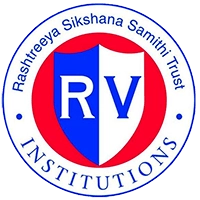 R.V. COLLEGE OF ENGINEERING, BANGALORE
Rashtreeya Vidyalaya College of Engineering, Mysuru Road, R. V. Vidyanikethan Post, Bengaluru, Karnataka – 560059
Also known as RVCE Bengaluru, RVCE Bangalore, RV College of Engineering Bangalore and Rashtriya Vidyalaya Tantrika Mahavidyalaya.
CONNECTIVITY (How To Reach)
Kempegowda International Airport, Bengaluru
47 km
Kengeri Railway Station
5 km
Bangalore City Railway Station
11 km
Body
Category
Rank (Year)
Latest
Previous
National Ranking

NIRF Engineering Rankings
77 (2021)
70 (2020)

The Week Top Engineering Colleges India
34 (2020)
--

Outlook India's Top Pvt. Engineering Colleges
15 (2021)
17 (2020)
Affiliated to Visvesvaraya Technological University, Belagavi.
CUTOFF RANKS (OPENING & CLOSING RANKS)
Particulars
Amount
Tuition Fee (per Year)
₹83,526 (KCET seat)
₹2,21,960 (COMEDK seat)
| | |
| --- | --- |
| Particulars | Amount |
| Hostel Caution Money (One Time, Refundable) | ₹5,500 |
| Hostel Fees (per Year) | ₹80,000 |
| Other Fees (per Year) | ₹1,250 |
| Mess Advance (per Year) | ₹26,500 |
| Total | ₹1,13,250 |
Rs. 45.70 lakhs per annum offered to 2 students by Clumio
Rs. 40.00 lakhs per Annum offered to 6 students by Fivetran
Rs. 47.00 Lakhs per Annum
| | |
| --- | --- |
| CTC (in LPA) | No. of Offers |
| Up to 6.00 | 246 |
| 6.00 – 8.00 | 176 |
| 8.00 – 12.00 | 264 |
| 12.00 – 14.00 | 75 |
| 14.00 and Above | 239 |
| Total | 1000 |
2021
Rs. 53.18 Lakhs per Annum
| | |
| --- | --- |
| CTC (in LPA) | No. of Offers |
| Up to 6.00 | 677 |
| 6.00 – 8.00 | 120 |
| 8.00 – 12.00 | 225 |
| 12.00 – 14.00 | 41 |
| 14.00 and Above | 199 |
| Total | 1262 |
2020
Rs. 52.00 lakhs per annum offered to 3 students by Atlassian
Rs. 45.00 lakhs per Annum offered to 2 students by Microsoft
Rs. 30.00 lakhs per Annum offered to 50 students by Cisco
Rs. 52.00 Lakhs per Annum
| | |
| --- | --- |
| CTC (in LPA) | No. of Offers |
| Up to 4.00 | 194 |
| 4.00 – 6.00 | 441 |
| 6.00 – 8.00 | 186 |
| 8.00 – 12.00 | 252 |
| 12.00 – 14.00 | 55 |
| 14.00 and Above | 197 |
| Total | 1325 |
2019
Rs. 48.08 Lakhs per Annum
| | |
| --- | --- |
| CTC (in LPA) | No. of Offers |
| Up to 4.00 | 384 |
| 4.00 – 6.00 | 309 |
| 6.00 – 8.00 | 230 |
| 8.00 – 12.00 | 274 |
| 12.00 – 14.00 | 105 |
| 14.00 and Above | 150 |
| Total | 1452 |
2018
Rs. 39.12 Lakhs per Annum
| | |
| --- | --- |
| CTC (in LPA) | No. of Offers |
| Up to 4.00 | 376 |
| 4.00 – 6.00 | 312 |
| 6.00 – 8.00 | 127 |
| 8.00 – 12.00 | 228 |
| 12.00 – 14.00 | 71 |
| 14.00 and Above | 72 |
| Total | 1191 |