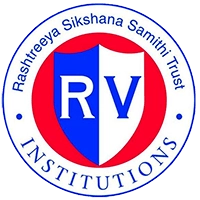 R.V. COLLEGE OF ENGINEERING, BANGALORE
| | |
| --- | --- |
| Institute Name | R.V. College of Engineering, Bangalore |
| Also Known As | RVCE Bangalore |
| Institute Type | Private |
| Established | 1963 |
| Location | Bangalore, Karnataka |
RVCE Bangalore: Admission | Ranking | Fees
ALERT: Applications for final phase of B.Tech Admissions at Amrita Vishwa Vidyapeetham close on July 5. Ranked 4th best University by NIRF 2020. Click here to apply.
NEW: NIIT University B.Tech. Early Admission round has been extended, click here to apply.
NEW: Chandigarh University Phase-I applications (Maximum Scholarship) for B.Tech Admissions will close on July 29. Click here to apply.
NOTE: You can Subscribe to exam updates to receive all updates on your mobile for free.
Rashtreeya Vidyalaya College of Engineering, Mysuru Road, R. V. Vidyanikethan Post, Bengaluru, Karnataka – 560059
Also known as RVCE Bengaluru, RVCE Bangalore, RV College of Engineering Bangalore and Rashtriya Vidyalaya Tantrika Mahavidyalaya.
CONNECTIVITY (How To Reach)
Kempegowda International Airport, Bengaluru
47 km
Kengeri Railway Station
5 km
Bangalore City Railway Station
11 km
Body
Category
Rank (Year)
Latest
Previous
National Ranking

NIRF Engineering Rankings
70 (2020)
63 (2019)

The Week Top Engineering Colleges India
34 (2020)
38 (2018)

Outlook India's Top Pvt. Engineering Colleges
17 (2020)
--
Affiliated to Visvesvaraya Technological University, Belagavi.
Particulars
Amount
Tuition Fee (per Year)
₹58,806 (KCET seat)
₹2,01,960 (COMEDK seat)
College Fees (per Year)
₹37,100 (Karnataka Candidates)
₹38,600 (Outside Karnataka Candidates)
₹48,600 (Outside India Candidates)
| | |
| --- | --- |
| Particulars | Amount |
| Boys Hostel Fee | ₹1,01,750 |
| Girls Hostel Fee | ₹98,350 |
Rs. 52.00 lakhs per annum offered to 3 students by Atlassian
Rs. 45.00 lakhs per Annum offered to 2 students by Microsoft
Rs. 30.00 lakhs per Annum offered to 50 students by Cisco
Rs. 52.00 Lakhs per Annum
| | |
| --- | --- |
| CTC (in LPA) | No. of Offers |
| Up to 4.00 | 194 |
| 4.00 – 6.00 | 441 |
| 6.00 – 8.00 | 186 |
| 8.00 – 12.00 | 252 |
| 12.00 – 14.00 | 55 |
| 14.00 and Above | 197 |
| Total | 1325 |
2019
Rs. 48.08 Lakhs per Annum
| | |
| --- | --- |
| CTC (in LPA) | No. of Offers |
| Up to 4.00 | 384 |
| 4.00 – 6.00 | 309 |
| 6.00 – 8.00 | 230 |
| 8.00 – 12.00 | 274 |
| 12.00 – 14.00 | 105 |
| 14.00 and Above | 150 |
| Total | 1452 |
2018
Rs. 39.12 Lakhs per Annum
| | |
| --- | --- |
| CTC (in LPA) | No. of Offers |
| Up to 4.00 | 376 |
| 4.00 – 6.00 | 312 |
| 6.00 – 8.00 | 127 |
| 8.00 – 12.00 | 228 |
| 12.00 – 14.00 | 71 |
| 14.00 and Above | 72 |
| Total | 1191 |
2017
| | |
| --- | --- |
| CTC (in LPA) | No. of Offers |
| Up to 4.00 | 409 |
| 4.00 – 6.00 | 295 |
| 6.00 – 8.00 | 197 |
| 8.00 – 12.00 | 155 |
| 12.00 – 14.00 | 50 |
| 14.00 and Above | 73 |
| Total | 1179 |
2016
| | |
| --- | --- |
| Company | No. of Offers |
| ABB | 1 |
| Aco Tech | 1 |
| Adani Power Solns | 5 |
| Airtel | 4 |
| Akamai | 3 |
| Alcatel Lucent | 1 |
| Amadeus | 3 |
| Aricent | 9 |
| Arm Embedded | 2 |
| Aryaka Networks | 1 |
| Asian Paints | 3 |
| Atkins | 1 |
| Atos | 6 |
| Atotech | 1 |
| Aurigo | 4 |
| Avanti | 2 |
| Azul Systems | 1 |
| BASF | 1 |
| Betsol | 1 |
| Bhartiya Group | 4 |
| Bidgely | 1 |
| Bosch | 3 |
| Bridgei2i | 2 |
| Brigade | 3 |
| CAC Technologies | 4 |
| Capgemini | 7 |
| Catamaran | 2 |
| Ccenture | 111 |
| Cisco | 28 |
| Cloud Lending | 2 |
| Common Floor | 2 |
| Commvault | 1 |
| CTS | 89 |
| Cypress | 1 |
| Danske IT | 1 |
| Dell | 1 |
| Deloitte | 3 |
| Directi | 2 |
| Elitmus | 1 |
| Endurance | 1 |
| Ericsson | 20 |
| Ernst & Young | 5 |
| Exl Services | 6 |
| Expecient | 8 |
| Fidelity | 4 |
| Fractal Analytics | 8 |
| Futures First | 2 |
| Ge Health Care | 4 |
| Gigsky | 2 |
| Goldman Sachs | 1 |
| Helpchat | 4 |
| Hero Moto Corp | 2 |
| HP | 5 |
| Huawei Tech | 4 |
| Hycom | 1 |
| Hyundai | 1 |
| Idea Cellular | 4 |
| Inatech | 3 |
| Indegene | 1 |
| Infibeam | 1 |
| Infinera | 3 |
| Informatica | 2 |
| Infosys | 2 |
| Infosys | 71 |
| Inmobi | 3 |
| Inspirage | 6 |
| Intel | 8 |
| Intuit | 3 |
| ITC Abd | 2 |
| ITC Infotech | 3 |
| Ittiam | 1 |
| Johnson Controls | 6 |
| JP Morgan | 7 |
| Jubilant Generics | 3 |
| Khatib & Alami | 4 |
| Knolskape | 2 |
| Knowlarity | 3 |
| Kpmg | 15 |
| Kuliza | 2 |
| Kvp | 1 |
| L&T Ecc | 1 |
| L&T Tech Service | 6 |
| Mahindra Comviva | 7 |
| Mcfadyen | 8 |
| Mckinsey | 1 |
| Mercedes Benz | 2 |
| Microsoft | 1 |
| Microsoft Gtsc | 7 |
| Morgan Stanley | 1 |
| Mubble | 1 |
| Musigma | 26 |
| Myntra | 3 |
| National Instruments | 2 |
| Net Cracker | 2 |
| Ninjacart | 3 |
| NSE Tech | 1 |
| Ntt Data | 2 |
| Obopay | 1 |
| Oracle Server Tech | 1 |
| Orbitz | 1 |
| Paypal | 5 |
| Pega Systems | 4 |
| Perfios | 6 |
| Persistent | 4 |
| Porter | 2 |
| Practo | 1 |
| Prime Soft | 1 |
| PWC | 6 |
| Qualcomm | 4 |
| Quest Global | 14 |
| Quikr | 8 |
| Reliance Industries | 12 |
| Reliance Jio | 2 |
| Road Rnnr | 2 |
| Robert Bosch | 36 |
| Saint Gobain | 2 |
| Sandisk | 3 |
| SAP | 11 |
| Sapient | 15 |
| Seagate | 2 |
| Secure Meters | 1 |
| Shippr | 1 |
| Siemens | 13 |
| Slingbox | 8 |
| Solutions | 1 |
| Sonata S/W | 2 |
| Sprinklr | 1 |
| Stellium | 4 |
| Sunpharma | 2 |
| Swiggy | 2 |
| Synergy | 2 |
| Target | 5 |
| Tata Elxsi | 29 |
| Tata Industries | 1 |
| TCE | 5 |
| Tesco | 3 |
| Texas Instruments | 1 |
| Think & Learn | 15 |
| Thorogood | 1 |
| Thought Works | 11 |
| Time Inc | 4 |
| Total Environment | 3 |
| Toyota Kirloskar Motors | 2 |
| Ttk Prestige | 4 |
| TVS | 4 |
| Unisys | 3 |
| United Breweries | 2 |
| Urban Ladder | 2 |
| Visa | 6 |
| Vmware | 2 |
| Walmart | 1 |
| Weir Mineral | 2 |
| Wells Fargo | 24 |
| Wipro | 29 |
| Zelo | 4 |
| Zopnow | 5 |
| Zynga | 3 |
| | |
| --- | --- |
| Company | CTC (in LPA) |
| ABB | 3.75 |
| Aco Tech | 3.25 |
| Adani Power Solns | 4.40 |
| Airtel | 9.00 |
| Akamai | 13.16 |
| Alcatel Lucent | 6.00 |
| Amadeus | 8.02 |
| Aricent | 3.58 |
| Arm Embedded | 10.00 |
| Aryaka Networks | 4.50 |
| Asian Paints | 5.20 |
| Atkins | 4.04 |
| Atos | 3.10 |
| Atotech | 3.81 |
| Aurigo | 10.00 |
| Avanti | 4.00 |
| Azul Systems | 6.25 |
| BASF | 5.01 |
| Betsol | 4.50 |
| Bhartiya Group | 4.00 |
| Bidgely | 12.50 |
| Bosch | 6.00 |
| Bridgei2i | 4.50 |
| Brigade | 4.50 |
| CAC Technologies | 8.00 |
| Capgemini | 3.21 |
| Catamaran | 14.00 |
| Ccenture | 3.25 |
| Cisco | 13.90 |
| Cloud Lending | 7.50 |
| Common Floor | 13.00 |
| Commvault | 14.50 |
| CTS | 3.25 |
| Cypress | 9.00 |
| Danske IT | 6.00 |
| Dell | 7.50 |
| Deloitte | 5.60 |
| Directi | 14.90 |
| Elitmus | 3.60 |
| Endurance | 15.39 |
| Ericsson | 3.60 |
| Ernst & Young | 7.00 |
| Exl Services | 5.50 |
| Expecient | 5.50 |
| Fidelity | 5.78 |
| Fractal Analytics | 6.00 |
| Futures First | 9.20 |
| Ge Health Care | 5.50 |
| Gigsky | 8.00 |
| Goldman Sachs | 14.00 |
| Helpchat | 22.00 |
| Hero Moto Corp | 5.50 |
| HP | 7.50 |
| Huawei Tech | 7.50 |
| Hycom | 3.60 |
| Hyundai | 6.00 |
| Idea Cellular | 5.00 |
| Inatech | 4.00 |
| Indegene | 9.00 |
| Infibeam | 8.50 |
| Infinera | 9.25 |
| Informatica | 6.50 |
| Infosys | 17.00 |
| Infosys | 3.25 |
| Inmobi | 17.50 |
| Inspirage | 4.50 |
| Intel | 9.50 |
| Intuit | 19.83 |
| ITC Abd | 8.00 |
| ITC Infotech | 3.30 |
| Ittiam | 8.25 |
| Johnson Controls | 3.55 |
| JP Morgan | 6.30 |
| Jubilant Generics | 4.50 |
| Khatib & Alami | 4.00 |
| Knolskape | 10.00 |
| Knowlarity | 14.00 |
| Kpmg | 4.00 |
| Kuliza | 6.00 |
| Kvp | 5.00 |
| L&T Ecc | 4.00 |
| L&T Tech Service | 3.60 |
| Mahindra Comviva | 6.00 |
| Mcfadyen | 9.00 |
| Mckinsey | 10.00 |
| Mercedes Benz | 4.25 |
| Microsoft | 9.00 |
| Microsoft Gtsc | 9.00 |
| Morgan Stanley | 16.17 |
| Mubble | 6.00 |
| Musigma | 4.50 |
| Myntra | 19.50 |
| National Instruments | 10.00 |
| Net Cracker | 4.50 |
| Ninjacart | 3.60 |
| NSE Tech | 4.00 |
| Ntt Data | 4.90 |
| Obopay | 3.50 |
| Oracle Server Tech | 7.50 |
| Orbitz | 7.21 |
| Paypal | 20.60 |
| Pega Systems | 9.00 |
| Perfios | 7.00 |
| Persistent | 3.50 |
| Porter | 4.50 |
| Practo | 19.50 |
| Prime Soft | 4.00 |
| PWC | 4.00 |
| Qualcomm | 13.50 |
| Quest Global | 4.25 |
| Quikr | 10.00 |
| Reliance Industries | 5.50 |
| Reliance Jio | 3.50 |
| Road Rnnr | 17.00 |
| Robert Bosch | 4.00 |
| Saint Gobain | 4.20 |
| Sandisk | 12.51 |
| SAP | 9.00 |
| Sapient | 4.55 |
| Seagate | 8.35 |
| Secure Meters | 4.00 |
| Shippr | 2.00 |
| Siemens | 5.50 |
| Slingbox | 9.00 |
| Solutions | 8.00 |
| Sonata S/W | 4.00 |
| Sprinklr | 8.50 |
| Stellium | 5.70 |
| Sunpharma | 5.00 |
| Swiggy | 7.00 |
| Synergy | 3.25 |
| Target | 9.00 |
| Tata Elxsi | 3.50 |
| Tata Industries | 7.00 |
| TCE | 4.50 |
| Tesco | 8.25 |
| Texas Instruments | 13.89 |
| Think & Learn | 6.00 |
| Thorogood | 11.00 |
| Thought Works | 6.50 |
| Time Inc | 8.00 |
| Total Environment | 4.70 |
| Toyota Kirloskar Motors | 3.00 |
| Ttk Prestige | 3.25 |
| TVS | 3.50 |
| Unisys | 6.30 |
| United Breweries | 4.50 |
| Urban Ladder | 13.00 |
| Visa | 13.00 |
| Vmware | 12.00 |
| Walmart | 18.57 |
| Weir Mineral | 3.75 |
| Wells Fargo | 5.50 |
| Wipro | 6.00 |
| Zelo | 4.00 |
| Zopnow | 8.00 |
| Zynga | 10.00 |