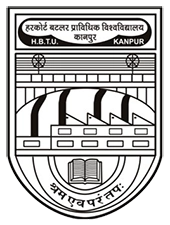 HARCOURT BUTLER TECHNICAL UNIVERSITY, KANPUR
| | |
| --- | --- |
| Institute Name | Harcourt Butler Technical University, Kanpur |
| Also Known As | HBTU Kanpur |
| Institute Type | Government |
| Established | 1921 |
| Location | Kanpur, Uttar Pradesh |
HBTU Kanpur: Admission | Ranking | Fees
ALERT: Applications for final phase of B.Tech Admissions at Amrita Vishwa Vidyapeetham close on July 5. Ranked 4th best University by NIRF 2020. Click here to apply.
NEW: NIIT University B.Tech. Early Admission round has been extended, click here to apply.
NEW: Chandigarh University Phase-I applications (Maximum Scholarship) for B.Tech Admissions will close on July 29. Click here to apply.
NOTE: You can Subscribe to exam updates to receive all updates on your mobile for free.
Harcourt Butler Technical University, Nawabganj, Kanpur, Uttar Pradesh – 208002
Also known as HBTI Kanpur, HBTU Kanpur, HB Technical University Kanpur and Harcourt Butler Technological Institute Kanpur.
CONNECTIVITY (How To Reach)
Chaudhary Charan Singh International Airport, Lucknow
80 km
Kanpur Central Railway Station
9 km
Body
Category
Rank (Year)
Latest
Previous
National Ranking

NIRF Engineering Rankings
166 (2020)
--

The Week Top Engineering Colleges India
57 (2018)
--

Outlook India's Top Govt. Engineering Colleges
27 (2020)
--

India Today Top Govt. Engineering Colleges
21 (2020)
20 (2018)
| | |
| --- | --- |
| Particulars | Amount |
| Caution Money (One Time, Refundable) | ₹5,000 |
| One Time Fees | ₹2,800 |
| Tuition Fee (per Year) | ₹75,000 |
| Other Fees (per Year) | ₹52,200 |
| Total | ₹1,35,000 |
| | |
| --- | --- |
| Particulars | Amount |
| Hostel Caution Money (One Time, Refundable) | ₹1,000 |
| Hostel Seat Rent (per Year) | ₹4,000 |
| Electricity & Water Charges (per Year) | ₹7,500 |
| Other Fees (per Year) | ₹12,500 |
| Mess Advance (per Semester) | ₹18,000 |
| Total | ₹43,000 |
Rs. 43.50 Lakhs per Annum offered by Microsoft (PPO)
Rs. 13.00 Lakhs per Annum offered by Samsung R&D Bangalore
Rs. 12.00 Lakhs per Annum offered by Samsung R&D Noida (Pooled Campus at IIITA)
Rs. 11.60 Lakhs per Annum offered by Optum
Rs. 10.75 Lakhs per Annum offered by MediaTek
Rs. 10.60 Lakhs per Annum offered by ExxonMobil (PPO)
Rs. 10.50 Lakhs per Annum offered by Oyo Rooms
Rs. 43.50 Lakhs per Annum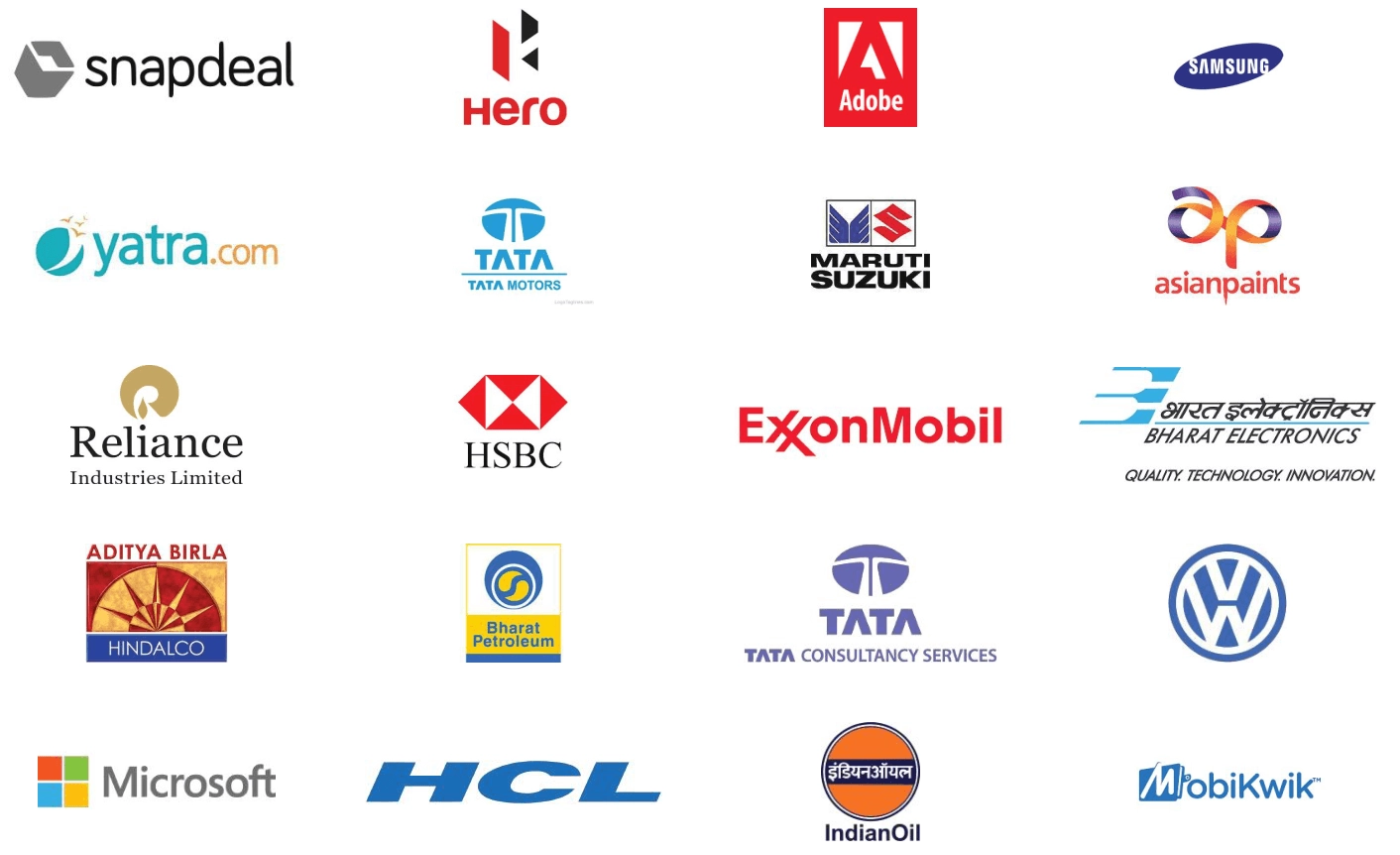 Past Recruiters
Adani Wilmar
Aditya Birla Chemicals
Adobe Ltd.
Adventz
Airtel Payments Bank
Akzonobel
Amazon
Archer Daniels Midland
Asian Paints
Atos Origin
Bajaj Auto
Bajaj Energy
BEL
Berger Paints
Bikanerwaala Foods
BORL
BPCL
British Paints
Bunge
CA Technologies
Capital Via
Chambal Fertilizers
Comviva
Dabur
DCM Shriram
Edynamics
Emami
Evalueserve
Eximius
EXL Service
Exxon Mobil
Fiserv
Global Logic
Gujarat Fluorochemicals
HCL Technologies
Hero Motocorp
Hindalco
Hindustan Unilever
Honda
HSBC
Hyundai
iB Hubs
IBM
Idea Cellular
IFFCO
Indigo Paints
IOCL
ITC Food Division
Jubilant Life Sciences
L&T Construction
Maruti Suzuki
Microsoft
Mobikwik
Mu Sigma Business
NEC
Nestle India Ltd.
Newgen Software
Nucleus Software
Petronet LNG
Pidilite
Reliance Industries
Reliance Jio Infocomm
Ruchi Soya
Saint Gobain
Samsung Engineering
Samsung R&D Delhi
Sapient Nitro
Shalimar Paint
Simon India
Simplex Infrastructures
Smartprix
Snapdeal
Software AG
Sombanshi Water Treatment
SRF
Stratbeans
Tata Leather Services
Tata Motors Ltd.
TCS
Technip KT
Thermax
Trident
TVS
United Breweries Ltd.
Valspar
Volkswagen Group
Yara Fertilizers
Yatra
ZS Associates
2019
Rs. 31.00 Lakhs per Annum offered by Uber (Off-Campus)
Rs. 22.00 Lakhs per Annum offered by Olam International
Rs. 20.00 Lakhs per Annum offered by Go-Jek (Off-Campus)
Rs. 15.60 Lakhs per Annum offered by Adobe
Rs. 10.72 Lakhs per Annum offered by ExxonMobil
Rs. 10.50 Lakhs per Annum offered by Optum
Rs. 10.50 Lakhs per Annum offered by Samsung R&D Noida
Rs. 31.00 Lakhs per Annum
| | | |
| --- | --- | --- |
| Branch | Salary Range Offered (in LPA) | Top Recruiters |
| Bio-chemical Engineering | 4.05 – 5.16 | TechnipFMC, Adani Wilmar |
| Chemical Engineering | 3.00 – 10.72 | Exxon Mobil, BORL, ZS Associates, Aditya Birla Group (Off-Campus), Berger Paints, Johnson Matthey (Off-Campus), Oriental Carbons & Chemicals, Yara Fertilizers |
| Civil Engineering | 5.30 – 5.30 | Samsung Engineering |
| Computer Science & Engineering | 3.36 – 31.00 | Uber (Off-Campus), Adobe, OPTUM, Samsung R&D Institute, Noida, Samsung R&D Institute, Banglore, Amadeus, Banglore, Ather Energy, Tata Consultancy Services (Digital), Wheelseye (Off-Campus), MyPathshala, SignatureAdv (Off-Campus) |
| Electrical Engineering | 4.50 – 6.53 | ZS Associates, Aditya Birla Group (Off-Campus), Reliance Industries, Samsung Engineering, CUGL |
| Electronics Engineering | 3.36 – 6.53 | ZS Associates, Ericsson, Yara Fertilizers, Mobikwik, Reliance Industries, Samsung Engineering |
| Food Technology | 3.00 – 5.01 | Polestar Solutions, Evalueserve, Adani Wilmar, Jubilant Foods |
| Information Technology | 3.60 – 20.00 | Go-Jek (Off-Campus), Samsung R&D Institute, Noida, Amadeus, Banglore, ZS Associates, India Mart, Noida, India Mart, Noida, Mobikwik |
| Leather Technology | 3.00 – 3.36 | Tata Consultancy Services (Generic), Jama Enterprises |
| Mechanical Engineering | 3.50 – 8.00 | GKN Sinter Metals (Off-Campus), Maruti Suzuki, Hero MotoCorp, Saint Gobain, Tata Motors, Aditya Birla Group (Off-Campus), Oriental Carbons & Chemicals, Suzuki Motors, Reliance Industries |
| Oil Technology | 3.00 – 22.00 | Olam International, Archer Daniels Midland (Off-Campus), Adani Wilmar |
| Paint Technology | 3.10 – 8.00 | Maruti Suzuki India Limited, Hero MotoCorp, Tata Motors, Indigo Paints, Suzuki Motors |
| Plastic Technology | 3.00 – 10.72 | Exxon Mobil, Exxon Mobil (PPO), Maruti Suzuki, Hero MotoCorp, Berger Paints, Reliance Industries |
2018
Rs. 17.50 Lakhs per Annum offered by Bharat Petroleum
Rs. 10.00 Lakhs per Annum offered by Bharat Electronics
Rs. 9.25 Lakhs per Annum offered by ExxonMobil
Rs. 9.10 Lakhs per Annum offered by Yatra
Rs. 8.88 Lakhs per Annum offered by Samsung R&D Noida
Rs. 8.00 Lakhs per Annum offered by Maruti Suzuki
Rs. 7.75 Lakhs per Annum offered by Asian Paints
Rs. 7.50 Lakhs per Annum offered by MobiKwik
Rs. 7.50 Lakhs per Annum offered by Reliance Industries
Rs. 17.50 Lakhs per Annum
2017
Rs. 10.00 Lakhs per Annum offered by Bharat Electronics
Rs. 9.00 Lakhs per Annum offered by Adobe
Rs. 9.00 Lakhs per Annum offered by Samsung
Rs. 9.00 Lakhs per Annum offered by Smartprix
Rs. 9.00 Lakhs per Annum offered by Yatra
Rs. 10.00 Lakhs per Annum