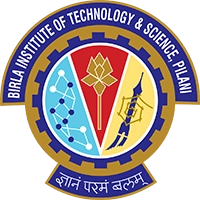 Applications Closing Soon
Birla Institute of Technology and Science Admission Test (BITSAT) is a Computer based online test for Admission to Integrated First Degree Programmes of BITS Pilani Campuses in Pilani, Goa, and Hyderabad.
UPDATE (Mar 30, 2020): BITSAT 2020 Application last date has been extended, read BITSAT 2020 Last Date Extended.
UPDATE (Jan 11, 2020): BITSAT 2020 Applications open, check BITSAT 2020 Application Procedure.
UPDATE (Jan 11, 2020): BITSAT 2020 Registrations have started, read more here.
| | |
| --- | --- |
| Exam Name | Birla Institute of Technology and Science Admission Test |
| Also Known As | BITSAT |
| Exam Category | Undergraduate |
| Exam Level | University |
| Exam Mode | Online (Computer based test) |
| Conducted by | BITS Pilani |
BITSAT 2020: Check Eligibility | Check Pattern | Check Syllabus
ALERT: Last Date to apply for Manipal Entrance Test 2020 extended. Click here to apply.
ALERT: B.Tech Applications open at Lovely Professional University. Scholarships Available. Click here to apply.
NOTE: You can Subscribe to exam updates to receive all updates on your mobile for free.
Previous Updates
UPDATE (Dec 10, 2019): BITSAT 2020 Application Forms to open from January 2020,

Subscribe

to get notified on Mobile for free.
It is a Computer Based Test and candidates should do slot booking for the Test.
The exam will be of 3 hours duration and will consist of 4 parts.
There is no time limit for individual parts of the test.
There will be 150 questions in all.
All the questions will be Multiple Choice Questions (MCQ) i.e. each question will have four choices, only one being the correct choice.
Each correct answer fetches 3 marks, while each incorrect answer has a penalty of 1 mark (-1 mark).
No marks are awarded for questions not attempted.
The candidates can go back and change any of their answers among the 150 questions.
The medium of Question paper will be English only.
The no. of questions in each part is as follows:
Part
Subject
No of questions
Part I
Physics
40
Part II
Chemistry
40
Part III
(a) English Proficiency,
(b) Logical Reasoning
15,
10
Part IV
Mathematics / Biology
45
Total
150
If a candidate answers all the 150 questions (without skipping any question), the candidate will have an option of attempting 12 extra questions, if there is still time left.
These extra questions will be from Physics, Chemistry, and Mathematics/Biology with four questions from each subject.
Also, once the candidate has opted for extra questions, he cannot go back for correction of any of the earlier answered 150 questions.
May 16, 2020 – May 25, 2020
Slot I: 09:00 AM to 12:00 PM
Slot II: 02:00 PM to 05:00 PM
Marks in Qualifying Examination
Candidates should have passed the class 12th examination of 10+2 system from a recognized Central or State board or its equivalent.
One must get a minimum aggregate of 75% marks in PCM / PCB and at least 60% marks in each of the Physics, Chemistry, and Mathematics / Biology.
If a candidate has taken more than one attempt in the qualifying examination, only his/her latest performance is considered, provided this attempt has been for the full component of subjects/courses prescribed.
Candidates should possess adequate proficiency in English.
Year of Appearance in Qualifying Examination
Only Students who are appearing for the class 12th examination in 2020 or who have passed in 2019 are eligible to appear.
Students who have passed the class 12th examination in 2018 or earlier are NOT eligible to appear.
Candidates with PCB as main subjects can only apply for B.Pharm course.
Students who are presently studying in BITS at any of its campuses are not eligible to appear in BITSAT.
Direct Admission to Board Toppers: First rank students of all the central and state boards in India for the year 2020 will be given direct admission to the program of their choice, irrespective of their BITSAT score.
An official mock test is made available to the candidates appearing for BITSAT.
Candidates can take the Mock Test to understand the pattern of the computer-based test and make themselves familiar with the interface.
Candidates can access the BITSAT official Sample Test

here

.
Mock test is for practice purpose only.
BITSAT 2020 Application Fee is ₹3300 (₹2800 for female candidates).
If a candidate chooses Dubai as a test center, the application fee for both male and female candidates will be US $90 (₹6300).
The registrations for BITSAT 2020 examination will begin on January 11, 2020.
The last date to apply is March 31, 2020 April 15, 2020 (5PM).
NEW: Check detailed steps for filling Application Form

here

.
UPDATE (Mar 30, 2020): BITSAT 2020 Application last date has been extended, read

BITSAT 2020 Last Date Extended

.
Candidates will be provided a facility to make corrections in their application form particulars.
It is a one-time facility and is extended to the candidates to avoid any hardship to them.
The correction facility will be available from April 1, 2020 to April 6, 2020 April 17, 2020 to April 18, 2020.
The candidates are required to reserve a test date and slot for taking the BITSAT examination.
The slot booking will be done on the first-come-first-served basis.
The slot booking process will open from April 10, 2020 April 25, 2020.
Candidates who have registered for the test and reserved test dates will be able to download the hall ticket from BITS website after it's notified.
A printed copy of the downloaded hall ticket should be produced at the time of examination.
Test Cities
Agra
Ahmedabad
Aizwal
Ajmer
Allahabad
Aurangabad
Bangalore
Bareilly
Bhopal
Bhubaneswar
Chandigarh
Chennai
Coimbatore
Delhi
Dibrugarh
Dubai Campus of BITS (International Center)
Ghaziabad
Goa Campus of BITS
Gorakhpur
Gurgaon
Guwahati
Gwalior
Hyderabad Campus of BITS
Hyderabad City
Indore
Jabalpur
Jaipur
Jalandhar
Jammu
Jamshedpur
Jodhpur
Kanpur
Kolhapur
Kolkata
Lucknow
Madurai
Mangalore
Mohali
Mumbai
Nagpur
Nasik
Noida
Patna
Pilani campus of BITS
Pune
Raipur
Rajahmundry
Rajkot
Ranchi
Roorkee
Siliguri
Surat
Thiruvananthapuram
Tirupati
Udaipur
Vadodara
Vijayawada
Visakhapatnam
Note
If a candidate chooses centers within India, he/she will be asked to give three preferences and will be allotted one out of these three.
If a candidate chooses Dubai as a center, he/she will not be asked for any other center preference and will be allotted Dubai center only.
At the completion of the test, the result of the candidate in terms of the total number of correct answers and incorrect answers, along with the BITSAT score will be shown on the computer screen.
The candidate can also check his or her score report at the BITS admission website on the next day of his/her test date.
No student will be allowed to repeat the test in the same year.
The merit position of eligible candidates (i.e. those who have appeared in BITSAT and have submitted the application for admission along with 12th marks, preferences and the required fees) will be prepared on the basis of their scores in BITSAT.
There will be two separate merit lists prepared for admission. One for all the programmes except the B.Pharm. and, the other only for B.Pharm.
In addition to applying for and appearing in BITSAT, candidates also have to apply for admission to BITS giving details of their 12th marks and preferences to different degree programmes offered.
The prescribed application form for admission, the detailed application procedure and the final list of Degree programmes offered will be available at the BITS website by May 18, 2020.
The completed application form with the required application fee has to be submitted online at the BITS admission site on or before June 18, 2020.
Candidates should bring a pen for the purpose of rough work, signing etc.
Blank sheets for rough work will be provided if required.
Calculators and logarithmic tables are not allowed in the test centers.
Candidates are not allowed to bring any other personal belongings such as mobiles.
| | |
| --- | --- |
| Start of application process | January 11, 2020 |
| Deadline to apply | March 31, 2020 April 15, 2020 |
| Revision/Editing in the application form by candidates | April 1 – April 6, 2020 April 17 – April 18, 2020 |
| Test center allotment and announcement to candidates | April 9, 2020 April 22, 2020 |
| Candidates to reserve Test dates & slot | April 10 – April 18, 2020 April 25 – April 27, 2020 |
| Candidates to download the Hall tickets with instructions | April 20 – May 12, 2020 April 30 – May 18, 2020 |
| BITSAT Online tests | May 16 – May 25, 2020 |
| Candidates to apply for admission with 12th marks & preferences | May 18 – June 18, 2020 |
| Admit List and Wait List announcement | June 20, 2020 |
Candidates can contact BITS through written communication, phone or email.
BITS Contact Information
Address
Admissions Office, BITS,
Pilani-333031, Rajasthan (India)
Phone
01596-242205, 01596-255330, 01596-255294
Admission Helpline
022-61306284
Email

[email protected]