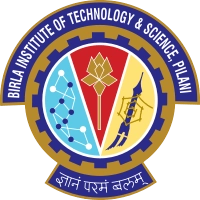 BIRLA INSTITUTE OF TECHNOLOGY AND SCIENCE, HYDERABAD
Birla Institute of Technology & Science, Pilani – Hyderabad Campus, Jawahar Nagar, Shameerpet Mandal, Hyderabad, Telangana – 500078
Also known as BITS Pilani Hyderabad Campus and BITS Hyderabad.
CONNECTIVITY (How To Reach)
Nearest Airport: Rajiv Gandhi International Airport, Shamshabad
Distance from Airport: 70 km
Nearest Railway Station: Secunderabad Central Railway Station
Distance from Railway Station: 25km
There is no separate ranking for extension centres. The ranking of BITS Pilani is the combined ranking for all the campuses.
Information currently unavailable.
CUTOFF RANKS (OPENING & CLOSING RANKS)
| | |
| --- | --- |
| Particulars | Amount |
| Caution Money (One Time, Refundable) | ₹3,000 |
| One Time Fees | ₹36,200 |
| Tuition Fee (per Semester) | ₹1,59,000 |
| Other Advances (per Semester) | ₹12,000 |
| Annual Fees | ₹675 |
| Total | ₹2,10,875 |
| | |
| --- | --- |
| Particulars | Amount |
| Hostel Fees (per Semester) | ₹15,750 |
| Mess & Electricity Advance (per Semester) | ₹10,000 |
| Total | ₹25,750 |
There are multiple scholarships available at BITS namely Merit Scholarships, Merit Cum Need Scholarships and BITSAA Scholarships. Every year 24% of students admitted to First Degree Programs get between 25% to 80% tuition fee waivers in form of different scholarships.
2016
2016
Rs 52 lakhs per annum by Google
Amazon
Directi
eBay
Google
Grey Orange India
Grofers
Microsoft
PayPal
Practo
Works Application
Zomato
2015
2015
Accolite
Amazon
Amritha Tool
Analinear
Aster Buildings
Beehyv
Beroe Inc
Bogolik Software
Bravo Lucy
CA Technologies
Capital IQ
CBRE
CEAT Limited
Center for Good Goverance
Chrysler
Cisco Systems
Cognizant
Cypress
Danaher
DE Shaw
Deloitte
Diebold
EA Games
Embedded Infotech
EMC
EPIC Systems
Factset
FIAT
Fiorano
FMC
FMC Technologies
Four Soft
FourSoft
Futures First
Ganon and Dunkerly
Global Analytics
Google
Groupon
Harman International
Hitachi Consulting
Honda
Host Analytics
Imagination Technologies
Indian Army
Infosys
Infotech
INNOPARK
Intergraph
JP Morgan IB
Kony Labs
L & T Ramboll
Manjeera Constr.
MAQ Software
Markets & Markets
MathWorks
mFino
Microsemi
Microsoft
Morgan Stanley
MRF
MuSigma
Mutual Mobile
MySmartPrice
Navyug Infosolutions
Navyug Solutions.
Nivida Graphics
One Convergence
Oracle
Oracle HSGBU
Oracle OFSS
Oracle Primavera Global Business Unit
Oracle System
Orbees
Perkin Elmer
Pokarna Limited
Polaris
Polmon
Polycom
Power Wave
Qualcomm
Reddy Labs
Redpine Signals
Reflexis
Rockwell Collins
Roof For Two
Saavn Media Pvt. Ltd.
Samsung
Sapient
Shapoorji Pallonji
Sokrati
SONY
SourceBITS
Strata Retail
Synopsys
Tata Autocomp
TCS Analytics
TCS Analytics(Off Campus)
Tech Aspect
Tejas Networks
Texas Instrument
Thorogood
Thorough Good Associates
Ultratech
Unilever
United Online
Uurmi Systems
Virtusa
Viven Info Media
Walmart
WaterHealth
Yardstick
Yatra
Zuari
2014
2014
Information currently unavailable.
2013
2013