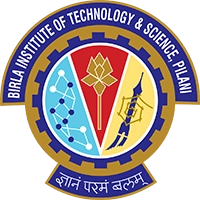 BITSAT 2022 Application Form
Application form for BITSAT 2022 is now closed.
Registrations have started on March 14, 2022. The last date for filling up the Application Form including payment is May 21, 2022 June 12, 2022. Check other important dates here.
NEW: BITSAT 2022 examination will be conducted twice (2 times), read What's New to know more.
BITSAT 2022: Check Eligibility | Check Syllabus
How to Apply (Detailed Steps)
Visit the BITSAT website and click on "Click here to Register".
NOTE: If you face any error on visiting the BITSAT website, you can directly visit the BITSAT 2022 Registration link here and skip to Step 2.
Read the instructions carefully and click on "Allow me to Apply Online".
Click on "New Registration". Candidates who have already registered can click on "Already Registered Candidate".
Enter your Personal details including your Name, Date of Birth, Gender, Mobile & Email address. Also, enter a password of 8 alpha-numeric characters.
Enter the security verification characters as shown on the screen, and click on "Submit".
You'll be prompted to check and validate the entered data. Click on "Confirm and Submit details".
Enter the remaining Personal details including Guardian details, Nationality, and Address.
Enter the Qualification details and choose 3 preferences for Exam city. Then click on "Submit".
You'll be prompted to check and validate the entered data. Click on "Confirm and Submit details".
Upload your scanned Photograph and Signature in JPG format. The size of the scanned Photograph file should be between 4KB to 100KB and the size of the Signature file should be between 1KB to 50KB.
You'll be prompted to check the uploaded images. Click on "Submit".
Choose a Payment Gateway, and click on "Click Here" under the chosen gateway.
Click on "Yes, I agree and Pay Now".
You will be redirected to the Payment Gateway. Pay the Fees online using Debit card/ Credit card/ Net Banking.
After a successful payment, save the generated confirmation page for future use. The Application is not complete until the confirmation page is generated.
Birla Institute of Technology and Science Admission Test (BITSAT) is a Computer based online test for Admission to Integrated First Degree Programmes of BITS Pilani Campuses in Pilani, Goa, and Hyderabad.