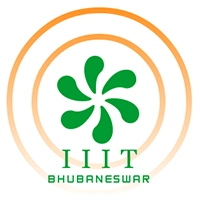 INTERNATIONAL INSTITUTE OF INFORMATION TECHNOLOGY, BHUBANESWAR
International Institute of Information Technology Bhubaneswar, Gothapatna, PO: Malipada, Bhubaneswar, Odisha – 751033
Also known as IIIT Bhubaneswar, IIITBH and IIIT-BH.
CONNECTIVITY (How To Reach)
Biju Patnaik International Airport, Bhubaneswar
12.5 km
Bhubaneswar Railway Station
14 km
Body
Category
Rank (Year)
Latest
Previous
National Ranking

NIRF Engineering Rankings
201-250 (2022)
190 (2021)
One needs to take the JEE (Main) exam. Admissions are done through JoSAA / CSAB Counselling (50% seats) and self-counselling by institute for Odisha Category Seats (50% seats).
Read more about IIIT Bhubaneswar Admissions

here

.
CUTOFF RANKS (OPENING & CLOSING RANKS)
Particulars
Amount
Caution Money (One Time, Refundable)
₹13,000
One Time Fees
₹5,000
Tuition Fee (per Semester)
₹78,000
Hostel Charges (per Semester)
₹9,000
Other Fees (per Semester)
₹18,600
Total
₹1,23,600
Note: Mess Charges are charged separately.
Rs. 39.00 lakhs per annum offered to 1 student by Media.net
Rs. 20.00 lakhs per annum offered to 5 students by Publicis Sapient
Rs. 18.00 lakhs per annum offered to 24 students by Oracle
Rs. 18.00 lakhs per annum offered to 19 students by Siemens Healthcare
Rs. 18.00 lakhs per annum offered to 5 students by Turtlemint
Rs. 18.00 lakhs per annum offered to 1 student by Aira Matrix
Highest Package Offered (Branchwise)
| | |
| --- | --- |
| Branch | Max CTC (in LPA) |
| Computer Engineering | 20.00 |
| Computer Science and Engineering | 39.00 |
| Electrical and Electronics Engineering | 18.00 |
| Electronics and Telecommunication Engineering | 18.00 |
| Information Technology | 20.00 |
Average Package Offered (Branchwise)
| | |
| --- | --- |
| Branch | Avg CTC (in LPA) |
| Computer Engineering | 12.00 |
| Computer Science and Engineering | 13.00 |
| Electrical and Electronics Engineering | 8.00 |
| Electronics and Telecommunication Engineering | 9.00 |
| Information Technology | 12.00 |
| | | |
| --- | --- | --- |
| Company | No. of Offers | CTC Offered (in) |
| ADP | 10 | 8.50 |
| Aira Matrix | 1 | 18.00 |
| Annica Data | 10 | 7.50 |
| Cambridge Technologies | 17 | 6.50 |
| Celigo | 2 | 16.00 |
| CGI | 25 | 7.80 |
| Circle Security | 4 | 9.00 |
| Cozentus | 1 | 4.50 – 6.00 |
| Dell | 16 | 9.00 |
| Evertz India | 3 | 8.00 |
| Ganit | 1 | 6.00 |
| IBM | 4 | 11.00 |
| Incture | 11 | 7.50 |
| Informatica | 4 | 15.00 |
| iServeU | 11 | 6.00 |
| KFintech | 3 | 10.00 |
| Kreditbee | 2 | 13.00 |
| Kreditbee | 2 | 11.00 |
| Kreditbee | 6 | 9.00 |
| Lumiq | 3 | 8.00 |
| Mahindra Comviva | 3 | 6.50 |
| MAQ Software | 13 | 10.00 |
| Mckinsey | 1 | 14.00 |
| Media.net | 1 | 39.00 |
| National Instruments | 1 | 14.00 |
| Oracle | 24 | 18.00 |
| Polynomial.ai | 3 | 12.00 |
| Publicis Sapient | 5 | 20.00 |
| Quantiphi | 15 | 8.50 |
| Reliance Jio | 6 | 8.50 |
| Sapiens | 10 | 10.00 |
| Siemens Healthcare | 19 | 18.00 |
| Subex | 3 | 10.00 |
| Tekion | 2 | 16.00 |
| Tiger Anaytics | 19 | 10.00 |
| TraceX | 2 | 8.00 |
| Turtlemint | 5 | 18.00 |
| Value Momentum | 10 | 8.00 |
| Veritas | 7 | 16.00 |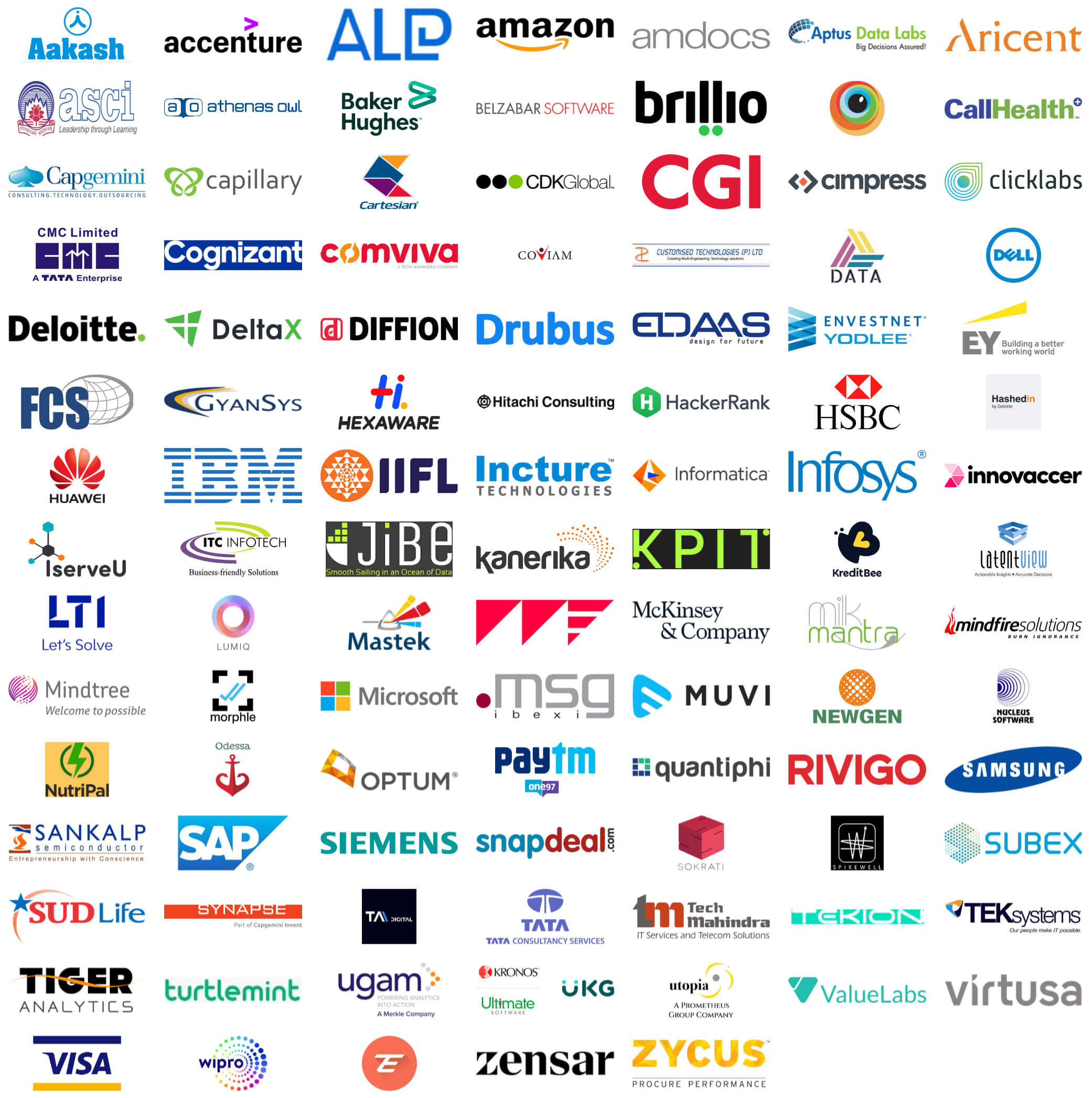 2022
Rs. 25.00 lakhs per annum offered to 2 students by Morphle Labs
Rs. 18.00 lakhs per annum offered to 10 students by Siemens Healthineers
Rs. 15.29 lakhs per annum offered to 3 students by Browserstack
Rs. 15.00 lakhs per annum offered to 2 students by Aakash Byjus
Highest Package Offered (Branchwise)
| | |
| --- | --- |
| Branch | Max CTC (in LPA) |
| Computer Engineering | 25.00 |
| Computer Science and Engineering | 18.00 |
| Electrical and Electronics Engineering | 12.00 |
| Electronics and Telecommunication Engineering | 18.00 |
| Information Technology | 25.00 |
Average Package Offered (Branchwise)
| | |
| --- | --- |
| Branch | Avg CTC (in LPA) |
| Computer Engineering | 9.00 |
| Computer Science and Engineering | 9.00 |
| Electrical and Electronics Engineering | 7.00 |
| Electronics and Telecommunication Engineering | 7.00 |
| Information Technology | 8.00 |
| | | |
| --- | --- | --- |
| Company | No. of Offers | CTC Offered (in LPA) |
| Aakash Byju's | 2 | 15.00 |
| Accenture | 8 | 9.90 |
| Anicca Data | 7 | 6.50 |
| Brillio | 15 | 4.00 |
| Browserstack | 3 | 15.29 |
| Capgemini | 58 | 7.50 |
| CGI | 2 | 6.80 – 7.50 |
| Cimpress | 8 | 12.00 |
| Cognizant | 1 | 10.00 |
| Cognizant | 13 | 6.50 |
| Dell | 13 | 8.00 |
| Deloitte | 43 | 7.60 |
| DeltaX | 1 | 6.00 |
| Forcepoint | 3 | 10.37 |
| HashedIn | 5 | 8.00 |
| Hexaware | 4 | 5.00 |
| IBM | 4 | 7.60 |
| IBM | 38 | 4.50 |
| Incture | 5 | 7.00 |
| Informatica | 1 | 8.90 |
| Infosys | 1 | 8.00 |
| Infosys | 9 | 5.00 |
| Infosys | 5 | 3.60 |
| Innovacer | 3 | 14.00 |
| Innovacer | 6 | 12.00 |
| ITC Infotech | 1 | 4.25 |
| Jibe | 4 | 5.00 |
| KPIT | 1 | 10.00 – 12.00 |
| Kreditbee | 6 | 12.00 |
| Kreditbee | 14 | 9.00 |
| Kreditbee | 1 | 8.00 |
| Latent View | 3 | 6.50 |
| LTI | 9 | 8.00 |
| LTI | 24 | 6.50 |
| LTI | 17 | 5.00 |
| Lumiq | 4 | 8.00 |
| Mahindra Comviva | 7 | 6.50 |
| Maximi | 5 | 12.00 |
| Morphle Labs | 2 | 25.00 |
| Optum | 3 | 10.00 |
| Pcon Utility | 3 | 3.50 |
| Quantiphi | 21 | 8.50 |
| Siemens Healthineers | 10 | 18.00 |
| Spikewell | 3 | 8.00 |
| Subex | 9 | 8.00 |
| TA Digital | 4 | 5.70 |
| Tekion | 6 | 14.00 |
| Tiger Analytics | 31 | 8.50 |
| Ugam Solution | 9 | 18.00 (for 2 years) |
| UKG (Kronos) | 2 | 14.35 |
| Virtusa | 1 | 6.50 |
| Virtusa | 8 | 5.00 |
| Virtusa | 2 | 4.00 |
| VVDN | 2 | 4.00 |
| Wipro | 13 | 3.50 |
| Zemoso | 1 | 6.89 |
| Zensar | 3 | 6.50 |
2021
Highest Package Offered (Branchwise)
| | |
| --- | --- |
| Branch | Max CTC (in LPA) |
| Computer Engineering | 30.00 |
| Computer Science and Engineering | 30.00 |
| Electrical and Electronics Engineering | 8.00 |
| Electronics and Telecommunication Engineering | 15.00 |
| Information Technology | 30.00 |
Average Package Offered (Branchwise)
| | |
| --- | --- |
| Branch | Avg CTC (in LPA) |
| Computer Engineering | 7.00 |
| Computer Science and Engineering | 7.00 |
| Electrical and Electronics Engineering | 5.00 |
| Electronics and Telecommunication Engineering | 6.00 |
| Information Technology | 6.00 |
| | | |
| --- | --- | --- |
| Company | No. of Offers | CTC Offered (in LPA) |
| ALLD Technologies | 5 | 3.50 |
| Amazon | 3 | 30.00 |
| Aptus Datalabs | 5 | 5.00 |
| Baker Huges | 3 | 8.00 |
| Browserstack | 1 | 16.00 |
| Cartesian | 2 | 5.50 |
| Cognizant | 6 | 10.00 |
| Coviam | 3 | 7.50 |
| DELL | 30 | 8.00 |
| Deloitte | 15 | 7.60 |
| HashedIn Technologies | 2 | 8.00 |
| Hexaware | 2 | 5.00 |
| Hexaware | 2 | 3.50 |
| IIFL | 4 | 4.00 |
| Incture | 4 | 7.00 |
| Informatica | 4 | 8.10 |
| Infosys | 3 | 8.00 |
| Infosys | 22 | 5.00 |
| Infosys | 31 | 3.60 |
| iServeU | 4 | 4.50 |
| ITC Infotech | 1 | 3.75 |
| Juspay | 1 | 12.00 |
| Kanerika Software Pvt Ltd | 3 | 5.50 |
| LTI | 9 | 8.00 |
| LTI | 7 | 6.50 |
| LTI | 27 | 5.00 |
| Milkmantra | 1 | 6.00 |
| Mindfire Solutions | 7 | 4.50 |
| Mindtree | 26 | 4.00 |
| NutriPal | 1 | 4.00 – 5.00 |
| Quantiphi | 11 | 8.75 |
| Spikewell | 2 | 8.00 |
| Startoon Labs Pvt. Ltd. | 1 | 4.00 – 5.00 |
| SUBEX | 3 | 7.00 |
| SUD Life | 3 | 5.50 |
| Synapse Design | 2 | 6.15 |
| TCS | 4 | 8.00 |
| TCS | 46 | 3.60 |
| TEK System | 2 | 6.00 |
| Tiger Analytics | 12 | 8.50 |
| Turtlemint | 4 | 15.00 |
| VVDN | 7 | 4.00 |
| Wipro | 1 | 3.50 |
| Zycus | 4 | 4.00 |
2020
Highest Package Offered (Branchwise)
| | |
| --- | --- |
| Branch | Max CTC (in LPA) |
| Computer Engineering | 30.00 |
| Computer Science and Engineering | 44.00 |
| Electrical and Electronics Engineering | 8.00 |
| Electronics and Telecommunication Engineering | 10.00 |
| Information Technology | 15.00 |
| | | |
| --- | --- | --- |
| Company | No. of Offers | CTC Offered (in LPA) |
| Amazon – Pooled Drive | 5 | 15.00 |
| Amazon (SDE) – Pooled Drive | 3 | 30.00 |
| Anthena's Owl | 4 | 9.50 |
| Aptus Datalabs | 10 | 5.50 |
| Capillary | 3 | 6.00 |
| Cartesian Consulting | 6 | 5.20 |
| ClickLabs (Off-Campus) | 2 | 5.00 – 12.00 |
| Cognizant – Pooled Drive | 6 | 4.00 |
| Coviam | 3 | 7.00 |
| Dell | 40 | 8.00 |
| Ernst & Young | 24 | 3.80 – 4.50 |
| HackerRank (Off-Campus) | 2 | 18.00 |
| IBM | 18 | 4.50 |
| Incture | 5 | 7.00 |
| Informatica | 2 | 10.60 |
| Infosys | 67 | 3.60 |
| Infosys (Power Programmer) | 3 | 8.00 |
| Infosys (Special) | 9 | 5.00 |
| LTI | 33 | 5.00 – 6.50 |
| Mahindra Comviva | 10 | 6.30 |
| Mckinsey & Company | 1 | 10.00 |
| Microsoft – Pooled Drive | 1 | 44.00 |
| Mindfire Solution | 3 | 4.50 |
| Mindtree | 17 | 3.60 |
| Quantiphi | 8 | 8.50 |
| Spikewell | 4 | 6.00 |
| Subex | 3 | 6.25 |
| TCS | 16 | 3.60 |
| TCS (Specialist Programmer) | 4 | 8.00 |
| Tiger Analyst | 10 | 8.50 |
| Turtlemint | 9 | 15.00 |
| ValueLabs | 2 | 4.80 |
| Visa (Off-Campus) | 1 | 15.00 |
| Wipro – Pooled Drive | 1 | 3.50 |
2019
| | |
| --- | --- |
| Company | No. of Offers |
| Aptus Data Labs | 10 |
| Dell | 21 |
| Drubus | 3 |
| Ernst & Young | 14 |
| GyanSys | 1 |
| Hitachi Consulting | 1 |
| HSBC | 9 |
| IBM | 36 |
| Incture | 8 |
| Infosys Category 1 | 1 |
| Infosys Category 2 | 19 |
| Infosys Category 3 | 88 |
| Mindfire Solutions | 6 |
| Mindtree | 30 |
| Odessa | 2 |
| TCS Digital | 1 |
| TCS Ninja | 15 |
| TEKsystems | 2 |
| Utopia Global | 1 |
| Wipro | 2 |
| | |
| --- | --- |
| Company | CTC (in LPA) |
| Aptus Data Labs | 5.10 |
| Dell | 8.00 |
| Drubus | 3.50 |
| Ernst & Young | 3.80 |
| GyanSys | 4.50 |
| Hitachi Consulting | 5.50 |
| HSBC | 7.00 |
| IBM | 3.60 |
| Incture | 6.00 |
| Infosys Category 1 | 8.00 |
| Infosys Category 2 | 5.00 |
| Infosys Category 3 | 3.60 |
| Mindfire Solutions | 4.50 |
| Mindtree | 3.50 |
| Odessa | 5.50 |
| TCS Digital | 8.00 |
| TCS Ninja | 3.50 |
| TEKsystems | 6.00 |
| Utopia Global | 8.00 – 10.00 |
| Wipro | 3.50 |