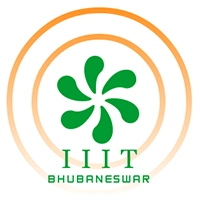 INTERNATIONAL INSTITUTE OF INFORMATION TECHNOLOGY, BHUBANESWAR
International Institute of Information Technology Bhubaneswar, Gothapatna, PO: Malipada, Bhubaneswar, Odisha – 751033
Also known as IIIT Bhubaneswar, IIITBH and IIIT-BH.
CONNECTIVITY (How To Reach)
Nearest Airport: Biju Patnaik International Airport
Distance from Airport: 12.2 km
Nearest Railway Station: Bhubaneswar Railway Station
Distance from Railway Station: 15km
Admissions at IIIT Bhubaneswar are done through JoSAA Counselling (50% seats) and self-counselling by institute for Odisha Category Seats (50% seats).
Read more about IIIT Bhubaneswar Admissions

here

.
| | |
| --- | --- |
| Particulars | Amount |
| Caution Money (One Time, Refundable) | ₹13,000 |
| One Time Fees | ₹5,000 |
| Tuition Fee (per Semester) | ₹78,000 |
| Other Fees (per Semester) | ₹12,250 |
| Total | ₹1,08,250 |
Particulars
Amount
Hostel Charges (per Semester)
₹10,000 (3-Seater)
₹14,000 (2-Seater)
₹20,000 (1-Seater)
Other Fees (per Semester)
₹2,250
Mess Charges (per Semester)
As actual
Bus Fee (per Semester)
As actual
| | |
| --- | --- |
| Company | No. of Offers |
| Aptus Data Labs | 10 |
| Dell | 21 |
| Drubus | 3 |
| Ernst & Young | 14 |
| GyanSys | 1 |
| Hitachi Consulting | 1 |
| HSBC | 9 |
| IBM | 36 |
| Incture | 8 |
| Infosys Category 1 | 1 |
| Infosys Category 2 | 19 |
| Infosys Category 3 | 88 |
| Mindfire Solutions | 6 |
| Mindtree | 30 |
| Odessa | 2 |
| TCS Digital | 1 |
| TCS Ninja | 15 |
| TEKsystems | 2 |
| Utopia Global | 1 |
| Wipro | 2 |
| | |
| --- | --- |
| Company | CTC (in LPA) |
| Aptus Data Labs | 5.10 |
| Dell | 8.00 |
| Drubus | 3.50 |
| Ernst & Young | 3.80 |
| GyanSys | 4.50 |
| Hitachi Consulting | 5.50 |
| HSBC | 7.00 |
| IBM | 3.60 |
| Incture | 6.00 |
| Infosys Category 1 | 8.00 |
| Infosys Category 2 | 5.00 |
| Infosys Category 3 | 3.60 |
| Mindfire Solutions | 4.50 |
| Mindtree | 3.50 |
| Odessa | 5.50 |
| TCS Digital | 8.00 |
| TCS Ninja | 3.50 |
| TEKsystems | 6.00 |
| Utopia Global | 8.00 – 10.00 |
| Wipro | 3.50 |
2018
TEK Systems
Dell
Aptus Data Labs
Odessa
Gyansys
Mindtree
Infosys
Ernst & Young
HSBC
Incture
IBM
Quantiphi
Utopia Global
Hitachi Consulting
TCS
Mindfire
Tiger Analytics
Drubus
2017
AMDOCS
ASCI Hyderabad
CDK Global
Click Labs
Dell
Diffion
Drubus
Ernst and Young
IBM
Incture Technologies
Infosys
ITC Infotech
Juspay
Mindtree
Muvi Entertainment
Rivigo
Tech Mahindra
Zycus
2016
IT Service Companies
Infosys
IBM
Capgemini
Tech Mahindra
ITC Infotech
Mindtree
Product Companies
SAP
Ibexi
Dell
Amdocs
Incture
Huawei
Sokriti
Call Health
2015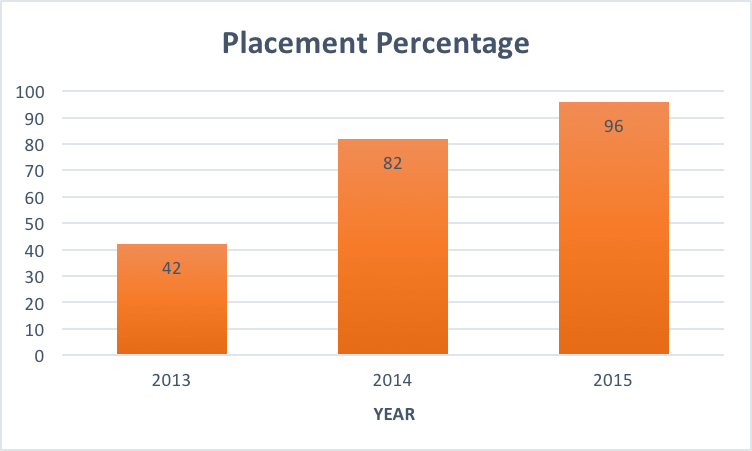 Snapdeal
Customised Technologies
Aricent
Tech Mahindra
IBEXI Solutions
L & T Infotech
Capgemini India
IBM
Infosys
ITC Infotech
Dell
FCS
AMDOCS
SAP Labs