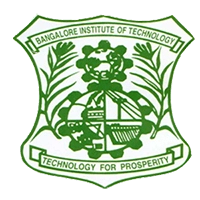 BANGALORE INSTITUTE OF TECHNOLOGY, BANGALORE
Bangalore Institute of Technology, KR Road, V V Puram, Bengaluru, Karnataka – 560004
Also known as BIT Bangalore, BIT Bengaluru and Bangalore Institute of Technology.
CONNECTIVITY (How To Reach)
Nearest Airport:Kempegowda International Airport, Bengaluru
Distance from Airport: 38.5km
Next Nearest Railway Station : Bangalore City Railway Station
Distance from Railway Station : 3.6km
By The Week in 2016 : 63
By The Week in 2015 : 62
By Edu Rand in 2015 : 194
Affiliated to Visvesvaraya Technological University, Belagavi.
Particulars
Amount
Tuition Fee
₹53,460 (KCET seat)
₹1,83,600 (COMEDK seat)
Information currently unavailable.
| | |
| --- | --- |
| Branch | Placed (%) |
| Civil Engineering | 15.46% |
| Computer Science and Engineering | 87.32% |
| Electrical and Electronics Engineering | 72.34% |
| Electronics and Communication Engineering | 64.00% |
| Electronics and Instrumentation Engineering | 51.61% |
| Industrial Engineering and Management | 58.33% |
| Information Science and Engineering | 84.62% |
| Mechanical Engineering | 52.88% |
| Telecommunication Engineering | 90.63% |
2017
2017
| | |
| --- | --- |
| Branch | Placed (%) |
| Civil Engineering | 17.53% |
| Computer Science and Engineering | 93.66% |
| Electrical and Electronics Engineering | 55.32% |
| Electronics and Communication Engineering | 71.43% |
| Electronics and Instrumentation Engineering | 54.84% |
| Industrial Engineering and Management | 58.33% |
| Information Science and Engineering | 89.74% |
| Mechanical Engineering | 39.42% |
| Telecommunication Engineering | 71.88% |
2016
2016
| | |
| --- | --- |
| Branch | Placed (%) |
| Civil Engineering | 31.91% |
| Computer Science and Engineering | 91.74% |
| Electrical and Electronics Engineering | 68.75% |
| Electronics and Communication Engineering | 84.73% |
| Electronics and Instrumentation Engineering | 89.47% |
| Industrial Engineering and Management | 100.00% |
| Information Science and Engineering | 93.88% |
| Mechanical Engineering | 43.55% |
| Telecommunication Engineering | 82.98% |
2015
2015