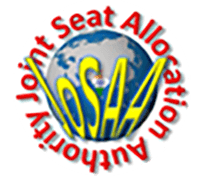 ACPC Counselling for Engineering 2018
The notification for Admission Committee for Professional Courses (ACPC) 2018 counselling (GUJACPC) for engineering courses (B.E./B.Tech.) for the session 2018-19 is released.
Admission Committee for Professional Courses (ACPC) conducts the joint counselling for admission to the Bachelor of Engineering and Technology Courses at Government, Grant-In-Aid and Self Financed Institutions located in State of Gujarat.
The candidate must have appeared for GUJCET 2018 conducted by Gujarat Secondary and Higher Secondary Education Board (GSEB).
Marks in Qualifying Examination
Candidates should have passed the class 12th examination in Science Stream with minimum 45% marks (40% marks for SC/ST/SEBC) in three subjects viz two compulsory subjects i.e. Physics and Mathematics and any one optional subject i.e. (Chemistry / Biotechnology / Biology / Technical Vocational Subject).
Admission process carried out by ACPC based on single merit list in 100% seats of Government & Grant-In-Aid (GIA) institutes and 75% seats of Self-financed institutes (SFI).
Admission process carried out by respective Self-financed institute for admission in 25% Seats which includes 15% NRI Quota.
The admission in below institutes will be carried out as below:
| | |
| --- | --- |
| Institute | ACPC Quota |
| DAIICT, Gandhinagar | 50% |
| Faculty of Technology, Nirma University, Ahmedabad | 50% |
| Pandit Deendayal Petroleum University (PDPU), Gandhinagar | 50% |
| School of Technology, GSFC University, Vadodara | 50% |
| School of Engineering & Applied Science, Ahmedabad University, Ahmedabad | 50% |
| Navrachna University, Vadodara | 75% |
| Institute of Infrastructure Technology, Research and Management (IITRAM), Ahmedabad | 50% |
| Adani Institute of Infrastructure Engineering | 50% |
A merit list will be prepared on the basis of 60% weightage of the percentile obtained in the theory subjects (PCM) in class 12th combined with 40% weightage of the percentile obtained in the GUJCET-2018.
Choice filling and admission confirmation
After registration process, ACPC will declare academic details and merit list of all eligible canddiates.
After merit declaration, choice filling will be initiated online. Candidates are advised to fill maximum number of choices available to ensure admission.
First round of choice filling will be Mock round. Based on it's analysis, candidates should modify their choices or add more choices.
After choice filling for actual round, ACPC will allot admission on basis of merit and choices given by the candidate.
If candidate wishes to confirm admission, he/she needs to pay token fee through designated bank branches or online payment.
It is mandatory to get admission slip on line after paying token fee to confirm the admission allotted.
Candidates need to visit the ACPC portal and login using their login ID and password.
After login, the candidate can see all available choices according to his eligibility (Category, Subcategory, Gender, TFWS etc).
It is important for candidates to carefully prioritise the academic programs while filling-in the choices.
Candidates should take advantage of the mock seat allocations and choose as many academic programs as possible in the order of preference.
A candidate who has been allocated a seat is allowed to download the "Information Letter" and bank fee challans showing requisite tuition fees to be paid.
The candidate has to pay the requisite amount of tuition fee by cash at any of designated branches of Designated Bank or through online payment within the time limit specified by the Admission Committee.
The candidate, who has been allotted seat, but does not deposit the prescribed fee by the due date, his particular admission will automatically be cancelled. Such candidates can take part in the next round of counseling, if any, provided he/she has to give online consent during the specified time limit.
Those candidates whose Payment Slip has been generated with zero fee need not go to the bank. Such candidates only need to Accept the admission on the portal.
Cancel and Re-Instate Admission
After confirmation of admission in particular phase of admission, if the candidate wishes to cancel his admission within the schedule prescribed by the Committee, he has to click on Admisison Cancel in the portal.
The candidate who wants to reinstate the admission, cancelled by him/her, has to give consent by clicking on Re-Admission button on the Admission Detail menu in the portal.
Next Round of Counselling
After declaration of first allotment of seats by the ACPC and online confirmation of admission by the candidates within the stipulated time limit, the ACPC will declare the "Vacant Seats", if any.
After declaration of "Vacant Seats", if the Admission Committee decides to conduct one more round of counseling, the candidates will be given certain time period to give consent online for participation in the next round.
While giving consent for next round of counseling, the candidates can upgrade their choices and/or fill new choices if they want to do so, otherwise their choices given earlier will remain unchanged and allotment will be made accordingly.
In case a candidate is willing to participate and take part in the next round of counseling in order to upgrade his admission choice, he is NOT required to report at the college allotted in the previous round. In this case, the candidate can wait until the allotment of seat in the next counseling declares.
The candidates, who have not been allotted any seats in the first counseling, will have to give online consent for participation in the next round of admission process.
The candidates who have been allotted seats in the first counseling and are still keen to participate in the next round of counseling can also take part in the counseling process after giving online consent.
| | |
| --- | --- |
| Activity | Date |
| Last date of distribution of information booklets with PIN | May 14, 2018 May 28, 2018 |
| Online Registration & submission of filled Registration form | April 26, 218 – May 14, 2018 May 28, 2018 |
| Declaration of Provisional Merit List | May 30, 2018 June 7, 2018 June 13, 2018 |
| Choice Filling for Mock Round | June 1, 2018 – June 5, 2018 June 8, 2018 – June 12, 2018 June 13, 2018 – June 19, 2018 |
| Declaration of Result of Mock Round | June 8, 2018 June 15, 2018 June 22, 2018 |
| Filling & Alteration of choices by the candidates (1st Round) | June 8, 2018 – June 14, 2018 June 15, 2018 – June 19, 2018 June 22, 2018 – June 27, 2018 June 22, 2018 – July 2, 2018 |
| Declaration of First Allotment List | June 18, 2018 June 22, 2018 June 30, 2018 July 5, 2018 |
| Deposition of Tuition Fees in the Bank and online generation of admission slip | June 18, 2018 – June 25, 2018 June 22, 2018 – June 28, 2018 June 30, 2018 – July 5, 2018 July 5, 2018 – July 9, 2018 |
| Display of vacancy after 1st Round | June 26, 2018 June 29, 2018 July 6, 2018 July 10, 2018 |
| Online Cancellation of Admission | June 19, 2018 – June 28, 2018 June 23, 2018 – June 29, 2018 June 30, 2018 – July 5, 2018 July 5, 2018 – July 9, 2018 |
| Consent for Reshuffling and alteration of choices (2nd Round) | July 2, 2018 – July 6, 2018 July 6, 2018 – July 10, 2018 July 10, 2018 – July 12, 2018 |
| Declaration of Second Allotment List | July 9, 2018 July 13, 2018 July 16, 2018 |
| Deposition of Tuition Fees in the Bank and online generation of admission slip | July 9, 2018 – July 12, 2018 July 13, 2018 – July 18, 2018 July 16, 2018 – July 19, 2018 |
| Online Cancellation of Admission | July 9, 2018 – July 13, 2018 July 13, 2018 – July 18, 2018 July 16, 2018 – July 19, 2018 |
| Display of Vacancy after Round-2 | July 14, 2018 July 19, 2018 July 20, 2018 |
| Commencement of Academic Term | July 16, 2018 July 19, 2018 |