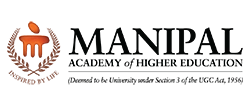 MANIPAL INSTITUTE OF TECHNOLOGY, MANIPAL
| | |
| --- | --- |
| Institute Name | Manipal Institute of Technology |
| Also Known As | MIT Manipal |
| Institute Type | Private |
| Established | 1957 |
| Location | Manipal, Karnataka |
MIT Manipal: Admission | Ranking | Fees
ALERT: Applications for B.Tech Admissions at Chandigarh University will be ending soon. Click here to apply.
NEW: NIIT University B.Tech. Admissions 2020 closing soon, click here to apply.
NOTE: You can Subscribe to exam updates to receive all updates on your mobile for free.
Manipal Institute of Technology, Manipal Academy of Higher Education, Madhav Nagar, Manipal, Karnataka – 576104
Also known as Manipal Engineering College, MEC Manipal, Manipal University Manipal Institute of Technology, Manipal Academy of Higher Education Manipal Institute of Technology and MAHE MIT Manipal.
CONNECTIVITY (How To Reach)
Mangalore International Airport
65.5 km
Udupi railway station
7 km
Mangalore Central railway station
66.5 km
Body
Category
Rank (Year)
Latest
Previous
International Ranking

QS World University Rankings
751-800 (2021)
701-750 (2020)
QS Asia University Rankings
239 (2020)
261-270 (2019)

THE World University Rankings
1001+ (2021)
1001+ (2020)
THE Asia University Rankings
401+ (2020)
351–400 (2019)
National Ranking

NIRF Overall Rankings
14 (2020)
16 (2019)
NIRF Engineering Rankings
45 (2020)
43 (2019)

ARIIA Private Institution (Private Universities) Rankings
6-25 (2020)
--

Outlook India's Best Engineering Colleges
20 (2019)
15 (2018)

The Week Best Multidisciplinary Universities India
11 (2020)
--
The Week Top Engineering Colleges India
25 (2020)
28 (2019)

India Today Top Engineering Colleges
12 (2017)
--
India Today Top Pvt. Engineering Colleges
4 (2020)
4 (2019)
One needs to take the Manipal Entrance Test (MET), formerly called MU-OET.
One also needs to secure a minimum of 50% marks taken together in Physics, Mathematics and any one of Chemistry or Biotechnology or Biology or any technical vocational subject.
Admissions are done on the basis of rank in Manipal Entrance Test (MET) through Manipal Counselling.
Read more about MIT Manipal Admissions here.
| | |
| --- | --- |
| Particulars | Amount |
| 1st Installment | ₹325,000 |
| Registration Fee | ₹10,000 |
| Total | ₹335,000 |
Year
Amount
1st year
₹335,000
2nd year
₹4,31,000 (Group A branches)
₹3,25,000 (Group B branches)
₹4,57,000 (Group C branches)
3rd year
₹4,30,000 (Group A branches)
₹3,25,000 (Group B branches)
₹4,57,000 (Group C branches)
4th year
₹4,30,000 (Group A branches)
₹3,25,000 (Group B branches)
₹4,57,000 (Group C branches)
Total
₹16,26,000 (Group A branches)
₹13,10,000 (Group B branches)
₹17,06,000 (Group C branches)
Group A: Aeronautical Engineering, Automobile Engineering, Chemical Engineering, Civil Engineering, Electrical and Electronics Engineering, Mechanical Engineering, Mechatronics
Group B: Bio Medical Engineering, Bio Technology, Electronics and Instrumentation Engineering, Industrial and Production Engineering, Media Technology
Group C: Communication and Computer Engineering, Computer Science and Engineering, Data Science and Engineering, Electronics and Communication Engineering, Information Technology
Particulars
Amount
Hostel Caution Money (One Time, Refundable)
Varies as per AC/Non-AC
₹7,500 – ₹15,000
Hostel Seat Rent (per Year)
Varies as per Single/shared, AC/Non-AC
₹15,000 – ₹77,000
Hostel Utility Advance (per Year)
Varies as per Single/shared, AC/Non-AC
₹26,000 – ₹44,000
Mess Advance (per Year)
₹46,000
Rs. 43.31 Lakhs per Annum
3D Usher
42 Gears Mobility
ABB
Accenture (ASE) – ADM
Accenture (FSE) – Core
Accolite Software
Adani
Afra Dubai
Akzonobel
Amadeus Labs
Amazon
Analytics Quotient
AQR Capital
Ather Energy
Atkins
Axxela Advisory
Baxter
Baxter innovations
BetterPlace Safety Solutions
BIS Research
Bosch (PPO)
Bosch (PPO) (TMT)
Bridge i2i Solutions (BA)
Bridge i2i Solutions (DA)
Cactus Communications
Capgemini (core)
Capgemini (MRC)
CenturyLink
Cerner
Cisco Systems
Cisco Systems (PPO)
Citrix R&D
Cloudera Inc
Collins Aerospace
Dell
Dell (PPO)
Deloitte BTA
Deloitte Consulting
Deloitte EA GDAS
Deloitte PSLM
Deloitte RFA
DXC Technology
Enquero Global
Ericsson Global
EXL Analytics
FIAT India
FirstSource
Forbes Marshall
Fractal Analytics
GE
GE Healthcare (PPO)
Goldman Sachs
Goldman Sachs (PPO)
HashedIn Technologies
HPE
IBM India
IBM ISL Labs
ICICI Lombard
Impact Analytics
Impetus
Indigo
Infosys (PPO)
JLL
Komprise
KPIT Technology
KPIT (I2P)
KPMG GRCS
KPMG ITA
L&T Construction
L&T Tech Services
LeadSquared
Mahindra & Mahindra (PPO)
Manipal Global Education
Manipal Technologies
McAfee
Media IQ
Microsoft GSMO (PPO)
Microsoft IDC (PPO)
Mscripts Systems
MU Sigma
My Captain
MyOperator
NetSkope
Novartis Healthcare
Nuclei
Nvidia (I2P)
On Mobile
Optum Global
Oracle GBU
Oracle GTA
Oyo Rooms
Philips Innovation
PlaySimple
Praktice.Ai
PWC
Quantiphi
Quantiphi (Machine Learning)
Quest Global
Reliance (PPO)
Reliance Industries
Sabre Travels
Samsung R&D, Noida
Samsung Research, B'lore
Samsung Semiconductor
SAP Labs
SAP Labs (PPO)
Sapient
Schneider Electric Digital
Schneider Electric R&D
Searce
Semnox Solutions
SensoVision
Siemens Ltd
SRF Group
Standard Chartered
TATA Motors
Tata Motors (I2P)
Tata Power, Mumbai
TCS
TCS Digital
Tejas Networks
The Math Company
Torrecid S A Middle East
Toyota Kirloskar
UBS Business Solutions
Ugam Solutions
Ugam Solutions (PPO)
Upgrad Education
Verzeo
VM Ware
Volvo
WDC (PPO)
Wipro
Wipro (PPO)
Workz, Dubai
ZS Associates (BOA)
ZS Associates (BTA)
ZS Associates (DAA)
2019
Rs. 39.60 Lakhs per Annum
42 Gears Mobility
ABB
Accenture
Accolite India
Amada India
Amadeus Labs
Amazon Area Manager
Amazon PPO
Axxela Advisory
Baxter (GDCI)
BlackRock
BluBirch
Bosch PPO
CDFI
CenturyLink
Cerner Healthcare
Cisco
Cisco Supply Chain
Citrix R&D
Dell EMC
Deloitte
DeltaX
Dyson Technology
Elexes Medical
EXL Services
Exxon Mobil
FIAT India Automobiles
FirstSource
Fractal Analytics
GE Appliances
GE India
Goldman Sachs
Goldman Sachs (DMA)
GSK
Gyan Labs
Hero MotoCorp
Honeywell
Honeywell (Resideo)
HP
HPE
HSBC
HUL
IBM
IBM ISL Labs
Impact Analytics
Infosys
Infosys (ADM)
Instamojo
Juniper Networks
KPIT Technologies
KPMG
L&T ECC
L&T Tech Services
Mahindra Comviva
Manipal Global Education
MAQ Software
Maruti Suzuki
McAfee
MedCords
Media IQ
Mentor Graphics
Mercedes Benz
Microsoft GSMO PPO
Microsoft IDC
MRF
Mscripts
MU Sigma
Novartis Healthcare
Nutanix Technologies
Omnicuris
One Direct
Optum Global PPO
Oracle
Pepper Cloud
Philips Innovation
Philips Lighting
Prime Numbers
Quantiphi
Robert Bosch
Sabre Travel
Samsung Bangalore
Samsung R&D Noida
Samsung RI Bangalore
SAP Labs
Sapient
Schneider Electric
Shell India
Shell Technologies
Siemens Technology
SpringRole India
Symantec Software
Tata Motors
TCS
TCS Digital
Tejas Networks
Textron
The Math Company
TIF Labs
Toshiba
UBS Business
Ugam Solutions
UTC Aerospace
ValueLabs LLP
Varroc Group
VM Ware
WDC (Sandisk)
Wipro
ZS Associates
2018
Rs. 22.38 Lakhs per Annum
ABB
Accenture
Accolite
Altair Engineering
Amada India
Amadeus Labs
Amazon
Amazon Area Manager
Amity Software
Apollo Tyres
Ashok Leyland
Atos
Avalon Labs
Barsys India
BEL
Bennett Coleman
BlackRock
BluBirch
Bosch
Byjus
CenturyLink
Cerner
CGI Information
Cipla
Cisco IT
Cisco Supply Chain
Citrix R&D
Dell
Deloitte
Deltax
Directi
EFI
Ericsson R&D
EXL Services
Exxon Mobil
FIAT India
Fire Eye
Fractal Analytics
Futures First
Gandhi Fellowship
GE
General Motors
GetPostman
Glatt Systems
Goldman Sachs
GSK
Gyan Lab
Hero MotoCorp
Honda Cars
Honeywell
HPE
HSBC Software
IBM ISL Labs
Impact Analytics
Increff
India Reads
Infosys
Intel
IVP Ltd
Jacobs Engg
Juniper Networks
KPIT Technology
KPMG
L&T Construction
L&T Tech Services
Mahindra & Mahindra
Mahindra Comviva
Mahindra Susten
MAQ Software
Maruti Suzuki
McAfee
Media IQ
Mercedes Benz RDI
Microsoft GSMO
Microsoft IDC
Microsoft IT
Mphasis
MU Sigma
National Instruments
NIIT Technologies
Novartis
NSE Tech
Optum Global
Oracle
Osram Lighting
Philips Innovation
Philips Lighting
Power2SME
Quest Global
Quintiles IMS
Reliance
Renault Nissan
Rescon Partners
Robert Bosch
Sabic
Sabre Travel
Samsung
SanDisk
SAP Labs
Schneider Electric
Shell India
Shobha Group
Siemens Tech
Societe Generale
Springrole
StatKraft BLP
Suez Water
Symantec
Synopsys
Taal Technology
Tata Hitachi
Tata Motors
Tata Power DDL
TCS
TE Connectivity
Tejas Networks
Temenos Group
TetraPak
Textron
The Math Company
TIF Labs
Tolaram Group
Toshiba
Total Environment
Ugam Solutions
Vedanta Sesa Goa
VM Ware
Wipro
ZS Associates
2017
Rs. 21.00 Lakhs per Annum
ABB
Accenture
Addverb Tech
Aerx Labs
AKS Software
Allgo Embedded
Altair Engg
Amadeus Labs
Amazon
ARM
Atimi Software
ATOS
Aurobindo Pharma
Beckman Coulter
Bharat Electronics
BIS Research
Black Rock
BluBirch
Bosch
CD Controls
Century Link
Cerner Healthcare
Cisco
Citrix
Clear Tax
Commvault
CronJ IT Tech
Cummins
Dell
Dell – EMC
Deloitte
Design Bids
Doodle Blue
Edurekha
Emirates Printing
Ericsson R&D
EXL Analytics
FIAT India
Fractal Analytics
Futures First
GE
Glaxo SmithKline
Goldman Sachs
GoodBox
Gyan Labs
Hero Moto Corp
Honeywell
HPE
Hyundai CE
IBM
Impact Analytics
India Reads
Infosys
Infoworks
Intel Security
Intellect Design
Jacobs Engg
Jobspire
Juniper Networks
KPMG
L&T Construction
L&T Infotech
L&T Tech
Mahindra Comviva
Mahindra Susten
MAQ Software
Maruti Suzuki
Media IQ Digital
Mercedes Benz RDI
Mettl
Microsoft
Misys Software
Mu Sigma
Myntra Designs
NIIT Tech
Novartis
Open Door Education
Oracle
Philips Innovation
PWC
Qualcomm
Quest Global
Reliance
Renault Nissan TBI
Robert Bosch
RR Donnelley
Sabre
Samsung
San Disk
SAP
Sapient Corp
Shell Tech
Siemens Tech
Societe Generale
Spirent
Statkraft BLP
Sun Pharma
Symantec
Tata Motors
TCS
TE Connectivity
Textron
Think N Learn
Total Environment
Toyota Kirloskar
VA Tech Wabag
Vedanta
VmWare
Vodafone
Wipro
ZS Associates
2016
| | |
| --- | --- |
| Company | No. of Offers |
| ABB | 4 |
| Accenture | 38 |
| Aerx Lab | 2 |
| AIG | 3 |
| Altair | 2 |
| Amadeus Labs | 5 |
| Amazon | 11 |
| Amazon Sales | 6 |
| Anglo Eastern | 3 |
| Atos | 6 |
| Avery Dennison | 1 |
| Bajaj Electricals | 3 |
| Black Rock | 15 |
| BPL Medical | 1 |
| Bwellthy | 1 |
| Century Link | 10 |
| Cerner | 25 |
| Cisco | 18 |
| Citrix R&D | 9 |
| Clear Tax | 2 |
| Coromandel | 2 |
| Daimler | 1 |
| Dell | 7 |
| Deloitte | 49 |
| Delta Printing Press | 3 |
| Directi | 0 |
| Doodleblue | 2 |
| EMC | 1 |
| Endurance | 0 |
| Ericsson R & D | 10 |
| EXL Analytics | 8 |
| Expicient Software | 3 |
| Fiat India | 5 |
| Fractal Analytics | 7 |
| Futures First | 1 |
| GE Digital | 2 |
| GE Healthcare | 6 |
| General Motors | 5 |
| Goldman Sachs | 7 |
| Gyan Labs | 2 |
| Hero Moto Corp | 3 |
| Honeywell | 3 |
| HP R&D | 7 |
| Hyundai | 5 |
| IBM | 58 |
| India Reads | 1 |
| Inmobi | 2 |
| Intellect Design | 8 |
| Jacobs Engineering | 24 |
| JDA Software | 1 |
| Jobspire | 2 |
| Juniper | 8 |
| KEF Infrastructure | 2 |
| KPMG | 12 |
| L & T ECC | 5 |
| L & T Tech | 7 |
| Lime Tray | 4 |
| Mahindra & Mahindra | 3 |
| Mahindra Comviva | 14 |
| Manhattan Associates | 0 |
| Manipal Technologies | 8 |
| MAQ Software | 0 |
| Maruti | 7 |
| Media iQ | 1 |
| Merceds Benz | 2 |
| Mettl | 1 |
| Micropack | 1 |
| Microsoft IDC & IT | 18 |
| Mindtree | 5 |
| Monotech Technologies | 1 |
| MU Sigma | 51 |
| NIIT Technologies | 2 |
| Oracle | 22 |
| Philips Innovation | 7 |
| PWC | 6 |
| Quest Global | 9 |
| Reliance Industries | 17 |
| Samsung R & D | 5 |
| SanDisk | 3 |
| SAP LAB | 17 |
| Sapient Nitro | 20 |
| Scheinder Electric | 1 |
| Sea Gate | 3 |
| Siemens Technologies | 20 |
| Societe Generale | 6 |
| Tata Motors | 2 |
| Tata Power Delhi | 5 |
| Tata Power Mumb | 0 |
| Tata Technologies | 6 |
| TCS | 377 |
| TCS Digital | 5 |
| TEK Systems | 6 |
| Tesco | 12 |
| Think & Learn | 60 |
| Total Environment | 4 |
| Toyota Kirloskar | 10 |
| United Healthgroup | 5 |
| Vedanta Sesa Sterlite | 5 |
| VM Ware | 3 |
| Vulcatronics | 4 |
| Wipro | 63 |
| Yamaha R & D | 4 |
Rs. 26.83 Lakhs per Annum