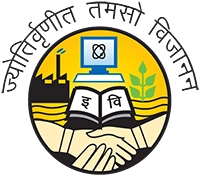 IPU CET 2020 Application Form
Application form for IPU CET 2020 is now open.
Registrations have started from March 3, 2020. The last date for filling up the Application Form including payment is March 31, 2020 April 17, 2020 May 5, 2020 May 25, 2020 June 30, 2020. Check other important dates here.
IPU CET 2020: Check Eligibility
NOTE: IPU CET Application is necessary even for Non-CET programmes like B.Tech.
NOTE: You can Subscribe to exam updates to receive all updates on your mobile for free.
Applications Closing Soon
How to Apply (Detailed Steps)
Visit IPU CET Application website and read the Instructions carefully.
Scroll to the bottom, check the checkbox "I have read and understood all the above instructions" and click on "Start".
Choose Program Group and Program Name. For B.Tech, choose "Non CET UG" as Program Group and "BTech" as Program Name.
Enter your Personal details including your Name, Mobile & Email address.
Enter the security verification characters as shown on the screen and click on "Submit".
You'll be prompted with Alert box mentioning that information once submitted can't be modified. Click on "Ok".
You'll be shown successful registration message along with Application Sequence No. Proceed to next step to continue.
You'll receive an email with subject "Successful Registration of IPU Application" containing your User Id and Password for IPU Application.
Visit IPU Application website and Enter your User Id & Password (as received on Email) and click on Login.
Dashboard screen will be displayed. Click on "Click here to fill Application Form".
Program details as chosen earlier will be shown. Enter the Eligibility details including Category details (UR is Unreserved category) and Date of Birth. Then click on "Save & Next".
Application Form will be displayed with pre-filled details. Enter the remaining Personal details including Parents' Details.
Enter the Present & Permanent Adresses. Then click on "Save & Next".
Enter your Qualification details including Class X and Class XII details.
Enter the Essential Qualification details. For B.Tech, enter JEE Main Application number. Click on "Save & Next".
Next step requires the candidate to upload images. You'll need scanned image of your passport-size photograph and your signature
Upload your scanned Photograph and Signature in JPG format. The scanned Photograph and Signature file size must be less than 80KB.
Enter the security verification characters as shown on the screen, check the "I Agree" checkbox and click on Submit.
You'll be prompted if you want to continue. Click on "Ok".
Candidate will be redirected to Payment Gateway. Candidates can pay the Fees online using Debit card/ Credit card/ Net Banking.
After a successful payment, save the generated confirmation page for future use. The Application is not complete until the confirmation page is generated.
The admissions to the programmes of studies in the Guru Gobind Singh Indraprastha University (GGSIPU) are either through National Level Test conducted by various authorities or through Common Entrance Tests (CET) conducted by the University. Know more about IPU colleges here.
From the academic session 2019-20, the CET entrance examination has been discontinued for many programmes. It will be replaced by National Level Exams. Applicants must fill the application number of the National Level Test (as provided by the concerned national test conducting agency) in the University Application form (online) correctly.