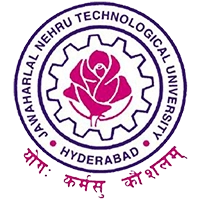 TS EAMCET 2019: Official Answer Keys
JNT University Hyderabad (JNTUH) has released the preliminary Answer Keys of TS EAMCET 2019. Candidates who have appeared for the examination can access the answer key.
To view the preliminary answer key, candidates can go to TSEAMCET website and click on "Answer Key" or directly go here.
Quick Read
Answer Key available from
May 10, 2019
View Answer keys
Go here
Challenge Answer Key
Go Here
Last date to Challenge
May 13, 2019 (5 PM)
TSEAMCET 2019: Response Sheets
Candidates can challenge the TS-EAMCET 2019 answer key if they feel there's any mistake. In order to file the objection, the candidate should follow the steps mentioned here.
The Objections on preliminary key have to be submitted through online mode only. Objections sent by written Letters, E-mails will not be considered. Objections must be submitted on or before May 13, 2019 (5 PM).
The TS EAMCET 2019 examination was conducted during May 3, 2019 to May 6, 2019 except on May 5, 2019.
Where to check Answer Keys
How to File Objection in Answer Key
Visit the

TSEAMCET Objection link

.
Map the 10 digit Question id in the Responses Sheet with the Question id in the Master Question Paper for that particular day and session.
Enter your Hall Ticket number, Registration numbr and Date of Birth
Sumbit the Objection(s).
Candidates can raise objection(s) on any number of question(s) but only once. Hence, the candidates are advised to list out all the Objection(s) along with justification before raising objection(s) online.
Objections must be sent on or before April 26, 2019 (5 PM).