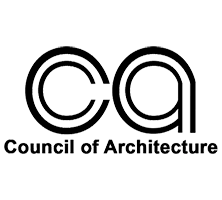 NATA 2019: Application Form Filling Procedure
Application form for NATA 2019 is now available.
Registrations have started from January 24, 2019. The last date for filling up the Application Form including payment is March 11, 2019 for the April exam and June 12, 2019 for the July exam. Check other important dates here.
NATA 2019: Check Eligibility | Check Syllabus
How to Apply (Detailed Steps)
Visit NATA website and click on "Click Here" under Registration Form.
Click on "New Registration".
Enter your basic details including your Name, Gender, Date of Birth, Mobile No and Email Address. Choose a password and security question-answer and click on "Submit".
Recheck the entered details and click on "Confirm and Submit".
An application number will be generated. Enter your Personal details including Category, Nationality, ID Proof No and Address. Choose your preference for the test you'll be appearing for.
Choose your Test Center preferences for each test you've opted to appear for.
Enter your Qualifying details including your class 10th and class 12th details. If you've passed class 12th, enter your marks obtained in Physics, Chemistry and Mathematics. Then click on "Submit".
Recheck the entered details and click on "Confirm and Submit".
Next step requires candidate to upload images. Once you're ready with the scanned image of yourself and your signature, please proceed ahead.
Upload your scanned Photograph and Signature in JPG format. The scanned Photograph file size must be between 4KB to 100KB and the scanned Signature file size must be between 1KB to 30KB.
Recheck the entered details and click on "Confirm and Submit".
Click on "I Agree".
Your summarised test details along with amount to be paid will be shown.
Choose one of the payment options and Pay the requisite Application Fees online. After successful payment, save the generated confirmation page for future use. Application is not complete until confirmation page is generated.
National Aptitude Test in Architecture (NATA) is conducted by Council of Architecture (CoA) for admission to the first year of 5-year B.Arch. Degree Course at recognized institutions across India. The test measures mathematical skills, general aptitude, drawing and observation skills, sense of proportion, aesthetic sensitivity and critical thinking ability.
One important change from 2019 is that the NATA examination will be conducted twice before admissions in the next academic session. Candidates are not required to compulsorily take the test twice though if a candidate appears in both the tests, the better of the two scores will be considered.