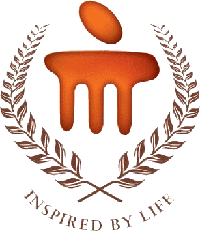 MET 2019: Slot Booking Started
Manipal Academy of Higher Education (formerly Manipal University) has opened the slot booking portal for Manipal Entrance Test (MET) 2019 examination. The candidates are advised to book their test slot as early as possible since the slots will be filled on first-come-first-serve basis.
The slot booking will be done on Manipal OTBS (Manipal Online Test Booking Sysytem). The candidates are required to reserve a test center, date and slot for taking MET 2019 examination.
Quick Read
MET Slot Booking Started
April 5, 2019
Book Test Slot
Book here
Slot Booking Rules
Check here
Test Cities
Check here
MET Slot Booking Ends
April 9, 2019
MET 2019 Slot Booking Rules:
All applicants can book their entrance test slots in the Online Test Booking System (OTBS) based on the availability of seats, from the list of cities provided.
The 1st Attempt slot booking must be done by candidate within the Slot Booking window.
The 2nd Attempt slot booking for Test Cities available from April 19 – April 22, 2019 can be done latest by April 21, 2019 (5 PM).
In case of lower number of applicants from a particular city, the test center at nearest city will be made available in the OTBS.
Candidates missing a particular attempt will be considered as absent and have the flexibility to book the next attempt by making an online payment through Manipal OTBS.

2nd Attempt Booking Eligibility:




Booking Status
1st Attempt
2nd Attempt
1st Attempt Booking Done
Present for the Test
Eligible for booking
Absent for the Test
Eligible for booking
1st Attempt Booking NOT Done
NOT Eligible
NOT Eligible
Candidates who haven't applied yet can still apply for MET 2019. The registrations for MET 2019 are currently open. Click here to apply.
Visit Manipal OTBS website.
Login with the MET application number and password.
Select the Test City, select the Test Date and time slot and click on Book.
Click on Confirm to book the test slot.
Once the slot is reserved, the e-admit card will be generated and appear on screen.
Test Cities available from April 19 - April 28, 2019
Test Cities available from April 19 - April 28, 2019
| | |
| --- | --- |
| State | City |
| Andhra Pradesh | Vijayawada |
| Andhra Pradesh | Vishakhapatnam |
| Assam | Guwahati |
| Bihar | Patna |
| Chandigarh | Chandigarh |
| Chhattisgarh | Bhilai |
| Delhi | Delhi |
| Gujarat | Ahmedabad |
| Gujarat | Surat |
| Haryana | Gurgaon |
| International | Dubai |
| Jammu & Kashmir | Jammu |
| Jharkhand | Jamshedpur |
| Jharkhand | Ranchi |
| Karnataka | Bangalore |
| Karnataka | Belgaum |
| Karnataka | Mangalore |
| Karnataka | Manipal |
| Kerala | Ernakulam |
| Kerala | Kozhikode |
| Kerala | Thiruvananthapuram |
| Madhya Pradesh | Bhopal |
| Madhya Pradesh | Indore |
| Madhya Pradesh | Jabalpur |
| Maharashtra | Mumbai |
| Maharashtra | Nagpur |
| Maharashtra | Pune |
| Odisha | Bhubaneshwar |
| Punjab | Ludhiana |
| Rajasthan | Jaipur |
| Rajasthan | Kota |
| Rajasthan | Udaipur |
| Sikkim | Gangtok |
| Tamil Nadu | Chennai |
| Tamil Nadu | Coimbatore |
| Telangana | Hyderabad |
| Uttar Pradesh | Allahabad |
| Uttar Pradesh | Kanpur |
| Uttar Pradesh | Lucknow |
| Uttar Pradesh | Meerut |
| Uttar Pradesh | Noida |
| Uttar Pradesh | Varanasi |
| Uttarakhand | Dehradun |
| West Bengal | Kolkata |
Test Cities available from April 19 - April 22, 2019
Test Cities available from April 19 - April 22, 2019
| | |
| --- | --- |
| State | City |
| Andhra Pradesh | Guntur |
| Andhra Pradesh | Kadapa |
| Andhra Pradesh | Kakinada |
| Andhra Pradesh | Kurnool |
| Andhra Pradesh | Nellore |
| Andhra Pradesh | Rajahmundry |
| Andhra Pradesh | Tirupati |
| Bihar | Bhagalpur |
| Bihar | Muzaffarpur |
| Chhattisgarh | Raipur |
| Goa | Margao |
| Gujarat | Baroda |
| Gujarat | Rajkot |
| Haryana | Faridabad |
| Himachal Pradesh | Shimla |
| Jharkhand | Bokaro |
| Jharkhand | Dhanbad |
| Karnataka | Mysuru |
| Karnataka | Shivamogga |
| Kerala | Kannur |
| Kerala | Thrissur |
| Madhya Pradesh | Gwalior |
| Maharashtra | Aurangabad |
| Maharashtra | Nashik |
| Maharashtra | Thane |
| Punjab | Amritsar |
| Rajasthan | Jodhpur |
| Tamil Nadu | Erode |
| Tamil Nadu | Trichy |
| Telangana | Khammam |
| Telangana | Warangal |
| Uttar Pradesh | Agra |
| Uttar Pradesh | Bareilly |
| Uttar Pradesh | Ghaziabad |
| Uttar Pradesh | Gorakhpur |
| West Bengal | Asansol |
| West Bengal | Siliguri |