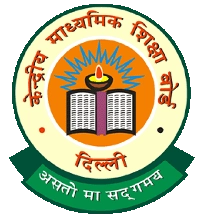 JEE Main 2018: Another server to download admit card
The Central Board of Secondary Education (CBSE) has added another server to ease the downloading of JEE Main 2018 admit cards. The registered candidates who meet the eligibility criteria can now download their admit card from any of the two servers.
All the registered candidates for the said examination can download the admit card from Server 1 or Server 2 where they have to login using their application number and password along with the security pin.
Quick Read
Admit Cards to be available from
March 12, 2018
Admit Cards Download Server 1
Download Here
Admit Cards Download Server 2
Download Here
JEE (Main) Offline Paper
April 8, 2018
JEE (Main) Online Paper
April 15, 2018 & April 16, 2018
Candidates must note that CBSE will not send JEE Main 2018 admit card individually. It is essential for all applicants to present the JEE Main 2018 Admit Card at the examination centre.
All applicants have to carry their admit card to the exam centres without which one won't be allowed to enter the examination hall or take the entrance exam. An identity proof must also be carried by the candidates to the examination hall.
Joint Entrance Examination (Main) is an all India common engineering entrance examination which is conducted for admission in various engineering colleges and courses all over the country.
Those candidates who are looking for admissions into undergraduate programmes BE, B.Tech, B.Arch in NITs, IIITs, other centrally funded technical institutions, institutions funded by several participating State Governments, and several other institutions can apply for the exam.
The JEE (Main) is also an eligibility test for the JEE (Advanced), which the candidates can take if they are seeking admissions to the undergraduate programmes offered by the IITs.