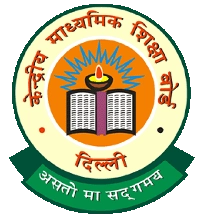 JEE Main 2017: CBSE adds server to download admit card
The Central Board of Secondary Education (CBSE) has added another server to ease the downloading of JEE (Main) 2017 admit cards. The registered candidates who meet the eligibility criteria can now download their admit card from any of the two servers.
All the registered candidates for the said examination can download the admit card from the Server 1 or Server 2 where they have to login using their application number and date of birth along with the security pin. Candidates must note that CBSE will not send JEE Main 2017 admit card individually. It is essential for all applicants to present the JEE Main 2017 Admit Card at the examination centre.
All applicants have to carry their admit card to the exam centres without which one won't be allowed to enter the examination hall or take the entrance exam. An identity proof must also be carried by the candidates to the examination hall.
Quick Read
Admit Cards to be available from
March 14, 2017
Admit Cards Download Server 1
Download Here
Admit Cards Download Server 2
Download Here
JEE (Main) Offline Paper
April 2, 2017
JEE (Main) Online Paper
April 8 & April 9, 2017
To know more about JEE(Main) 2017, go here.