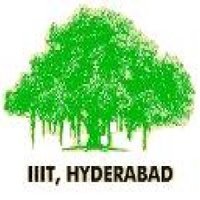 IIIT Hyderabad: Round 2 Result Declared
Second round results for admission in UG programmes at IIIT Hyderabad have been declared.
Where & How to Check
Login to your account to check your result
You can check the cutoff here
To accept the seat,  students need to pay the remaining Semester Tuition Fee of Rs. 87,500/- on or before 14th July 2015 through the online payment portal.
Applicants who were allocated a seat but did not accept it by 14th July 2015, will be out of seat allotment procedure and shall not be considered for further rounds. They will get refund of Rs. 19000/- out of Rs.20,000/- paid initially.