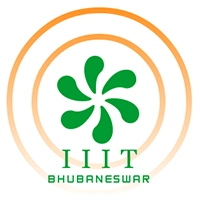 IIIT Bhubaneswar Admissions 2016: Round 4 Result Declared
Fourth round results for admission in UG programmes at IIIT Bhubaneswar have been declared.
Enter Application ID and click on 'Submit' to check your result.
If you're Allotted a seat
Candidates who have been allotted a seat for the first time are required to pay Admission Confirmation Fee of ₹50,000 by either paying in the IIIT campus branch of Andhra Bank or using SBI Fee Collect.
The deadline for payment is 23rd July 2016 11:00 PM.
Candidates are required to send a proof of their payment by email to [email protected] or by fax to +91-674-3060509 latest by 24th July 2016 07:00 AM.
Non-payment of the Admission Confirmation Fee or non-production of proof of payment shall be construed as the denial of admission offer. The same seat may be allotted to waiting candidates in next rounds of admission and the candidate will not be eligible for subsequent rounds of admission.
If you're not Allotted a seat
Candidates who haven't been allotted a seat need to wait for the 5th round result which is expected to be published on 25th July 2016.
You can check the cutoff here.