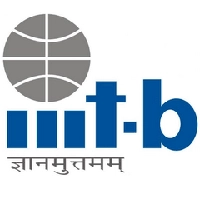 IIIT Bangalore Admissions 2018: Round 1 Result Declared
First round results of IIIT Bangalore Admissions 2018 for admission to Integrated M.Tech. programmes at IIIT Bangalore have been declared. Candidates can check their result on the IIIT Bangalore Admissions site.
To check the result, candidates have to open the IIIT Bangalore Round 1 Result and check if they've been selected.
Quick Read
Round 1 Result Declared
June 8, 2018
Check result
Go here
Cutoff
196 marks
What Next?
Check here
Acceptance & Fee Payment
Latest by July 9, 2018
Check what to do next here.
JEE (Main) score of 196 marks.
If you're Allotted a seat
Admission offers will be sent through e-mail to all the candidates whose JEE (Main) Score is above 196.
If the candidate wishes to join the program, he/she is required to pay the first semester fee of Rs. 2,12,450 latest by July 9, 2018.
If you're not Allotted a seat
Candidates need to wait for the next round in which Face to Face seat selection will happen on July 14, 2018. Candidates with JEE (Main) Score of 178 and above, but did not get offer in the first round will be invited to participate in this round.
The number of seats available for the next round will be announced on July 12, 2018.