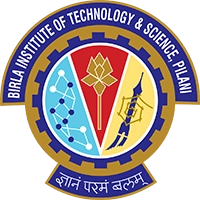 BITSAT 2017: Slot Booking Started
Slot booking process for BITSAT-2017 has now started. The candidates can reserve their test date & slot from March 20, 2017 (8:00 AM) to April 5, 2017 (midnight).
Candidates can book the test slot here. The slot booking is done on a first come first serve basis and candidates are advised to book their test date & slot as soon as possible.
To book, candidates need to visit the BITSAT site & enter the personal details. Then click on Proceed and follow the instructions to reserve their test date and time. It must be noted that requests for change of test centers will not be entertained and once the candidate reserves a date and time, no changes are allowed.
Quick Read
Slot Booking Starts
March 20, 2017
Slot Booking Starts
March 20, 2017
Slot Booking Link
Go here
Hall Ticket download
April 15, 2017 to May 10, 2017
BITSAT exam
May 16 to May 30, 2017
BITSAT is a Computer based online test for Admission to Integrated First Degree Programmes of BITS Pilani Campuses in Pilani, Goa and Hyderabad. It will be conducted from 16th May to 30th May 2017. Each day the exam will be conducted in two slots. The first slot will be from 9.00am till 12.00noon and the second slot will be from 2.00pm till 5.00pm.
To know more about BITSAT 2017, go here.