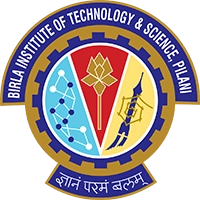 BITSAT 2017: Hall Ticket available now
Hall tickets for BITSAT-2017 are now available for download. Registered candidates can download their hall ticket from 15th April, 2017 (9.00 AM) with detailed instructions for appearing in the test.
Candidates can download the hall ticket here. Candidates are required to fill their Application number, Gender, Date of Birth & Email address in order to download the hall ticket.
Quick Read
Hall ticket Download Starts
April 15, 2017 (9.00 AM)
Download Link
Go here
BITSAT exam
May 16 to May 30, 2017
BITSAT is a Computer based online test for Admission to Integrated First Degree Programmes of BITS Pilani Campuses in Pilani, Goa and Hyderabad. It will be conducted from 16th May to 30th May 2017. Each day the exam will be conducted in two slots. The first slot will be from 9.00am till 12.00noon and the second slot will be from 2.00pm till 5.00pm.
To know more about BITSAT 2017, go here.