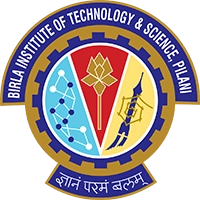 BITSAT 2017: Change Test Date
Candidates registered for BITSAT-2017 who want to change their exam date/slot/center due to clash with their other exams can now make such a request. Last Date for applying for change of Test Date is May 25, 2017 (upto 5:00 PM).
To make such a request, students need to visit BITSAT website & fill their Application number & password. Candidates must choose 3 preferences for the revised schedule of BITSAT-2017 examination of which at least one preference should be either Pilani or Hyderabad campuses of BITS. The preferences of examination centers given by the candidates are only indicative and are to guide the Institute for scheduling the examination. The Institute cannot guarantee that the candidate will be allotted his/her first preference.
Please note that only candidates having genuine reason like clash of examination may apply for a change of date. The admission committee will look into those requests and genuine candidates will be allowed to write the test as per the revised schedule. If permitted, candidates will have to appear on the revised date which is May 30, 2017 at some selected BITSAT-2017 centers.
Quick Read
Test Date Change Portal Opens
May 11, 2017
Request Date/Center change
Go here
Test Date Change Portal Closes
May 25, 2017 (upto 5:00 PM)
New Test Date/Centre Announcement
May 26, 2017
Download New Hall-Ticket
May 26, 2017 – May 30, 2017
BITSAT exam
May 30, 2017
The exact center where candidates will be appearing for the test will be announced on May 26, 2017. No further change of date or center will be entertained. Candidates can download their revised hall ticket from May 26, 2017 till May 30, 2017.
To know more about BITSAT 2017, go here.