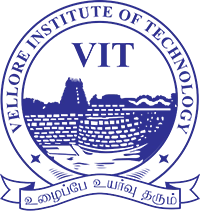 VIT Engineering Entrance Examination 2019
Applications Closing Soon
Vellore Institute of Technology Engineering Entrance Examination (VITEEE) is conducted by VIT Vellore (also known as VIT University) for admission in Engineering Courses at VIT Vellore, VIT Chennai, VIT Andhra Pradesh & VIT Bhopal.
UPDATE (Dec 8, 2018): Candidates can now check their VITEEE 2019 Application Status here.
UPDATE (Oct 28, 2018): VITEEE 2019 Online registrations have started, read more here.
NOTE: You can Subscribe to exam updates to receive all updates on your mobile for free.
NEW: MIT Manipal B.Tech. Admissions are open. Click here to apply.
| | |
| --- | --- |
| Exam Name | Vellore Institute of Technology Engineering Entrance Examination |
| Also Known As | VITEEE |
| Exam Category | Undergraduate |
| Exam Level | University |
| Exam Mode | Online (Computer based test) |
| Conducted by | VIT Vellore |
| | |
| --- | --- |
| Papers | Course Eligibility |
| PCME Paper | B.Tech. Degree programmes |
| PCBE Paper | B.Tech. Bio-stream Degree programmes |
It is a Computer Based Test and candidates should do slot booking for Test.
The exam will be of 2 hours and 30 minutes duration.
All the questions will be Multiple Choice Questions (MCQ) i.e. each question will have four choices, only one being the correct choice.
Candidates will be awarded one mark for each correct answer.
There will be no negative marking for wrong answers.
The medium of Question paper will be English.
Check VITEEE Sample Questions

here

.
The no. of questions in each part is as follows:
For PCM Preferred Candidates
| | |
| --- | --- |
| Section | Number of Questions |
| Physics | 40 |
| Chemistry | 40 |
| Mathematics | 40 |
| English | 5 |
| Total | 125 |
For PCB Preferred Candidates
| | |
| --- | --- |
| Section | Number of Questions |
| Physics | 40 |
| Chemistry | 40 |
| Biology | 40 |
| English | 5 |
| Total | 125 |
April 10, 2019 to April 21, 2019
Session 1: 9:00 am to 11:30 am
Session 2: 12:30 pm to 3:00 pm
Session 3: 4:00 pm to 6:30 pm
Candidates whose date of birth falls on or after 1st July 1997 are eligible.
Performance in Qualifying Examination
Candidates should have either passed or shall be appearing in 2019 for the qualifying examination (Class 12).
Candidates should have secured a minimum aggregate of 60% in Physics, Chemistry and Maths/Biology in class 12.
For SC/ST/J&K Candidates/North Eastern Candidates, the average marks obtained in Physics, Chemistry and Maths/Biology in class 12 put together should be 50%.
Check VITEEE sample questions for Physics, Chemistry, Maths, Biology, and English here.
The official mock test is made available to the candidates appearing for VITEEE.
Candidates can take the Mock Test to understand the pattern of the computer-based test and make themselves familiar with the interface.
Mock test is for practice purpose only.
Cost of Online Application Form: ₹1,150
Cost of Offline Application Form: ₹1,200
The aspiring candidate should furnish all the details and upload a scanned image of his/her passport size colour photograph and signature while filling up the Online Application.
The candidate can pay Examination Fee by Debit/Credit card or Net Banking.
The candidate is requested to fill valid email id and mobile number for contact.
Candidates who have applied through Online filling procedure are NOT required to send the hard copy of the application form.
The Prospectus and the information brochure for the B.Tech. Degree programme – 2019, along with the Application Form and can be obtained from the designated branches of post offices or VIT campuses against cash payment of ₹1,200.
Candidates can also obtain the application form in person from VIT campuses, namely, VIT Vellore, VIT Chennai, VIT-Bhopal and VIT-AP by handing over a Demand Draft for ₹1,200 drawn in favour of "Vellore Institute of Technology", payable at the respective campus.
Candidates are advised to fill the application form correctly as per the provided instructions.
Candidates are also advised go through the checklist available inside the front cover of the brochure before mailing the duly completed application.
The application should be refolded along the original fold only and inserted in the self-addressed envelope provided by VIT which is then to be sent either by Registered Post or Speed Post, so as to reach the VIT office on or before February 28, 2019.
Any application received after the last date will not be accepted. Also, any delay in receiving the application by the candidate will not be considered a valid reason for late submission.
Once the application is received by VIT, a message will be sent through SMS to the candidates stating that their application has been received at VIT, provided that the mobile number is correctly shaded in the application form.
NRI candidates and candidates opting for Test centres outside India should pay USD 50 through online mode using a credit card.
UPDATE: Candidates can now check their VITEEE 2019 Application Status

here

.
Candidates will be provided a facility to make corrections in their application form particulars.
It is a one-time facility and is extended to the candidates to avoid any hardship to them. Edit option will be enabled after the completion of the application form.
Candidates will be able to edit all the particulars of their Online Application except mobile number / email id and correspondence address.
Candidate can edit their online application contents up to February 28, 2019.
The candidates are required to reserve a test center, date, and slot for taking the VITEEE examination.
The slot booking will be done on VIT OTBS (VIT Online Test Booking System).
The slot booking will be done on the first-come-first-served basis.
For both OMR and online applicants, the Online Test Booking Password will be sent by email to the email address mentioned in the application form.
Read more about VITEEE Slot Booking

here

.
The e-Admit Card / Hall Ticket can be downloaded from the VIT website after a candidate has reserved his slot.
Please note that the e-Admit card will be auto-generated for only those candidates who book a slot using the before the last date. For candidates who have not booked their slot, the slots will be generated based on the information given on the application form and availability of the slot.
The e-Admit card will indicate the e-Admit card number, photograph of the student, address of the test center, test date and time selected by the candidate.
If there are any discrepancies in the generated e-Admit card, the candidate must report to VIT immediately.
A copy of the e-Admit card will also be emailed to the candidates.
Candidates are required to produce the Hall Ticket and a photo-ID card at the test center.
Centres in India
Centres in India
Agartala (Tripura)
Agra (Uttar Pradesh)
Ahmedabad (Gujarat)
Aizwal (Mizoram)
Ajmer (Rajasthan)
Aligarh (Uttar Pradesh)
Allahabad (Uttar Pradesh)
Amaravati (Andhra Pradesh)
Amravati (Maharashtra)
Amritsar (Punjab)
Ananthapur (Andhra Pradesh)
Asansol (West Bengal)
Aurangabad (Maharashtra)
Bangalore (Karnataka)
Bareilly (Uttar Pradesh)
Bathinda (Punjab)
Berhampur (Odisha)
Bhagalpur (Bihar)
Bhilai (Chattisgarh)
Bhopal (Madhya Pradesh)
Bhubaneswar (Odisha)
Bikaner (Rajasthan)
Bilaspur (Chattisgarh)
Bokaro (Jharkhand)
Chandigarh (Chandigarh)
Chennai (Tamil Nadu)
Coimbatore (Tamil Nadu)
Dehradun (Uttarakhand)
Delhi (Delhi)
Dhanbad (Jharkhand)
Dharamshala (Himachal Pradesh)
Dibrugarh (Assam)
Dimapur (Nagaland)
Durgapur (West Bengal)
Eluru (Andhra Pradesh)
Erode (Tamil Nadu)
Faridabad (Haryana)
Gangtok (Sikkim)
Gaya (Bihar)
Goa (Goa)
Gorakhpur (Uttar Pradesh)
Guntur (Andhra Pradesh)
Gurgaon (Haryana)
Guwahati (Assam)
Gwalior (Madhya Pradesh)
Hissar (Haryana)
Hubli (Karnataka)
Hyderabad (Telangana)
Imphal (Manipur)
Indore (Madhya Pradesh)
Jabalpur (Madhya Pradesh)
Jaipur (Rajasthan)
Jalandhar City (Punjab)
Jammu (Jammu and Kashmir)
Jamshedpur (Jharkhand)
Jhansi (Uttar Pradesh)
Jodhpur (Rajasthan)
Kanpur (Uttar Pradesh)
Karim Nagar (Telangana)
Khammam (Telangana)
Kochi (Kerala)
Kolkata (West Bengal)
Kota (Rajasthan)
Kozhikode (Kerala)
Kumbakonam (Tamil Nadu)
Kurnool (Andhra Pradesh)
Kurukshetra (Haryana)
Latur (Maharashtra)
lta Nagar (Arunachal Pradesh)
Lucknow (Uttar Pradesh)
Ludhiana (Punjab)
Madurai (Tamil Nadu)
Mahbubnagar (Telangana)
Mangalore (Karnataka)
Mathura (Uttar Pradesh)
Meerut (Uttar Pradesh)
Moradabad (Uttar Pradesh)
Mumbai (Maharashtra)
Muzaffarpur (Bihar)
Nagpur (Maharashtra)
Nalgonda (Telangana)
Nashik (Maharashtra)
Nellore (Andhra Pradesh)
Noida (Uttar Pradesh)
Pant Nagar (Uttarakhand)
Patna (Bihar)
Port Blair (Andaman and Nicobar)
Puducherry (Puducherry)
Pune (Maharashtra)
Rae Bareli (Uttar Pradesh)
Raipur (Chattisgarh)
Rajahmundry (Andhra Pradesh)
Rajkot (Gujarat)
Ranchi (Jharkhand)
Roorkee (Uttarakhand)
Rourkela (Odisha)
Saharanpur (Uttar Pradesh)
Salem (Tamil Nadu)
Shillong (Meghalaya)
Shimla (Himachal Pradesh)
Silchar (Assam)
Siliguri (West Bengal)
Srikakulam (Andhra Pradesh)
Srinagar (Jammu and Kashmir)
Surat (Gujarat)
Tanuku (Andhra Pradesh)
Thane (Maharashtra)
Thiruvananthapuram (Kerala)
Thrissur (Kerala)
Tiruchirapalli (Tamil Nadu)
Tirunelveli (Tamil Nadu)
Tirupati (Andhra Pradesh)
Udaipur (Rajasthan)
Ujjain (Madhya Pradesh)
Vadodara (Gujarat)
Varanasi (Uttar Pradesh)
Vellore (Tamil Nadu)
Vijayawada (Andhra Pradesh)
Vishakapatnam (Andhra Pradesh)
Warangal (Telangana)
Outside India Centres
Outside India Centres
A merit list will be prepared based on the total marks secured in VITEEE-2019.
The examination result and counselling details will be published on the VIT website.
The admission will be purely on the basis of the marks secured in the VITEEE-2019, conducted by VIT.
Admissions will be done through centralized single window counselling for VIT Vellore, VIT Chennai, VIT Andhra Pradesh, and VIT Bhopal.
Candidates who have not appeared for the VITEEE are not eligible for admission.
Candidates will be shortlisted based on their rank in VITEEE and will be called for the counselling.
Candidates can select the campus of their choice at the time of counselling based on their rank.
Candidates attempting Physics, Chemistry, Biology, and English are eligible for B.Tech. Bio-engineering, B.Tech. Biotechnology, B.Tech. Computer Science and Engineering with specialisation in Bioinformatics and Electronics and Communication with specialisation in Biomedical Engineering programmes only.
The selection of subjects (Physics, Chemistry, Mathematics/Biology, and English) has to be mentioned in the application form.
| | |
| --- | --- |
| Details | Date |
| VITEEE Online Application starts | October 28, 2018 |
| Issue of VITEEE Application Forms (OMR) | November 1, 2018 |
| Editing the Online Application | Up to February 28, 2019 |
| Last Date for receipt of Application Form | February 28, 2019 |
| Slot Booking and Hall ticket generation | March 2019 |
| Exam Dates | April 10, 2019 – April 21, 2019 |
| Declaration of Results | End of April 2019 |
Candidates can contact VIT through written communication, phone or email.
VIT Contact Information
Address
Director – UG Admissions,
Vellore Institute of Technology,
Vellore-632014, Tamil Nadu (India)
Phone
0416-2202157, 0416-2202168
Admission Helpline
0416-2202125
Email

[email protected]