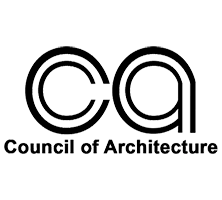 National Aptitude Test in Architecture (NATA) is conducted by Council of Architecture (CoA) for admission to first year of 5 year B.Arch. Degree Course at recognized institutions across India. The test measures mathematical skills, general aptitude, drawing and observation skills, sense of proportion, aesthetic sensitivity and critical thinking ability.
| | |
| --- | --- |
| Exam Name | National Aptitude Test in Architecture |
| Also Known As | NATA |
| Exam Category | Undergraduate |
| Exam Level | National |
| Exam Mode | Online-cum-Paper Based Test |
| Conducted by | Council of Architecture (CoA) |
It is a Online-cum-Paper Based Test of 3 hours duration.
The question paper will consist of 2 parts which will carry a total of 200 marks.
Part A comprises of Multiple Choice Questions (MCQ) of Mathematics & General Aptitude which are to be answered online.
For Part A, each question will have only one correct option and correct response will yield 2 marks. There is no negative marking.
Part B is a paper based test which comprises of 2 Drawing questions of 40 marks each.
For Part B, each answer will be examined by more than one examiner independently and the marks will be averaged. The primary emphasis in scoring the drawing section is on the candidate's drawing, imagination and observation skills.
All the Questions and Instructions will be available in English medium only.
Subject
Number of Questions
Marks
A) Part A (First 90 minutes, Online)
Mathematics (MCQ)
20
40
General Aptitude (MCQ)
40
80
B) Part B (Last 90 minutes, Paper-based)
Drawing
2
80
Candidates may come from the following backgrounds:
10+2 or equivalent examination passed/appearing with Mathematics as one of the subjects.
10+3 Diploma (any stream) passed/appearing recognized by Central/State Govts with Mathematics as one of the subjects of examination.
International Baccalaureate Diploma passed/appearing, after 10 years of Schooling with Mathematics as compulsory subject of examination.
Admission to first year of B.Arch.
Qualified a recognized aptitude test in Architecture (NATA or equivalent) in 2018.
Marks in Qualifying examination
Candidates can come with any of the following credentials:
Secured 50% marks in 10+2 or equivalent examination with Mathematics as one of the subjects.
10+3 Diploma (any stream) recognized by Central/State Govts with 50% aggregate marks with Mathematics.
International Baccalaureate Diploma passed/appearing, after 10 years of Schooling with 50% marks in aggregate and with Mathematics as a compulsory subject of examination.
The official mock test is made available to the candidates appearing for NATA.
Candidates can take the Mock Test to understand the pattern of the computer based test (Part A) and make themselves familiar with the interface.
Mock test is for practice purpose only.
UPDATE: NATA 2018 Official mock test is now available, read more

here

.
Rs. 1800 (Rs. 1500 for SC/ST)
The registration for NATA 2018 will begin on January 16, 2018 January 18, 2018.
UPDATE: NATA 2018 Registrations have started, read more

here

.
The aspiring candidates need to register on NATA portal here.
Candidates need to furnish all the details in the Online Application and upload the required documents.
Required documents include a recent colour photograph, scanned copy of candidate's signature and community certificate (for SC/ST only).
Candidates are then required to pay the Registration Fee via online payment modes.
Candidates are advised to save the confirmation page for future reference.
The candidate is expected to fill up all details correctly and check the preview of the application before submitting it online.
In rare circumstances, if any corrections are to be made, the candidate can send a request to [email protected] via email.
For each Applicant, an Admit Card will be generated indicating the allotted Examination Centre for NATA examination.
Candidates need to download the Admit Card from the NATA website.
A printed copy of the downloaded admit card should be produced at the time of examination along with a photo identity card.
Candidates are advised to retain their admit cards carefully in secured place in undamaged condition till the completion of admission procedure.
UPDATE: NATA 2018 Admit Cards Released, read more

here

.
Test Cities
Test Cities
Agartala
Agra
Ahmedabad
Aizawl
Ajmer
Aligarh
Allahabad
Ambala
Amravati
Amritsar
Anand
Arrah
Asansol
Aurangabad
Balasore
Bareilly
Bengaluru
Berhampur-Ganjam
Bhatinda
Bhilai Nagar
Bhopal
Bhubaneswar
Bikaner
Bilaspur
Bokaro Steel City
Chandigarh
Chennai
Chirala
Coimbatore
Cuttack
Darbhanga
Dehradun
Delhi
Dhanbad
Dhenkanal
Dibrugarh
Ernakulam
Gandhinagar
Ghaziabad
Gorakhpur
Greater Noida
Gulbarga
Guntur
Gurgaon
Gurugram
Guwahati
Gwalior
Haldwani
Hamirpur
Hazaribagh
Hisar
Hooghly
Howrah
Hubli
Hyderabad
Indore
Jabalpur
Jaipur
Jalandhar
Jalgaon
Jammu
Jamshedpur
Jhansi
Jodhpur
Jorhat
Kakinada
Kannur
Kanpur
Karimnagar
Karnal
Kohima
Kolhapur
Kolkata
KORAPUT
Kota
Kozhikode
Kurnool
Kurukshetra
Lucknow
Ludhiana
Madurai
Mangalore
Meerut
Mehsana
Mohali
Moradabad
Mumbai
Muzaffarnagar
Muzaffarpur
Mysore
Nagpur
Nanded
Nashik
Navi Mumbai
Nellore
New Delhi
Noida
Panaji
Patiala
Patna
Port Blair
Puducherry
Pune
Raipur
Rajahmundry
Rajkot
Ranchi
Roorkee
Rourkela
Sagar
Salem
Samba
Sambalpur
Satna
Shillong
Shimoga
Sikar
Silchar
Siliguri
Surat
Tezpur
Thrissur
Tiruchirappalli
Tirunelveli
Tirupathi
Trivandrum
Udaipur
Udupi
Ujjain
Vadodara
Varanasi
Vijayawada
Visakhapatnam
Vizianagaram
Warangal
Abroad
Abroad
Those opting for Dubai as their first choice of Exam city need to fill up two more choices mandatorily.
The candidates choosing exam centre in Dubai as per their first choice, shall be liable to pay an additional fee of INR 8000 per candidate during the application process.
Dubai cannot be chosen as second or third choice of exam city.
The response sheet of each candidate for Part A will be uploaded on NATA website along with subject wise mark(s) secured.
Candidates can review their answer sheet and challenge it (if any).
No review will be available for the drawing test (Part B).
In order to qualify NATA, a candidate must satisfy following conditons:
At least 25% must be secured in MCQ portion (30 out of 120)
At least 25% must be secured in Drawing portion (20 out of 80)
Overall qualifying marks (out of 200) would be based on post-exam statistics and at the discretion of the Council.
The result will be declared on June 1, 2018 on the NATA website.
It will be available as:
Marks obtained out of 200 and in each component
Pass/Fail
Candidates must bring the following things to the exam hall:
Downloaded Admit Card of NATA – 2018
Proof of Identity – Aadhar / Passport / Driving License / Voter ID / e-Aadhar
Pen, pencils, eraser, colour pencils (Not water/oil colour or crayon).
Note: Instruments of any kind including scale are not permitted.
| | |
| --- | --- |
| Details | Date |
| Start of online registrations | January 16, 2018 January 18, 2018 |
| End of registrations | March 2, 2018 March 30, 2018 (3 PM) |
| Publication of Admit Card | April 2, 2018 April 16, 2018 |
| NATA examination | April 29, 2018 |
| Publication of results | June 1, 2018 |