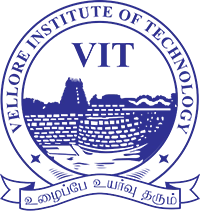 VELLORE INSTITUTE OF TECHNOLOGY (CHENNAI CAMPUS)
Vellore Institute of Technology (Chennai Campus), Vandalur – Kelambakkam Road, Chennai, Tamil Nadu – 600127
Also known as VIT Chennai, VIT University (Chennai Campus) and Vellore Institute of Technology (Chennai Campus).
CONNECTIVITY (How To Reach)
Nearest Airport: Chennai International Airport
Distance from Airport: 30 km
Next Nearest Railway Station: Chennai Central Junction
Distance from Railway Station: 42km
There is no separate ranking for extension centres. The ranking of VIT Vellore is the combined ranking for all the campuses.
Information currently unavailable.
CUTOFF RANKS (OPENING & CLOSING RANKS)
Information currently unavailable.
Group – A:
Civil Engineering, Electrical and Electronics Engineering, Fashion Technology
Group – B: Computer Science and Engineering, Computer Science and Engineering with Specialization in Artificial Intelligence and Machine Learning, Computer Science and Engineering with Specialization in Cyber-Physical Systems, Electronics and Communication Engineering, Electronics and Computer Engineering, Mechanical Engineering
| | |
| --- | --- |
| Particulars | Amount |
| Caution Money (One Time, Refundable) | ₹3,000 |
| Tuition Fee (per Annum) | ₹173000 (Group A), ₹195000 (Group B) |
| Total | ₹176000 (Group A), ₹198000 (Group B) |
Hostel Charges:
| | |
| --- | --- |
| Particulars | Amount |
| Double Bedded (AC) | ₹94700 |
| Double Bedded (Non-AC) | ₹60060 |
| Three Bedded (AC) | ₹90850 |
| Three Bedded (Non-AC) | ₹55650 |
| Four Bedded (AC) | ₹85900 |
| Four Bedded (Non-AC) | ₹50925 |
| Six Bedded (AC) | ₹78200 |
| Six Bedded (Non-AC) | ₹47250 |
Mess Charges:
| | |
| --- | --- |
| Mess Type | Amount |
| Veg | ₹48000 |
| Non Veg | ₹53500 |
| Special | ₹59000 |
| | |
| --- | --- |
| Performance | Scholarship |
| Toppers of each State Board and Central Board | 100% Tuition fee waiver for all the four years. |
| VITEEE rank holders of 1 to 50 | 75% Tuition fee waiver for all the four years. |
| VITEEE rank holders of 51 to 100 | 50% Tuition fee waiver for all the four years. |
| VITEEE rank holders of 101 to 1000 | 25% Tuition fee waiver for all the four years. |