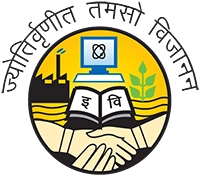 UNIVERSITY SCHOOL OF INFORMATION, COMMUNICATION & TECHNOLOGY, DELHI
University School of Information, Communication & Technology, Guru Gobind Singh Indraprastha University, Sector-16C, Dwarka, New Delhi – 110078
Also known as USIT Delhi, University School of Information Technology, University School of Information & Communication Technology and University School of Engineering and Technology.
CONNECTIVITY (How To Reach)
Airport
Railway Station
Metro
Nearest Airport: Indira Gandhi International Airport, Delhi
Distance from Airport: 14km
Nearest Railway Station: New Delhi Railway Station
Distance from Railway Station: 28.3km
Nearest Metro Station: Dwarka Sector 14
From there, catch an e-rickshaw to the institute.
By NIRF in 2019 : 73
By NIRF in 2018 : 85
By NIRF in 2017 : 74
One needs to take the IPU-CET JEE Main Paper-1 exam.
One also needs to secure at least 55% marks in Physics, Chemistry and Mathematics in Class XII provided the candidate has passed in each subject separately. Candidate must additionally have passed English as a subject of study in the qualifying examination.
Admissions are done on the basis of rank in IPU-CET JEE Main through GGSIPU Counselling.
| | |
| --- | --- |
| Particulars | Amount |
| Caution Money (One Time, Refundable) | ₹5,000 |
| One Time Fees | ₹1,000 |
| Tuition Fee (per Annum) | ₹52,000 |
| Other Fees (per Annum) | ₹12,000 |
| Total | ₹70,000 |
Rs. 12 lakhs per annum offered to 1 student by Ion Trading
Rs. 7 lakhs per annum offered to 1 student by Zillious
Rs. 6.5 lakhs per annum offered to 3 students by Azcom
Rs. 6 lakhs per annum offered to 2 students by Opera Solutions
Rs. 5 lakhs per annum offered to 1 student by Causecode Technologies
2017
2017
| | |
| --- | --- |
| Company | No. of Offers |
| Axtria | 6 |
| AZCOM | 4 |
| Compro | 1 |
| Eninov | 1 |
| EY India | 10 |
| Hitachi | 1 |
| Indiamart | 1 |
| MediaTek | 2 |
| Nagarro | 3 |
| Samsung | 3 |
| TCS | 39 |
| TCS(D) | 1 |
| Wipro | 4 |
| Yamaha Motors | 1 |
| Zillious | 1 |
| | |
| --- | --- |
| Company | CTC (in LPA) |
| Axtria | 6.80 |
| AZCOM | 6.50 |
| Compro | 5.30 |
| Eninov | 3.50 |
| EY India | 4.90 |
| Hitachi | 5.50 |
| Indiamart | 3.40 |
| MediaTek | 6.70 |
| Nagarro | 4.00 |
| Samsung | 8.88 |
| TCS | 3.33 |
| TCS(D) | 6.00 |
| Wipro | 3.00 |
| Yamaha Motors | 3.30 |
| Zillious | 7.00 |
2016
2016
| | |
| --- | --- |
| Company | No. of offers |
| Adobe | 5 |
| Aricent | 45 |
| AVL | 1 |
| Compro | 6 |
| Nagarro | 1 |
| Octro | 6 |
| Opera Solutions | 3 |
| Reval | 2 |
| Samsung | 3 |
| TCS | 79 |
| Vinsol | 4 |
| Wipro | 36 |
| YAMAHA MOTORS | 3 |
| | |
| --- | --- |
| Company | CTC (in LPA) |
| Adobe | 10.00 |
| Aricent | 3.50 |
| AVL | 3.50 |
| Compro | 5.30 |
| Nagarro | 4.00 |
| Octro | 5.00 |
| Opera Solutions | 6.00 |
| Reval | 4.50 |
| Samsung | 8.22 |
| TCS | 3.33 |
| Vinsol | 5.5 |
| Wipro | 3.25 |
| YAMAHA MOTORS | 3.30 |
2015
2015
| | |
| --- | --- |
| Company | CTC (in LPA) |
| Adobe | 8.50 |
| Hike | 7 to 8 |
| lnteraa | 6.00 |
| AVL | 3.25 |
| Capital IQ | 6.70 |
| Eninov | 3.00 |
| ESSE XLG | 3 to 5 |
| Flipkart | 15.10 |
| INDIAN ARMY for Pre final | (For SSB) |
| Indus Valley Partners(India) | 6.00 |
| Intelligrape | 3.50 |
| M/s Aon Hewwit | 2.80 |
| M/s Azcom Infosolution | 6.50 |
| Nagarro | 4.00 |
| Paytm | 5+ |
| Polestar | 3.00 |
| Practo | 6.47 |
| Snapdeal | 15.25 |
| TCS | 3.25 |
| Techmahindra | 3.07 |
| Times Internet | 3 to 5 |
| Vinsol | 4.00 |
| Zillious | 6.00 |
2014
2014
Microsoft
Adobe
Samsung Research
Adobe
Aeon Hewitt
Blackrock
CMC(For Training)
CSC
Cvent
DRDO(For Training)
High Technology Solutions (For Training)
IBM
Impetus
Indus Valley Partners(India) Pvt. Ltd
Infogain
Infopro World Wide
Inox Apps
Intelligrape
M/S Adobe Systems India Private Limited
Media Agility
Mindtree
Motherson Sumi Infotech and Design Ltd
Nagarro
NetCracker Technology Corp., a subsidiary of NEC Corporation
Newgen
NIIT Limited (For Training )
NISCAIR (For Training)
Nucleus Software
Reval
Safe Net
Samsung India Electronics
Simply Learnt (For Training)
TCS
Texas
ThoroGood
Thoughtworks
Vinsol
Xperia Technology Pvt Ltd. (For Training)