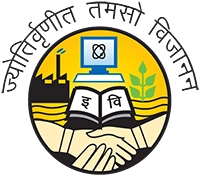 UNIVERSITY SCHOOL OF INFORMATION, COMMUNICATION & TECHNOLOGY, DELHI
| | |
| --- | --- |
| Institute Name | University School of Information, Communication & Technology, Delhi |
| Also Known As | USIT Delhi |
| Institute Type | Government |
| Established | 1999 |
| Location | New Delhi, Delhi |
USICT Delhi: Admission | Ranking | Fees
NEW: NIIT University B.Tech. Admissions 2021 have started, click here to apply.
NOTE: You can Subscribe to exam updates to receive all updates on your mobile for free.
University School of Information, Communication & Technology, Guru Gobind Singh Indraprastha University, Sector-16C, Dwarka, New Delhi – 110078
Also known as USIT Delhi, University School of Information Technology, University School of Information & Communication Technology and University School of Engineering and Technology.
CONNECTIVITY (How To Reach)
Indira Gandhi International Airport, Delhi
21 km
New Delhi Railway Station
30 km
Hazrat Nizamuddin Railway Station
32 km
Anand Vihar Terminal Railway Station
40 km
Body
Category
Rank (Year)
Latest
Previous
National Ranking

NIRF Overall Rankings
101-150 (2020)
95 (2019)
NIRF Engineering Rankings
86 (2020)
73 (2019)

The Week Best Multidisciplinary Universities India
43 (2020)
--
One needs to take the JEE (Main) exam and secure at least 55% marks in Physics, Chemistry and Mathematics in Class XII provided the candidate has passed in each subject separately.
Candidate must additionally have passed English as a subject of study in the qualifying examination.
Admissions are done on the basis of rank in JEE (Main) through GGSIPU Counselling.
| | |
| --- | --- |
| Particulars | Amount |
| Caution Money (One Time, Refundable) | ₹5,000 |
| One Time Fees | ₹1,000 |
| Tuition Fee (per Annum) | ₹52,000 |
| Other Fees (per Annum) | ₹12,000 |
| Total | ₹70,000 |
Rs. 18.00 Lakhs per Annum
| | | |
| --- | --- | --- |
| Company Name | CTC Offered (in LPA) | No. of Offers |
| Amazon (AWS) | 18.00 | 4 |
| Bharti Airtel | 4.68 | 3 |
| Blackstone | 7.50 | 6 |
| Capgemini | 3.80 | 5 |
| C-Vent | 8.05 | 3 |
| C-Vent (SD) | 9.32 | 2 |
| IBM | 4.00 | 1 |
| Infosys | 3.75 | 14 |
| Innovaccer | 8.00 | 1 |
| IVP | 6.80 | 2 |
| JARO | 5.16 | 1 |
| Libsys | 6.00 | 4 |
| Mads Technology | 5.00 | 4 |
| Media Agility | 3.60 | 10 |
| Nagarro (Job Profile A) | 4.00 | 1 |
| Nagarro (Job Profile B) | 4.50 | 3 |
| Nagarro (Job Profile C) | 6.00 | 1 |
| Newgen | 4.25 | 4 |
| RTDS | 9.00 | 3 |
| Sopra Steria | 4.00 | 2 |
| TCS (Digital) | 7.00 | 8 |
| TCS (Ninja) | 3.50 | 35 |
| Thorogood | 11.00 | 1 |
| To The New | 3.75 | 4 |
| Unreal AI | 8.88 | 2 |
2019
Rs. 28.25 Lakhs per Annum
| | | |
| --- | --- | --- |
| Company Name | CTC Offered (in LPA) | No. of Offers |
| Amazon (AWS) | 18.00 | 3 |
| Amazon (SDE) | 28.25 | 2 |
| Azcom | 6.50 | 6 |
| Black Stone | 5.50 | 1 |
| Bravura Solutions | 4.50 | 1 |
| Cognizant | 3.50 | 4 |
| Compro (Talent Grid) | 5.30 | 2 |
| C-Vent | 6.78 | 4 |
| Indiamart (Job Profile A) | 10.00 | 1 |
| Indiamart (Job Profile B) | 6.00 | 1 |
| Infoedge | 5.50 | 1 |
| Infosys | 3.25 – 3.50 | 7 |
| Ion Trading | 12.00 | 2 |
| IVP | 7.40 | 1 |
| Kony | 5.50 | 4 |
| Libsys | 6.00 | 2 |
| Nagarro | 4.00 | 2 |
| Nagarro – Boot Camp (Job Profile A) | 6.00 | 2 |
| Nagarro – Boot Camp (Job Profile B) | 4.00 | 6 |
| Nineleaps | 4.50 | 2 |
| Oodles Technologies | 6.00 | 5 |
| Orange Business Services | 3.90 | 2 |
| Polestar | 3.47 | 1 |
| Posist | 8.50 | 2 |
| S&S | 5.00 | 2 |
| Scry Analytics | 7.00 | 2 |
| TCS | 3.50 | 51 |
| TCS (Digital) | 7.00 | 5 |
| To The New | 3.75 | 4 |
| Vivo | 3.40 | 1 |
| Wipro | 3.50 | 1 |
| Yamaha Motors | 5.00 | 2 |
2018
Rs. 12 lakhs per annum offered to 1 student by Ion Trading
Rs. 7 lakhs per annum offered to 1 student by Zillious
Rs. 6.5 lakhs per annum offered to 3 students by Azcom
Rs. 6 lakhs per annum offered to 2 students by Opera Solutions
Rs. 5 lakhs per annum offered to 1 student by Causecode Technologies
2017
| | |
| --- | --- |
| Company | No. of Offers |
| Axtria | 6 |
| AZCOM | 4 |
| Compro | 1 |
| Eninov | 1 |
| EY India | 10 |
| Hitachi | 1 |
| Indiamart | 1 |
| MediaTek | 2 |
| Nagarro | 3 |
| Samsung | 3 |
| TCS | 39 |
| TCS(D) | 1 |
| Wipro | 4 |
| Yamaha Motors | 1 |
| Zillious | 1 |
| | |
| --- | --- |
| Company | CTC (in LPA) |
| Axtria | 6.80 |
| AZCOM | 6.50 |
| Compro | 5.30 |
| Eninov | 3.50 |
| EY India | 4.90 |
| Hitachi | 5.50 |
| Indiamart | 3.40 |
| MediaTek | 6.70 |
| Nagarro | 4.00 |
| Samsung | 8.88 |
| TCS | 3.33 |
| TCS(D) | 6.00 |
| Wipro | 3.00 |
| Yamaha Motors | 3.30 |
| Zillious | 7.00 |
2016
| | |
| --- | --- |
| Company | No. of offers |
| Adobe | 5 |
| Aricent | 45 |
| AVL | 1 |
| Compro | 6 |
| Nagarro | 1 |
| Octro | 6 |
| Opera Solutions | 3 |
| Reval | 2 |
| Samsung | 3 |
| TCS | 79 |
| Vinsol | 4 |
| Wipro | 36 |
| YAMAHA MOTORS | 3 |
| | |
| --- | --- |
| Company | CTC (in LPA) |
| Adobe | 10.00 |
| Aricent | 3.50 |
| AVL | 3.50 |
| Compro | 5.30 |
| Nagarro | 4.00 |
| Octro | 5.00 |
| Opera Solutions | 6.00 |
| Reval | 4.50 |
| Samsung | 8.22 |
| TCS | 3.33 |
| Vinsol | 5.5 |
| Wipro | 3.25 |
| YAMAHA MOTORS | 3.30 |