SRI KRISHNA COLLEGE OF ENGINEERING AND TECHNOLOGY, COIMBATORE
Sri Krishna College of Engineering and Technology, BK Pudur, Sugunapuram East, Kuniyamuthur, Coimbatore, Tamil Nadu – 641008
Also known as Sri Krishna College of Engineering and Technology Kuniamuthur, and SKCET Coimbatore.
CONNECTIVITY (How To Reach)
Coimbatore International Airport
19 km
Coimbatore Junction Railway Station
8 km
Body
Category
Rank (Year)
Latest
Previous
National Ranking

NIRF Overall Rankings
101-150 (2022)
151-200 (2021)
NIRF Engineering Rankings
73 (2022)
78 (2021)

ARIIA Private Institution (Private Colleges) Rankings
3 (2021)
2 (2020)

The Week Top Engineering Colleges India
64 (2022)
--

Outlook India's Top Pvt. Engineering Colleges
35 (2022)
39 (2021)

India Today Top Pvt. Engineering Colleges
99 (2022)
84 (2021)
One needs to score at least 45% marks (40% for reserved) in aggregate of Physics, Chemistry and Mathematics in Class XII.
Admissions are done on the basis of normalised aggregate marks in Class XII PCM through TNEA counselling for General Quota (65% seats) and through Institutional counselling for Management Quota (35% seats).
Affiliated to Anna University, Chennai.
CUTOFF RANKS (OPENING & CLOSING RANKS)
Particulars
Amount
Tuition Fees (per Year)
₹50,000 (General Quota – CSBS, AI&DS, iMtech CSE),
₹55,000 (General Quota – Other Branches),
₹1,40,000 (Management Quota – CSBS, AI&DS, iMtech CSE),
₹1,45,000 (Management Quota – Other Branches)
| | |
| --- | --- |
| Particulars | Amount |
| Hostel Charges (per Year) | ₹88,000 (Approx.) |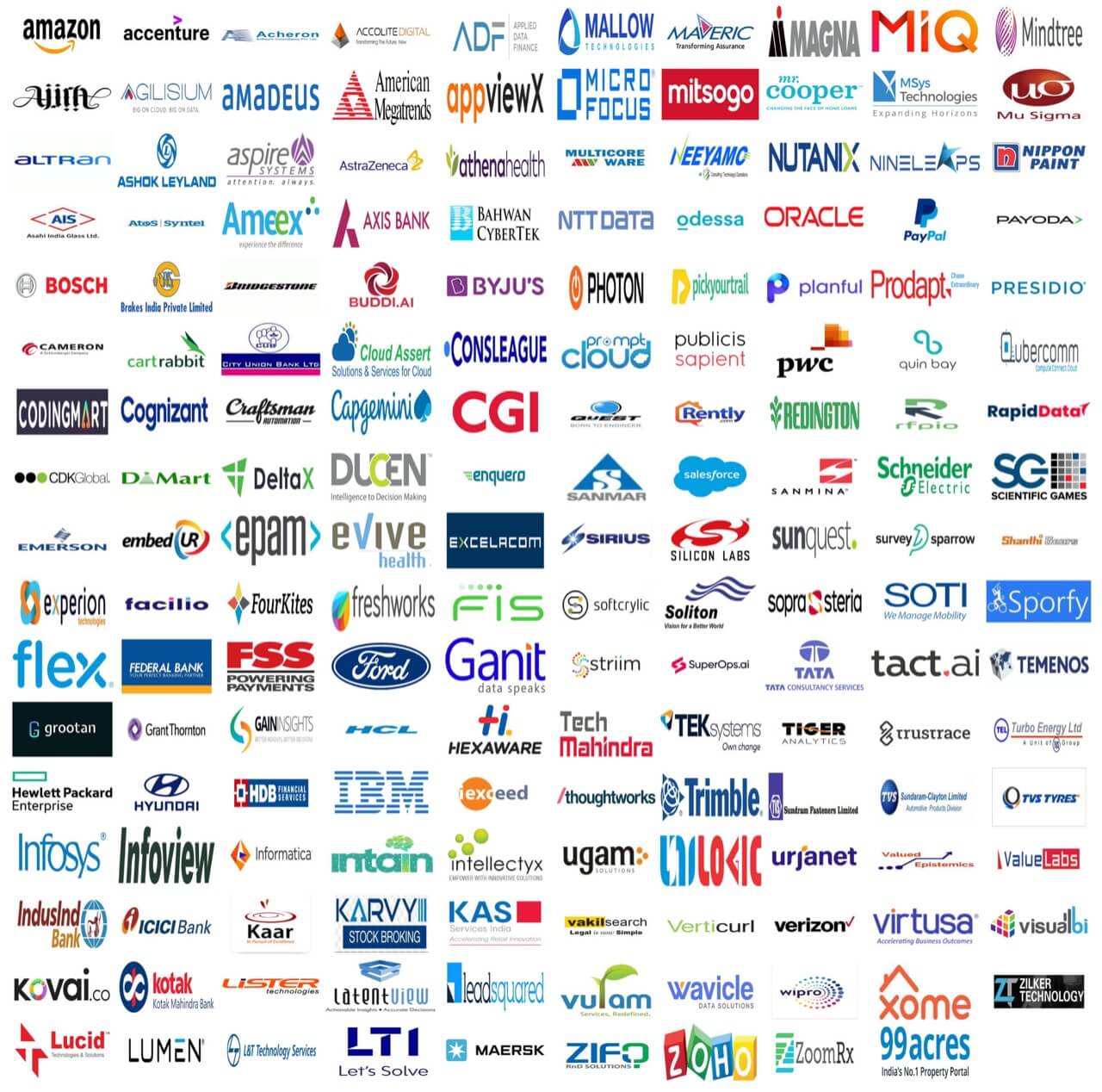 2021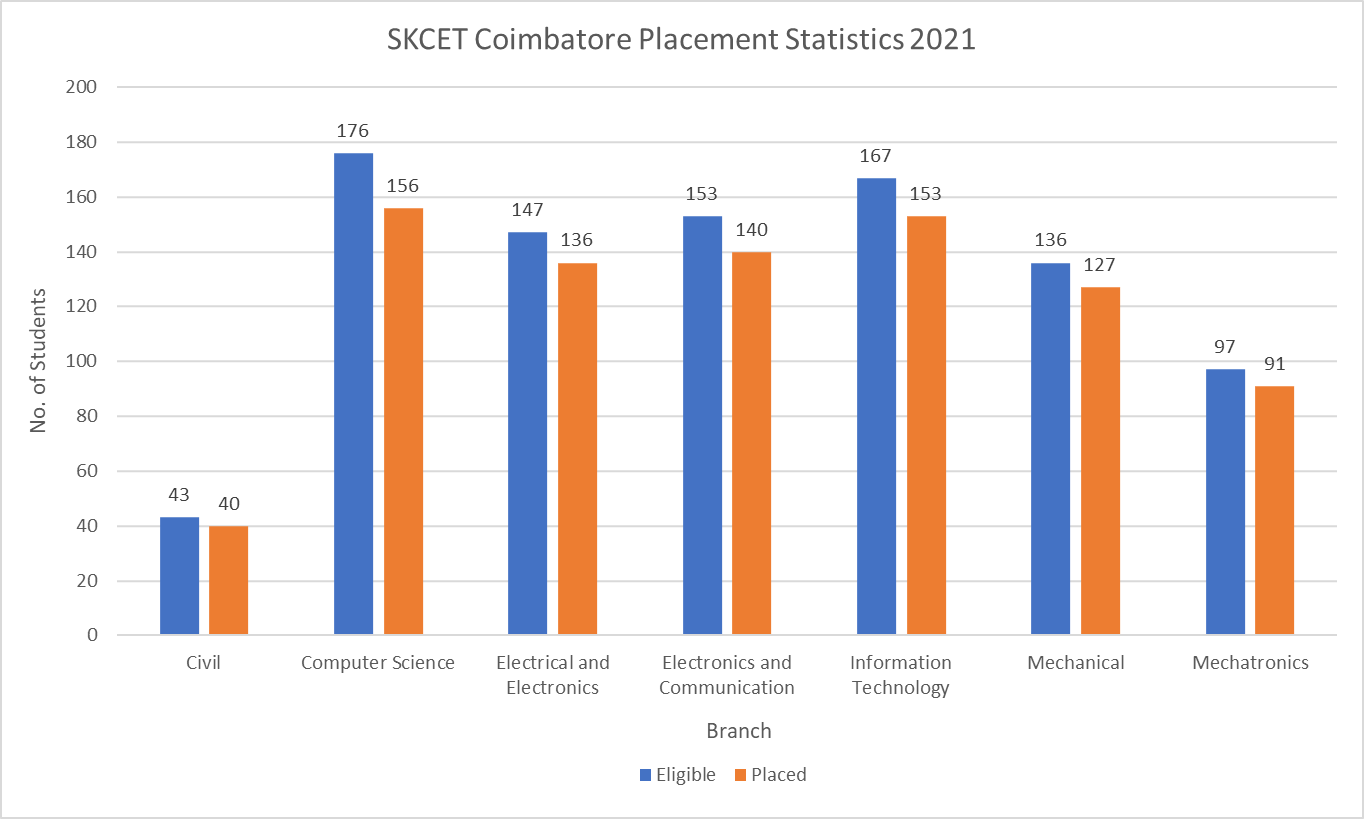 | | |
| --- | --- |
| Branch | Placed (%) |
| Civil Engineering | 93.02% |
| Computer Science and Engineering | 88.64% |
| Electrical and Electronics Engineering | 92.52% |
| Electronics and Communication Engineering | 91.50% |
| Information Technology | 91.62% |
| Mechanical Engineering | 93.38% |
| Mechatronics Engineering | 93.81% |
| Overall | 91.73% |
Highest Package Offered (Branchwise)
| | |
| --- | --- |
| Branch | Max CTC (in LPA) |
| Civil Engineering | 4.50 |
| Computer Science and Engineering | 13.00 |
| Electrical and Electronics Engineering | 13.00 |
| Electronics and Communication Engineering | 11.20 |
| Information Technology | 28.00 |
| Mechanical Engineering | 6.60 |
| Mechatronics Engineering | 6.60 |
| Overall | 28.00 |
Average Package Offered (Branchwise)
| | |
| --- | --- |
| Branch | Avg CTC (in LPA) |
| Civil Engineering | 4.00 |
| Computer Science and Engineering | 5.80 |
| Electrical and Electronics Engineering | 4.50 |
| Electronics and Communication Engineering | 5.50 |
| Information Technology | 5.50 |
| Mechanical Engineering | 4.00 |
| Mechatronics Engineering | 4.50 |
| Overall | 5.00 |
2020
| | |
| --- | --- |
| Branch | Placed (%) |
| Civil Engineering | 85.19% |
| Computer Science and Engineering | 93.88% |
| Electrical and Electronics Engineering | 88.06% |
| Electronics and Communication Engineering | 87.07% |
| Information Technology | 93.62% |
| Mechanical Engineering | 87.40% |
| Mechatronics Engineering | 89.80% |
| Overall | 89.89% |
Highest Package Offered (Branchwise)
| | |
| --- | --- |
| Branch | Max CTC (in LPA) |
| Civil Engineering | 4.50 |
| Computer Science and Engineering | 13.00 |
| Electrical and Electronics Engineering | 7.50 |
| Electronics and Communication Engineering | 28.00 |
| Information Technology | 13.00 |
| Mechanical Engineering | 6.60 |
| Mechatronics Engineering | 6.60 |
| Overall | 28.00 |
Average Package Offered (Branchwise)
| | |
| --- | --- |
| Branch | Avg CTC (in LPA) |
| Civil Engineering | 3.80 |
| Computer Science and Engineering | 5.70 |
| Electrical and Electronics Engineering | 4.50 |
| Electronics and Communication Engineering | 4.75 |
| Information Technology | 5.50 |
| Mechanical Engineering | 3.80 |
| Mechatronics Engineering | 3.80 |
| Overall | 4.50 |