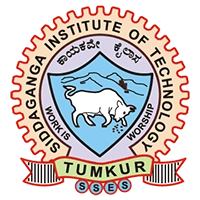 SIDDAGANGA INSTITUTE OF TECHNOLOGY, TUMKUR
Siddaganga Institute of Technology, SIT Campus Main Road, Bengaluru – Honnavar Road, Chandana Complex, Tumakuru, Karnataka – 572103
Also known as SIT Tumkur, SIT Tumakuru and Siddaganga Institute of Technology Tumkur.
CONNECTIVITY (How To Reach)
Nearest Airport:Kempegowda International Airport, Bengaluru
Distance from Airport: 86km
Nearest Railway Station : Tumkur Railway Station
Distance from Railway Station : 3km
By NIRF in 2019 : 79
By NIRF in 2018 : 78
By NIRF in 2017 : 72
Affiliated to Visvesvaraya Technological University, Belagavi.
CUTOFF RANKS (OPENING & CLOSING RANKS)
Particulars
Amount
Tuition Fee
₹53,460 (KCET seat)
₹1,83,600 (COMEDK seat)
College Fees
₹29,095 (Karnataka Candidates)
₹30,595 (Outside Karnataka Candidates)
Information currently unavailable.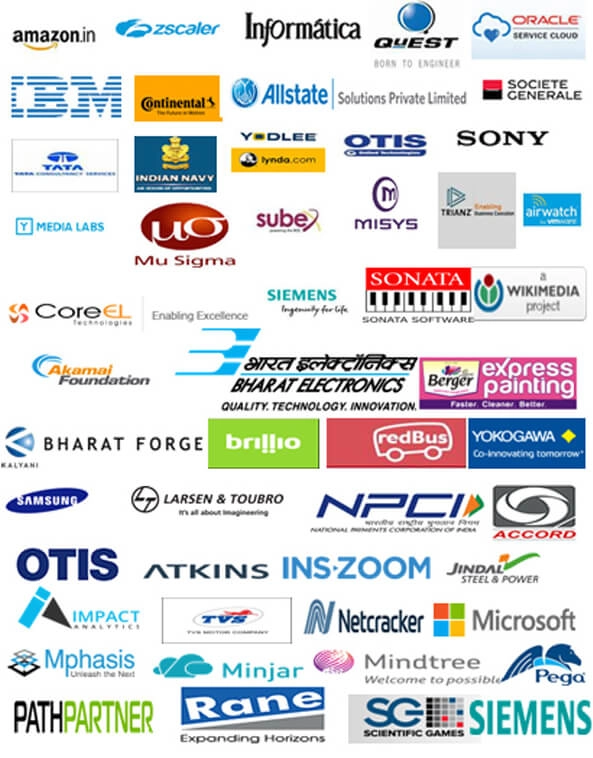 2017
2017
| | |
| --- | --- |
| Company | No. of Offers |
| Accord Software Systems | 3 |
| Akamai Technologies | 3 |
| Allstate India | 5 |
| Amazon India | 5 |
| Atkins Global | 2 |
| Berger Paints | 1 |
| Betsol Technologies | 2 |
| Bharat Electronics | 8 |
| Bharat Forge | 2 |
| Brillio Technologies | 12 |
| Byjus Learning | 8 |
| Cadception | 5 |
| CGI Information Systems | 20 |
| Cipla Limited | 4 |
| Continental Automotive Components I | 3 |
| Coreel Technologies | 1 |
| Customised Technologies | 1 |
| Easi Technologies | 6 |
| Econstruct Design & Build Pvt. Ltd. | 1 |
| Efd Induction Pvt. Ltd. | 9 |
| Ernst And Young | 8 |
| First American (India) | 1 |
| Gill Instruments | 2 |
| Godrej Agrovet Limited | 3 |
| Great West Global Business Services India | 3 |
| Heidelberg Cements Ltd. | 4 |
| IBM Global Services India | 25 |
| Impact Analytics India | 1 |
| Incture Technologies | 5 |
| Informatica | 1 |
| Inszoom | 1 |
| Itsy Bitsy | 4 |
| JP Morgan Chase & Co | 4 |
| L&T Technology Services | 5 |
| Latitude Fintech | 1 |
| Misys Software Solutions (India) | 10 |
| Mphasis Ito Division | 10 |
| Musigma Business Solutions | 10 |
| National Payments Corporation Of India | 4 |
| Netcracker Technology India | 17 |
| Omics International | 14 |
| Oracle Cloud Services | 7 |
| Otis Elevator Company India | 6 |
| Pathpartner Technology Consulting | 1 |
| Praxair India | 3 |
| Quest Global | 9 |
| Richcore Life Sciences | 3 |
| Sap Labs India | 1 |
| Siemens Ltd. | 7 |
| Silverpeak Gblobal | 42 |
| Societe Generale | 14 |
| Sonata Software Ltd. | 2 |
| Sony India Software Centre | 4 |
| Speridian Technologies | 3 |
| Subex Systems | 4 |
| Tata Consultancy Services | 259 |
| Trianz Holdings | 8 |
| TVS Motor | 7 |
| V Drone Agro | 4 |
| Vee Technologies | 6 |
| VIT Infotech | 2 |
| Y Media Labs | 5 |
| Yodlee | 3 |
| Zscaler Softech India | 1 |
2016
2016
| | |
| --- | --- |
| Company | No. of Offers |
| A N Prakash Construction Project Management Consultants | 2 |
| Accord Software Systems | 5 |
| Air Watch Technologies India | 1 |
| Akamai Technologies | 2 |
| Amadeus Software Labs India | 1 |
| Aricent | 79 |
| Avekshaa Technologies | 4 |
| Bharat Electronics | 9 |
| Bharat Forge | 2 |
| Brillio Technologies | 3 |
| Capgemini | 1 |
| Crimsonlogic India | 2 |
| Dell Software Group R & D | 2 |
| Digital Harbor | 1 |
| Ernst And Young | 16 |
| Fireeye Cybersecurity | 1 |
| Fractal Analytics | 3 |
| Gill Instruments | 2 |
| Good Through Software Solutions | 2 |
| Great West Global Business Services India | 4 |
| Incture Technologies | 4 |
| Informatica | 2 |
| Inszoom | 1 |
| Liveon Biolabs | 4 |
| Musigma Business Solutions | 11 |
| Netcracker Technology India | 13 |
| Odessa Technologies | 1 |
| Oracle Cloud Services | 5 |
| Oracle Global Customer Support | 7 |
| Otis Elevator Company India | 4 |
| Pathpartner Technology Consulting | 2 |
| Pega Systems Inc | 7 |
| Quest Global | 5 |
| Redbus In Ibibo Group | 9 |
| Samsung R&D Institute India | 1 |
| SAP Labs India | 3 |
| Sasken Communication Technology | 8 |
| Shriram Groups | 2 |
| Societe Generale | 9 |
| Tata Communication | 7 |
| Tata Consultancy Services | 430 |
| Tata Elxsi (India) | 12 |
| Tecnotree Convergence | 10 |
| Yodlee | 11 |