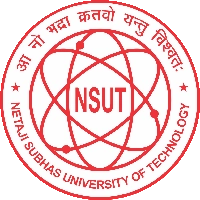 NETAJI SUBHAS UNIVERSITY OF TECHNOLOGY (FORMERLY NETAJI SUBHAS INSTITUTE OF TECHNOLOGY), DELHI
Netaji Subhas University of Technology, Azad Hind Fauj Marg, Sector 3, Dwarka, New Delhi – 110078
Also known as Netaji Subhas Institute of Technology, NSIT Delhi, Delhi Institute of Technology and NSUT Delhi.
CONNECTIVITY (How To Reach)
Indira Gandhi International Airport, Delhi
19 km
New Delhi Railway Station
23 km
Hazrat Nizamuddin Railway Station
30 km
Anand Vihar Terminal Railway Station
38 km
Body
Category
Rank (Year)
Latest
Previous
National Ranking

NIRF Overall Rankings
151-200 (2022)
--
NIRF Engineering Rankings
79 (2022)
88 (2021)
NIRF University Rankings
101-150 (2022)
--

ARIIA Public Institution (State Govt./ Govt. Aided Universities) Rankings
3 (2021)
5 (2020)

The Week Top Engineering Colleges India
16 (2022)
21 (2021)

Outlook India's Top Pvt. Engineering Colleges
125-160 (2022)
--

India Today Top Govt. Engineering Colleges
7 (2022)
8 (2021)
One needs to take the JEE (Main) exam.
One also needs to secure at least 60% marks (55% for OBC-NCL, 55% for Defence, 50% for SC/ST/PwD) in aggregate of Physics, Chemistry and Mathematics in Class XII.
Admissions are done on the basis of rank in JEE (Main) through JAC Delhi Counselling.
CUTOFF RANKS (OPENING & CLOSING RANKS)
| | |
| --- | --- |
| Particulars | Amount |
| Tuition Fee (per Year) | ₹64,250 |
| University Fee (per Year) | ₹80,250 |
| Other Fees (per Year) | ₹61,500 |
| Total | ₹2,06,000 |
Particulars
Amount
One Time Fees
₹4,000
Hostel Seat Rent (per Semester)
₹28,000 (1-Seater Non-AC),
₹26,000 (2-Seater Non-AC),
₹24,500 (3-Seater Non-AC),
₹28,000 (3-Seater AC)
Electricity Charges Advance (per Semester)
₹10,000 (Only for AC rooms)
Mess Advance (per Semester)
₹19,000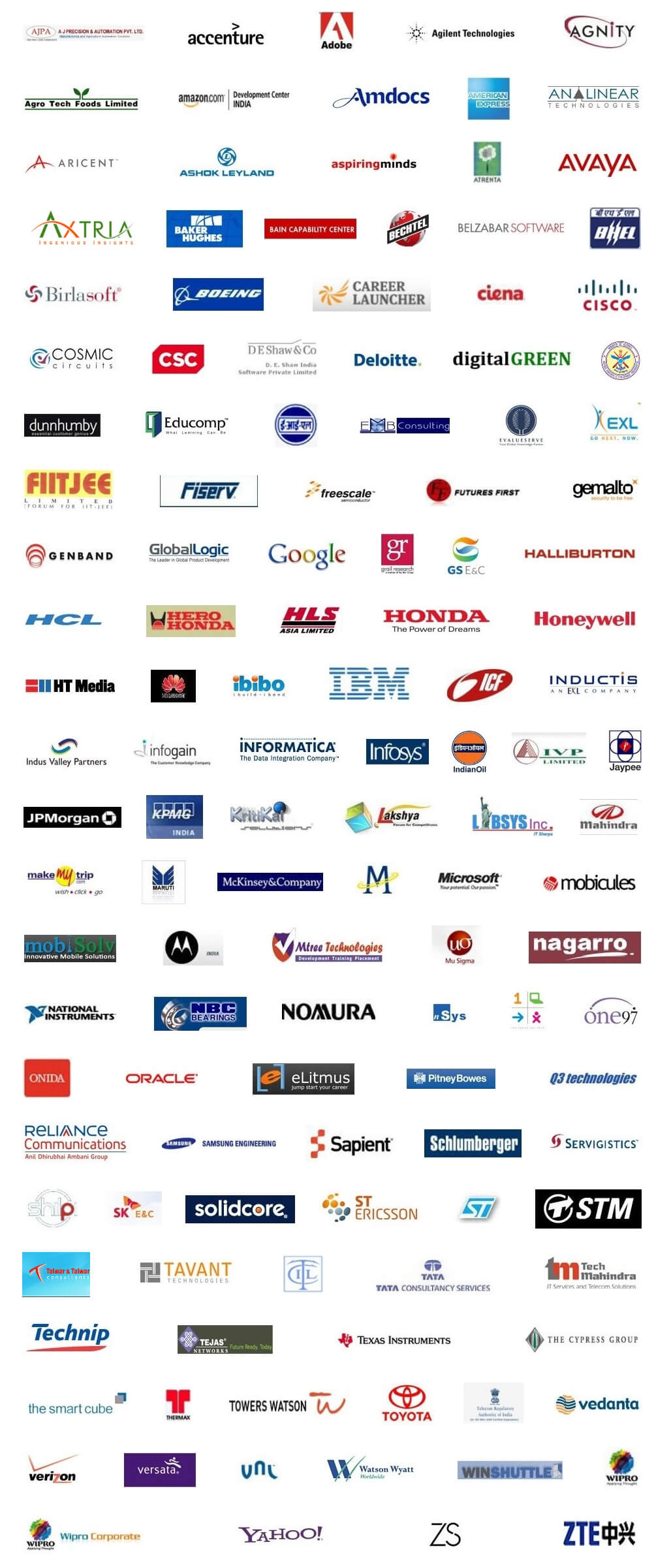 Past Recruiters (Sectorwise)
Facebook
Google
EPIC (US)
Major Software Firms (India)
Adobe
Microsoft
Amazon
Flipkart
Directi
D.E. Shaw
Walmart
Samsung
Cisco
Samsung (Noida)
Open Solutions
Amadeus
Accolite
Nagarro
American Express
Electronic Companies offering Software profiles
Qualcomm
Texas Instruments
InMobi
InterviewStreet
BrowserStack
Groupon
Hike(BSB)
Past Recruiters
91 mobiles
Aakash Institute
Acceletrade
Accenture
Accolite
Adobe
Akosha Tech
Amazon India
Amdocs
AmiTech
Aricent
Arm
Aspiring Minds
Avanti
Axtria
BAIN Capability Center
Barclays
BCG
Bechtel
Belzabar .
Bharti Airtel
Bhavna Software
Bombardier
Boston Con. Group
BPCL
Brother Industries
Buzzyears Inc
C-DOT
Cadence
Cashkaro.com
CenturyLink
CFBI
Channelplay
Cisco Systems
ClearTax
Click Labs
Cocubes
Codenation
Commvault Systems
CouponDunia
Creating Values
CuisineLinks
Cvent India Pvt. Ltd.
Deloitte
DeShaw
Directi
Droom Technology
dunnhumby
Endeavor Careers
Epic
Ernst Young
Evalueserve
Evolphin
EXL Service
Expedia
Exponential
Firstouch
Fiserv
Flipkart
Fractal Analytics
Frankly
Freescale
Fujikura Ltd
Futures First
Gluebomb
Google
GoZoop
Grail Research
GroupOn
hCentive Technology
Hcl Technologies
Healthifyme
Healthkart
Hero MotoCorp
Hike
Housing
IBM
ICF International
IGL
Indus Valley Partners
Infibeam
InfoEdge India Ltd.
Informatica
Infosys Limited
InOpen Technologies
Jabong
JPMC
KPMG
Kritikal Solutions
Kronos
Lares Softech
Lenskart
LexInnova
Libsys
Limeroad
LinkedIn
Lochbridge
Mahindra Comviva
MakeMyTrip
MAQ Software
Maruti Suzuki
Mckinsey
Media Guru
Mentor Graphics
Microsoft
Mobikwik
MoldedBits
Monotype
Mu-Sigma
Muller Martini India
My Smart Price
Mykaarma
Nagarro Software
Nestle India
Newgen Software
Nomura Services India
NowFloats
Nvidia Graphics
Octro
Oracle
Pagalguy
PayTm
Payu India
Polaris
Polestar
PwC
Q3 Technologies
RBS
Recruit Group
Reliance Industries
Reliance Jio
RNF Technologies
Rockstand Digital
Rockwell Automation
Round One
Samsung
SAP Labs
Sapient
Saurashtra Cement Ltd.
Secure Meters
Shopclues
Sigmoid analytics
SIS Prosegur
Snapdeal
Sokrati
SportsWave
Stratbeans Consulting
Success Factors
Sumologic
Sun Route
Tata Consultancy Services
TCIL
Teach For India
teamLab Inc.
Technip
Texas Instruments
The Smart Cube
ThoughtWorks
Towers Watson India
TRAI
Triune Energy
Unicommerce Solutions
United Health Group
VISA
Walmart India
WeMark
Westline Ship Pvt. Ltd.
Whirlpool
Wipro Limited
WizeCommerce
Zostel
ZS Associates
2021
Information currently unavailable.
2020
Rs. 12.00 Lakhs per Annum
2019
Rs. 11.00 Lakhs per Annum
2018
Rs. 11.00 Lakhs per Annum