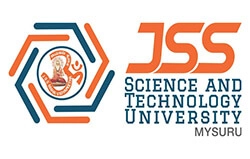 JSS SCIENCE AND TECHNOLOGY UNIVERSITY, MYSORE
Jagadguru Sri Shivarathreeshwara Science and Technology University (Formerly SJCE), JSS TI Campus, Mysuru, Karnataka – 57006
Also known as JSS Science and Technology University Mysuru, Jagadguru Sri Shivarathreeshwara Science and Technology University Mysore, Sri Jayachamarajendra College of Engineering Mysore, SJCE Mysore and JSSTU Mysuru.
CONNECTIVITY (How To Reach)
Nearest Airport:Kempegowda International Airport, Bengaluru
Distance from Airport: 185km
Next Nearest Railway Station : Mysore Railway Station
Distance from Railway Station : 5.2km
By NIRF in 2019 : 120
By NIRF in 2018 : 151-200
By NIRF in 2017 : 101-150
Affiliated to Visvesvaraya Technological University, Belagavi.
CUTOFF RANKS (OPENING & CLOSING RANKS)
Particulars
Amount
Tuition Fee (per Year)
₹19,090 (KCET Aided seat)
₹58,806 (KCET Unaided seat)
₹2,01,960 (COMEDK seat)
Information currently unavailable.
Past Recruiters
3DPLM
ABB
Accenture
Aditi Technologies
AIG
Airwatch
Akamai
Alcatel Nokia
Allgo Embeded
Allstate
Amadeus
Amagi
Amararaja
Amazon
Ambico
Analog Devices
Anglo Eastern
Applied Materials
Arcadis
Aricent
ARM
Arvind Mills
Aryaka Networks
Atkins
Atlas Capco
Avaya
Avenseus
B.L. Kashyap
Bally Technologies
Bharat Electronics Ltd
Billimoria
Birla Tyres
Bosch
Brigade
Brillio Tech
Broadcom
Capco
Capgemini
Century Link
Cisco
Citrix
Commvault
Continental Automotive Components
Core-El
Cortina Systems
Cypress Semiconductor
Dell
Deloitte
Delphi
Desbuild Kris Cooper
EASI
EDS
EMC
Enercon
Environmental Health and Safety Ltd
Ericsson
Ernst And Young
Essilor
Evive Software
Exeter
Fidelity
Flipkart
Galepartners
General Electric
General Motors
Geometric
Global Logic
Goldmansachs
Google
Happiest Minds
Hash Foundries
Head Strong
Hewlett Packard Enterprise
Honeywell
Huawei Technologies
IBM
Incture
Infeneon
Infinera
Informatica
Infosys
Intel
Intuit
ITC
Ittiam
Ixia
Jindal Steel and Power Ltd
Jk Tyres
Jubilant Life Sciences
KEC
Knk Nexgen
Kurlon
Larsen and Toubro Heavy Engineering
Larsen and Toubro Infotech
Larsen and Toubro Technology Services
Larsen and Toubro Construction Ltd
LG Soft
Linkedin
LSI
Mahindra Comviva
Manhattan
Manjushree Technopack
Mantri Developers
Mapal
Mercedes Benz R&D
Microchip
Micropack
Microsoft
Mindtree
Minerals India
Mistral Solutions
Misys
Motorola
Mphasis
Musigma
Myntra
Nagarjuna
National Instruments
Nestaway
Netapp
Netcracker
Nfactorial
Nobel Soft
Nokia
Novell
NTT Data
Nvidia
Obopay
Odessa Technologies
OMPL
Onmobile
Open Stream Tech
Oracle
Orbitz
Page Industries
Pathpartners
Philips
PRDC
Prescient Colours
Prime Soft
Qwest Telecom
Redhat
Reliance Petrochemicals
Renesas Mobile
Samsung R&D
Sandisk
Sankalp Semiconductors
SAP
Sapient
Schneider Electric
Seagate
Shobha Developers
Shoretel
SLK Software
Societe Generale
Softjin
Soma Constructions
Sony
Sprinklr
Steer Engineering
Stup Consultants
Subex
Success Factors
Surewave
Sycone
Symphony
Syngene
Tally Solutions
Tata Consultancy Services
Tata Consulting Engineers Limited
Tata Elxis
TE Connectivity
Tech Mahindra
Techjini
Technotree
Tejas Networks
Tejus Networks
Tek Systems
Thorogood
Thought Works
Titan
Toshibha
Totota
Towell
Toyota
Trainz
Tribi
Triveni
TVS
Unbxd
Unisys
United Rubbers
Utc Aero
Vedanta
Visa
VIT
Vmware
Volvo
Walmart Labs
Wipro
Ymedia Labs
Yokogawa India
2017
Highest Package Offered (Branchwise)
| | |
| --- | --- |
| Branch | Max CTC (in LPA) |
| Civil Engineering | 5.50 |
| Computer Science and Engineering | 26.00 |
| Electronics and Communication Engineering | 22.00 |
| Environmental Engineering | 4.50 |
| Industrial and Production Engineering | 8.50 |
| Information Science and Engineering | 20.00 |
| Mechanical Engineering | 7.50 |
| Polymer Science and Engineering | 5.50 |