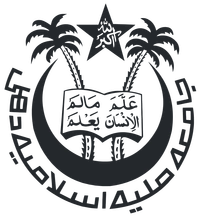 FACULTY OF ENGINEERING AND TECHNOLOGY, JAMIA MILLIA ISLAMIA, DELHI
| | |
| --- | --- |
| Institute Name | Faculty of Engineering and Technology, Jamia Millia Islamia, Delhi |
| Also Known As | JMI Delhi |
| Institute Type | Government |
| Established | 1920 |
| Location | New Delhi, Delhi |
JMI Delhi: Admission | Ranking | Fees
ALERT: Applications for final phase of B.Tech Admissions at Amrita Vishwa Vidyapeetham close on July 5. Ranked 4th best University by NIRF 2020. Click here to apply.
NEW: NIIT University B.Tech. Early Admission round has been extended, click here to apply.
NEW: Chandigarh University Phase-I applications (Maximum Scholarship) for B.Tech Admissions will close on July 29. Click here to apply.
NOTE: You can Subscribe to exam updates to receive all updates on your mobile for free.
Jamia Millia Islamia, Jamia Nagar, Okhla, New Delhi – 110025
Also known as JMI Delhi, JMI FET Delhi and JMIFET Delhi.
CONNECTIVITY (How To Reach)
Indira Gandhi International Airport, Delhi
25 km
Hazrat Nizamuddin Railway Station
6 km
New Delhi Railway Station
14 km
Anand Vihar Terminal Railway Station
18 km
Body
Category
Rank (Year)
Latest
Previous
International Ranking

QS World University Rankings
751-800 (2021)
751-800 (2020)
QS Asia University Rankings
203 (2021)
192 (2020)

THE World University Rankings
601–800 (2021)
601–800 (2020)
THE Asia University Rankings
180 (2021)
192 (2020)
National Ranking

NIRF Overall Rankings
16 (2020)
19 (2019)
NIRF Engineering Rankings
28 (2020)
27 (2019)

ARIIA Public Institution (Central Universities, INIs, CFTIs) Rankings
26-50 (2020)
--

The Week Best Multidisciplinary Universities India
9 (2020)
--
The Week Top Engineering Colleges India
26 (2020)
29 (2019)

Outlook India's Top Multidisciplinary Universities
12 (2020)
--
| | |
| --- | --- |
| Particulars | Amount |
| One Time Fees | ₹1500 |
| Tuition Fee (per Year) | ₹2200 |
| Examination Fee (per Semester) | ₹1000 |
| Other Fees (per Year) | ₹6150 |
| Total | ₹10850 |
| | |
| --- | --- |
| Particulars | Amount |
| Hostel Caution Money (Refundable) | ₹500 |
| Mess Caution Money (Refundable) | ₹2000 |
| Hostel Admission Fees | ₹100 |
| Hostel Fees | ₹4400 |
A & T Engineering
Accenture
Adobe Systems
Anglo Eastern Ship Management
Ank Aha Technologies
Aquagreen Engineering
Byju's
Cummins India
EDF Group
Escorts Group
EXL Services
Genpact
Global Logic
Hindustan Times Digital
HSBC
Indigo
Innovaccer Analytics
Jamna Auto Industries
L & T Construction
Libsys
Mahindra & Mahindra
Mahindra Comviva
Microsoft
Mudra Electronics
NEC Technologies
Newgen Software
Nissan
NPCL
Progility Technologies
Ramboll
RDC Concrete
Samsung R&D
Schneider Electric
Search Precise
Siemens
Simon India
Specialist Engineering Services
Springboard
Stepping Cloud
Tata Communications
Tata Consultancy Services
Tata Consultancy Services (Codevita)
Tata Consultancy Services (Digital)
Tata Projects
Tejas Network
Telecom Regulatory Authority of India
Think Future Technologies
ValueLabs
Wipro Technologies
Zia Semi Conductors
Zillious Technologies
ZS Associates
2019
Rs. 18.00 lakhs per annum offered by Innovaccer Analytics
Rs. 15.60 lakhs per annum offered by Adobe Systems
Rs. 15.00 lakhs per annum offered by Spring Board
Rs. 12.00 lakhs per annum offered by Zia Semi Conductors
Rs. 10.50 lakhs per annum offered by Samsung R&D
| | | |
| --- | --- | --- |
| Company | No. of Offers | CTC Offered (in LPA) |
| Accenture | 3 | 7.50 |
| Anglo Eastern Ship Management | 1 | 10.00 |
| Ank Aha Technologies | 1 | 7.50 |
| Aquagreen Engineering | 4 | 3.00 |
| Byju's | 2 | 10.00 |
| Cummins India | 3 | 5.00 |
| EDF Group | 1 | 5.50 |
| Escorts Group | 3 | 4.63 |
| EXL Services | 6 | 6.00 |
| Genpact | 6 | 4.00 |
| Hindustan Times Digital | 1 | 9.00 |
| HSBC Technology | 11 | 7.00 |
| Innovaccer Analytics | 3 | 18.00 |
| Jamna Auto Industries | 1 | 3.00 |
| L & T Construction | 3 | 6.26 |
| Mahindra & Mahindra | 3 | 6.50 |
| Mahindra Comviva | 12 | 6.63 |
| Newgen Software | 9 | 6.25 |
| Progility Technologies | 2 | 4.00 |
| Ramboll | 1 | 4.50 |
| RDC Concrete | 2 | 3.50 |
| Samsung R&D | 3 | 10.50 |
| Schneider Electric | 1 | 4.75 |
| Search Precise | 2 | 4.00 |
| Siemens | 3 | 5.00 |
| Simon India | 3 | 4.00 |
| Specialist Engineering Services | 2 | 4.80 |
| Springboard | 2 | 15.00 |
| Stepping Cloud | 1 | 3.75 |
| Tata Communications | 3 | 10.00 |
| Tata Consultancy Services | 61 | 3.60 |
| Tata Consultancy Services (Digital) | 9 | 7.20 |
| Tata Projects | 3 | 4.50 |
| Telecom Regulatory Authority of India | 1 | 6.00 |
| Think Future Technologies | 2 | 5.00 |
| ValueLabs | 4 | 7.00 |
| Wipro Technologies | 18 | 3.50 |
| Zia Semiconductor | 6 | 12.00 |
| ZS Associates | 4 | 5.50 |
2018
Rs. 35.00 lakhs per annum offered by Microsoft
Rs. 12.00 lakhs per annum offered by Zia Semi Conductors
Rs. 12.00 lakhs per annum offered by HSBC
Rs. 11.00 lakhs per annum offered by Adobe Systems
Rs. 10.00 lakhs per annum offered by Anglo Eastern Ship Management
A & T Engineering
Adobe Systems
Anglo Eastern Ship Management
Cummins India
EXL Services
Global Logic
HSBC
Indigo
L & T Construction
Libsys
Mahindra Comviva
Microsoft
Mudra Electronics
NEC Technologies
Newgen
Nissan
NPCL
Samsung R & D
Siemens Limited
Tata Consultancy Services (Codevita)
Tata Consultancy Services
Tejas Network
Think Future Technologies
Wipro Technologies
Zia Semi Conductors
Zillious Technologies
2017
ABB Limited
Adobe India
Amazon
HSBC
Jabong
L&T
Mahindra and Mahindra
Samsung R&D
Siemens
TCIL
TCS
2016
Anglo Eastern Ship Management
BIS Research
Blue Gape
Capita IQ
Evision Techno Serve
Global Logic
Hero Moto Corps Limited
HSBC
Info Edge India Limited
L&T Construction
L&T Hydrocarbon
Libsys
Mroads
NEC Technologies
Newgen Software
Opera Solutions
PayU
Siemens Limited
SRF Limited
Super Gas
TCS
Tolexo
Trident India
Unisys Limited
Wipro Limited
Zillious Solutions