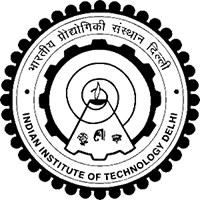 INDIAN INSTITUTE OF TECHNOLOGY, DELHI
Indian Institute of Technology, Hauz Khas, New Delhi, Delhi – 110016
Also known as IIT Delhi and IITD.
CONNECTIVITY (How To Reach)
Indira Gandhi International Airport, Delhi
17 km
Hazrat Nizamuddin Railway Station
11 km
New Delhi Railway Station
13.5 km
Anand Vihar Terminal Railway Station
24 km
Body
Category
Rank (Year)
Latest
Previous
International Ranking

QS World University Rankings
197 (2024)
174 (2023)
QS World University Rankings - Engineering & Technology
48 (2023)
72 (2022)
QS Asia University Rankings
46 (2023)
45 (2022)

THE World University Rankings
401–500 (2020)
--
THE Asia University Rankings
67 (2020)
--

Academic Ranking of World Universities
601-700 (2023)
701-800 (2022)
National Ranking

NIRF Overall Rankings
3 (2023)
4 (2022)
NIRF Engineering Rankings
2 (2023)
2 (2022)
NIRF Research Rankings
3 (2023)
3 (2022)

NIRF Innovation Rankings
4 (2023)
--
ARIIA Public Institution (Central Universities, INIs, CFTIs) Rankings
3 (2021)
3 (2020)

The Week Best Technical Universities India
2 (2023)
2 (2021)
The Week Top Engineering Colleges India
1 (2023)
1 (2022)

Outlook India's Top Technical Universities
2 (2020)
--
Outlook India's Top Govt. Technical Universities
4 (2023)
4 (2022)
Outlook India's Top Govt. Engineering Colleges
2 (2023)
2 (2022)

India Today Top Engineering Colleges
1 (2023)
--
India Today Top Govt. Engineering Colleges
1 (2022)
1 (2021)
CUTOFF RANKS (OPENING & CLOSING RANKS)
| | |
| --- | --- |
| Particulars | Amount |
| Caution Money (One Time, Refundable) | ₹10,000 |
| One Time Fees | ₹10,500 |
| Tuition Fee (per Semester) | ₹1,00,000 |
| Other fees (per Semester) | ₹7,100 |
| Annual Fees | ₹500 |
| Total | ₹1,28,100 |
| | |
| --- | --- |
| Particulars | Amount |
| Caution Money (One Time, Refundable) | ₹15,000 |
| One Time Fees | ₹7,000 |
| Hostel Seat Rent (per Semester) | ₹13,250 |
| Mess Charges (per Semester) | ₹38,580 |
| Total | ₹73,830 |
100% Tuition Fee waiver for SC/ST/PH students.
Full remission of the Tuition Fee for General and OBC students whose family income is less than Rs.1 lakh per annum.
Remission of 2/3rd of the Tuition Fee for General and OBC students whose family income is between Rs.1 lakh to Rs.5 lakh per annum.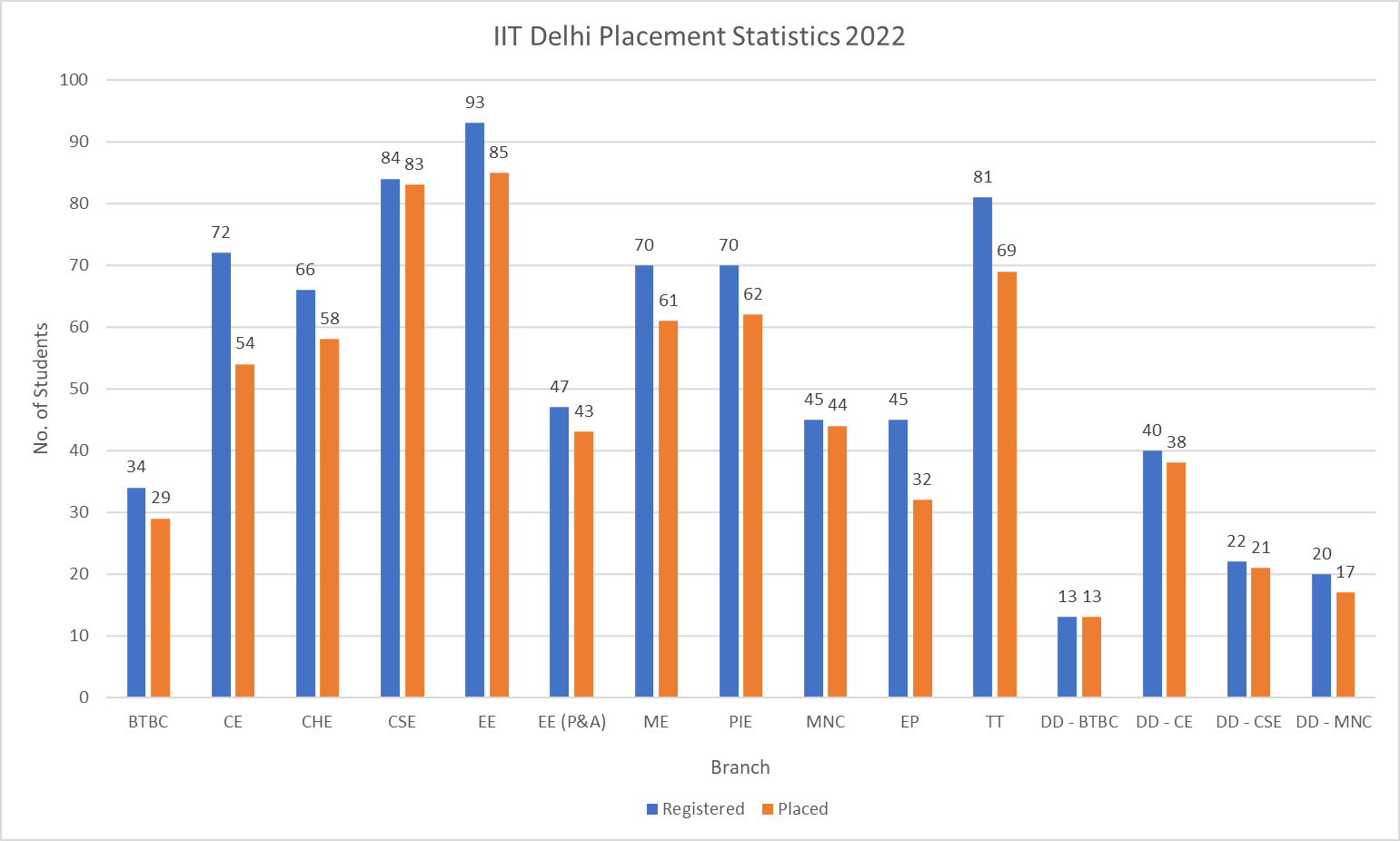 Branch name
Placed (%)
4-Year B.E./B.Tech. Course
Biotechnology and Biochemical Engineering
85.29%
Civil Engineering
75.00%
Chemical Engineering
87.88%
Computer Science and Engineering
98.81%
Electrical Engineering
91.40%
Electrical Engineering (Power and Automation)
91.49%
Mechanical Engineering
87.14%
Production and Industrial Engineering
88.57%
Mathematics and Computing
97.78%
Engineering Physics
71.11%
Textile Technology
85.19%
Overall B.Tech.
87.69%
5-Year B.Tech + M.Tech. (Dual Degree) Course
Biochemical Engineering and Biotechnology
100.00%
Chemical Engineering
95.00%
Computer Science and Engineering
95.45%
Mathematics and Computing
85.00%
Overall Dual Degree
93.68%
Median Package Offered (Coursewise)
Domestic Placements
Amount (in LPA)
B.Tech. Median Gross Salary
18.00
B.Tech. Median CTC
20.50
Dual Degree Median Gross Salary
16.90
Dual Degree Median CTC
20.00
International Placements
Amount (in USD)
B.Tech. Median Gross Salary
56.86K
B.Tech. Median CTC
64.76K
Dual Degree Median Gross Salary
85.69K
Dual Degree Median CTC
125.00K
Average Package Offered (Coursewise)
Domestic Placements
Amount (in LPA)
B.Tech. Average Gross Salary
22.70
B.Tech. Average CTC
27.30
Dual Degree Average Gross Salary
26.30
Dual Degree Average CTC
29.50
International Placements
Amount (in USD)
B.Tech. Average Gross Salary
71.89K
B.Tech. Average CTC
97.95K
Dual Degree Average Gross Salary
71.69K
Dual Degree Average CTC
108.14K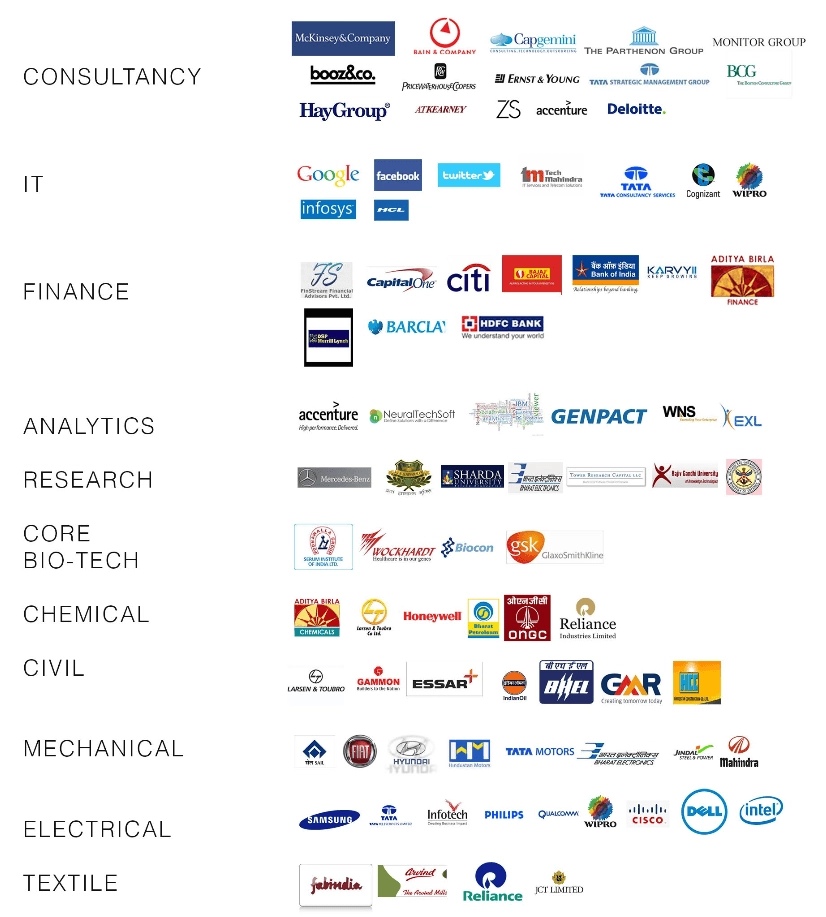 Past Recruiters
A.T. Kearney
Aarti Industries
Aasaanjobs
ABB India
Accenture
ADCPL
Aditya Birla Group
Adobe Systems
Advance India Projects
Agnikul cosmos
Alethe Labs India
Allon Block
Alpha Alternatives
AlphaGrep
Alphonso
Amazon Development Centre India
American Express India
Amplus Energy Solutions
Amway India Enterprises
Analog Devices India
Angara ECommerce
ANI Technologies
Appdynamics
Apple
Applied Materials
Appy Pie LLP
Arpwood Capital
Arvind
ATC LABS
audio Technologies & Codec
Auroville Investment Management
Axis Bank
Axtria India
Ayesa India
AYM Syntex
BAIN & COMPANY
Bain and Company
Bajaj Auto
BARC India
Barclays
Bertelsmann India Investments
Bharti Airtel
Bidgely Technologies
BlackRock
Blue Star
Boeing India
Bosch
Britannia Industries
BTS
Burger Singh
Capgemini Technology Services India
Capital One
Caterpillar India
Cavisson Systems Inc
CBS Techno
C-DOT
Center for Development of Advanced Computing
Central Research Laboratory, BEL
CGI Information Systems And Management Consultants
CHILD HEALTHIMPRINTS
Circle of Life
CISCO Systems
CITI Bank
Citi Corp & Services India
CL Educate
Claym Media
Claymotion Media
Coal India
Codenation
Cognizant Technology Solutions
Cohesity Storage Solutions India
Cookpad
CPA Global Support Services
Cubastion Consulting
Cumulus Systems
Cypress Semiconductor Technology India
Da Vinci Derivatives
Daikin
DE Shaw
Decision Point
Dell
DellEMC
Deloitte Touche Tohmatsu India LLP
Delta Electronics India
Deutsche Bank
DirectI
Dr.Reddy's Laboratories
Droom
Eaton
Edfora Infotech
Edgeverve
Elegant Marine Services
Elgi Equipment
Elucidata
Emflux Motors
Enphase energy
Envestnet Yodlee
Ernst And Young India
Espressif
Essex Lake Group
Estee Advisors
Evalueserve
Exit 10 Marketing
Exl Analytics
EXL Services
ExxonMobil
EY- Parthenon
Facebook
FCS
FinMechanics India Private
Fitso
Flipkart
Flipkart.com
Flow Traders
Flyhomes
Flytxt Mobile Solutions
FN MathLogic Consulting Services
Foghorn Systems
Fractal Analytics
Fujikura Japan
Futures First Info Services
Gartner
Gateway Institute Of Engineering & Technology, Sonipat
GE Digital
General Electric
Genpect
Geobrugg India
GIANTVIEW
Glaxo Smithkline
Global Analytics
Goldman Sachs Services India
Google
GPS TECHNOLOGIES
Graviton Research Capital LLP
Grindwell Norton Saint-Gobain Group
Grofers
Grubox: My Phygital Cafe
GSK Consumer India
GWYNNIE BEE INDIA
Handzap Software
Harness
Hatch Associates India
Havells Innovation Center
HCL Technologies
HDFC Life's Corporate
Hero Motocorp
Hilabs
Hitachi Consulting Software services
Hitachi Vantara
Honda
Honda R&D
Honda R&D, Tokyo
Honeywell Technology Solutions
HPCL-Mittal Energy
HSBC Technologies India
Huawei Technologies
HUL
i3 Consulting
IBM India
IBM Research Labs
ICF
ICICI Bank
IHS MARKIT
IMS Consulting Group
iNautix Technologies India
Incedo
Indeed India Operations
Indiamart Intermesh
Indian Oil Corporation
Indian Space Research Organisation
Indxx Capital Management
Infineon Technologies India
Infinite Civil Solutions
Infosys
Innoplexus Consulting Services
Intas Pharmaceuticals
Intel Technologies India
Intercontinetal Consultants & Technocrats
interviewbit
IQVIA
ISGEC HEAVY ENGINEERING
ISIC
ITC
J.P. Morgan
Jaguar Land Rover India
JAIN CORD INDUSTRIES
JK TECHNOSOFT
John Deere India
John Deere Technology Center India
Johnson Matthey
JPMorgan Chase
JSW Group
Kepler Cannon
KIET
Kinapse – A Syneos Health Company
KPMG Global Delivery Center
L & T Construction
L&W CONSTRUCTION
L.E.K. CONSULTING
Landmark Group
Lenskart.com
LG CNS
LinkedIn
LOYALTEXTILE MILLS
LTI
Madura Fashion and Lifestyle
Maharishi Markandeshwar University
Mahindra & Mahindra
MakeMyTrip
Manikaran Analytics
Marvell India
Marvell Technology Group
Mastercard India Services
MathWorks India
MBB Labs
MediaTek Banglore
Meerut Institute of Engineering & Technology
Mercari Japan
Mercedes-Benz Research and Development India Pvt
Mettl
Microsoft India
Microsoft, Redmond
Mindtree
Miraj Group
Myelin Innovation
NAGARRO SOFTWARE
NATIONAL COUNCIL FOR CEMENT AND BUILDING MATERIALS
NetApp
Next Education India
NoBroker Technologies
Nomura Research Institute Consulting and Solutions India
Nutanix
NVIDIA
Nykaa
Oceaneering International Services
Ola
OnePlus
Open Futures
Oracle Financial Services Software
ORACLE INDIA
Oracle US
Oski Technology
OYO Rooms
Pandit Deendayal Petroleum University
Parthenon
PayU Payments
Pentair Water India
Pidilite Industries
Piramal Foundation
Plivo Communications
Plutus Research
Polyplex
Praxis Global Alliance
Premier logic
Procter & Gamble
PropertyPistol Realty
PTC Software India
PWC
Quadeye Securities
Qualcomm
Quantile Analytics
QuantOne Technologies
Rakuten
RateGain Travel Technologies
RBS
Reliance Industries
Reliance Jio Infocom
Renault Nissan Technology & Business Centre India
Renew Power
Rishabh Instruments
Rivigo Services
Robert Bosch Engineering and Business Solutions
Rocket Fuel
Roposo
Royal Bank of Scotland
RSA Actuarial Services
Rubrik
RxLogix Corporation
Saavn Media
Sahajanand Medical technology
Sales force
Samsung R&D Bangalore
Samsung R&D Institute India, Noida
Samsung R&D Institute-Delhi
Samsung Semiconductor India R&D Center- Bangalore
Samsung, South Korea
SASMIRA
Schlumberger Asia Services
Schneider Electric India
Scrumdo Llc
Scry Analytics India
Self-reliant Initiatives through Joint Action
Shadowfax Technologies
Shapoorji Pallonji And Company
Shimizu Corporation India
Shreeyash College of Engineering and Technology
Siemens
SKAPS Industries
Societe Generale Global Solution Centre
Solar energy corporation of India
Sprinklr India
Squarepoint Capital
SRF
Standard Chartered
Stellium
Sterlite
Sterlite Power
Subros
Swiggy
Tata Capital Financial Services
Tata Consultancy Services
Tata Industries
Tata Motors
TATA Projects
Tata Steel
Tavant Technologies
TBK
TCS
Technopak
Tejas Networks
Telstra
Tesco Technology, Bengaluru
Texas Instruments
The Boston Consulting Group
THERMO FISHER SCIENTIFIC
Thesqua.re
Times Internet
Toppr
Tower Research Capital India
Transorg Analytics
Transorg Solutions
Trexquant Investments LP
Trident
TSMC
Uber India Systems
Udaan
UFlex
UHURU CORPORATION
UL ELECTRODEVICES
Unique Identification Authority Of India
United Lex
UrbanClap
Vardhman Textiles
varroc
Vedanta
Vignan's University
Virohan Corp
Virtusa
Visa
Viz Experts India
VMock India Private
Vodafone
Voltaire Capital
Walmart Labs
Welspun Group
Welspun India
Willis Towers Watson
Wipro
Wipro Consumer Care & Lighting
Wipro Enterprises
Wolters Kluwer India
Works Applications Co
WorldQuant India Research Private
WRIG NANOSYSTEMS
Xerox Research Center India
Xion Multiventures
Yahoo Japan
Zen Linen International
ZILLIOUS
Zinnov Management Consulting
Zomato Media
Zuti Engineering Solutions
2021
Information currently unavailable.
2020
| | |
| --- | --- |
| Course | Placed (%) |
| B.Tech. | 91.70% |
| Dual Degree | 94.50% |
Goldman Sachs
Intel India
Microsoft
Microsoft (USA)
Qualcomm
SquarePoint Capital (Singapore)
Uber (USA)
2019
Intel India
Microsoft Redmond (US)
Samsung (South Korea)
SquarePoint Capital (Singapore)