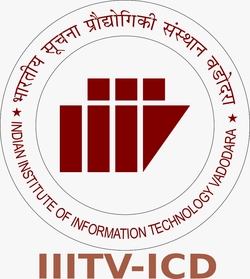 INDIAN INSTITUTE OF INFORMATION TECHNOLOGY, VADODARA – INTERNATIONAL CAMPUS DIU
Indian Institute of Information Technology Vadodara – International Campus Diu (IIITV-ICD), Education Hub, Kevdi, Diu – 362520
Also known as IIIT Vadodara – International Campus Diu, IIIT Vadodara Diu Campus, IIITVICD and IIITV-ICD Diu.
CONNECTIVITY (How To Reach)
Delvada Railway Station
15 km
Somnath Railway Station
77 km
Veraval Junction Railway Station
82.5 km
New Institute, Not ranked yet.
CUTOFF RANKS (OPENING & CLOSING RANKS)
Particulars
Amount
Caution Money (One Time, Refundable)
₹15,000
One Time Fees
₹5,100
Tuition Fee (per Semester)
₹77,000
Hostel Charges (per Semester)
₹22,000
Other Fees (per Semester)
₹5,750
Annual Fees
₹120
Mess Advance (per Semester)
₹18,300
Total
₹1,43,270
Note: For Academic year 2020-21, the Tuition Fee has been reduced. It'll increase to ₹95,000 from 2nd year onwards.
First batch to pass out in 2024. Placements of IIIT Vadodara Gandhinagar campus can be checked here.