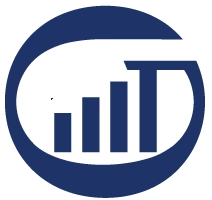 INDIAN INSTITUTE OF INFORMATION TECHNOLOGY, GUWAHATI
Indian Institute of Information Technology, Bongara, Guwahati, Assam – 781015
Also known as IIIT Guwahati and IIITG.
CONNECTIVITY (How To Reach)
Nearest Airport: Lokpriya Gopinath Bordoloi International Airport, Guwahati
Distance from Airport: 6km
Nearest Railway Station: Guwahati Railway Station
Distance from Railway Station: 26km
One needs to take the JEE (Main) exam and either secure at least 75% marks (65% for SC/ST/PwD) in Class XII or be within the category-wise top 20 percentile in his/her respective Class XII board examination.
Admissions are done on the basis of rank in JEE (Main) through JoSAA Counselling and CSAB Special Round.
| | |
| --- | --- |
| Particulars | Amount |
| Caution Money (One Time, Refundable) | ₹5,000 |
| Tuition Fee (per Semester) | ₹1,00,000 |
| Other Fees (per Semester) | ₹12,500 |
| Total | ₹1,17,500 |
| | |
| --- | --- |
| Particulars | Amount |
| Hostel Seat Rent (per Semester) | ₹12,500 |
| Mess Advance (per Month) | ₹4,000 |
Average Package Offered (Branchwise)
| | |
| --- | --- |
| Branch | Avg CTC (in LPA) |
| Computer Science and Engineering | 11.70 |
| Electronics and Communication Engineering | 5.19 |
| Overall | 9.60 |
Highest Package Offered (Branchwise)
| | |
| --- | --- |
| Branch | Max CTC (in LPA) |
| Computer Science and Engineering | 56.00 |
| Electronics and Communication Engineering | 7.00 |
| Overall | 56.00 |
Adapt Ideation
AlgomaMills
Antares
Aptude
Cerelabs
Cohesity
Datakalp
Distill
EdgeTensor
Guavus
HumbleSchool
IBM
Infotrust
Nagarro
Nayan
StatWig
TCS
TechJect
ThoughtWorks
Vassar
Wipro
2018
Average Package Offered (Branchwise)
| | |
| --- | --- |
| Branch | Avg CTC (in LPA) |
| Computer Science and Engineering | 6.70 |
| Electronics and Communication Engineering | 6.56 |
| Overall | 6.68 |
Highest Package Offered (Branchwise)
| | |
| --- | --- |
| Branch | Max CTC (in LPA) |
| Computer Science and Engineering | 17.00 |
| Electronics and Communication Engineering | 15.00 |
| Overall | 17.00 |
Accubits Technologies
Bizongo
Capital Via
Chatterbox Technologies
Cohesity
CoinDelta
Cracku
Dimension NXG
Fractal Analytics
Inkriti
Leadsquared
Microsoft
Mojo Networks
Neural.care
Open Futures
Robert Bosch RTC
SAMM
TCS
TechJect
Techvariable
Tectards
Tejas Networks
Tetcos
UpGrad
Wipro
Zaloni
2017
Amazon
Directi
FR Technology
IBM Global services
Mettl
Nagarro
Smartprix
TCS
Zaloni