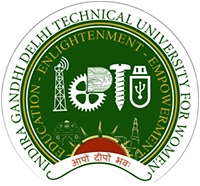 INDIRA GANDHI DELHI TECHNICAL UNIVERSITY FOR WOMEN, DELHI
Indira Gandhi Delhi Technical University for Women, Kashmere Gate, New Delhi – 110006
Also known as Indira Gandhi Institute of Technology (IGIT Delhi) and IGDTUW Delhi.
CONNECTIVITY (How To Reach)
Airport
Railway Station
Metro
Nearest Airport: Indira Gandhi International Airport, Delhi
Distance from Airport: 23km
Nearest Railway Station: New Delhi Railway Station
Distance from Railway Station: 8km
Next Nearest Railway Station: Hazrat Nizamuddin Railway Station
Distance from Railway Station: 11km
Nearest Metro Station : Kashmere Gate Metro Station
Take the exit Gate 7 from the Kashmere Gate metro station and follow the path.
One needs to take the JEE (Main) exam.
One also needs to secure at least 60% marks (55% for OBC-NCL, 55% for Defence, 50% for SC/ST/PwD) in aggregate of Physics, Chemistry and Mathematics in Class XII.
Admissions are done on the basis of rank in JEE (Main) through JAC Delhi Counselling.
| | |
| --- | --- |
| Particulars | Amount |
| Caution Money (One Time, Refundable) | ₹5,000 |
| One Time Fees | ₹2,000 |
| Tuition Fee (per Annum) | ₹60,500 |
| Other Fees (per Annum) | ₹27,500 |
| Total | ₹95,000 |
| | |
| --- | --- |
| Particulars | Amount |
| Caution Money (One Time, Refundable) | ₹5,000 |
| One Time Fees | ₹2,000 |
| Tuition Fee (per Annum) | ₹64,000 |
| Other Fees (per Annum) | ₹40,000 |
| Total | ₹1,11,000 |
| | |
| --- | --- |
| Particulars | Amount |
| Hostel Caution Money (One Time, Refundable) | ₹10,000 |
| Hostel Fees (per Annum) | ₹29,000 |
| Other Fees (per Annum) | ₹4,400 |
| Mess Charges (per Semester) | ₹20,000 |
Rs. 39.50 Lakhs per Annum
Accenture
American Express
Ather Energy
Cisco
DELL
Deutsche Bank
Expedia
Exxon Mobil
Fluor Daniel
GE
Goldman Sachs
Honda Cars
Intuit
Macquarie Eaton
Maruti Suzuki
Microsoft
Nestle
NetApp
Salesforce
Siemens
Synopsis
TCS
Tata Motors
Uber
Walmart Labs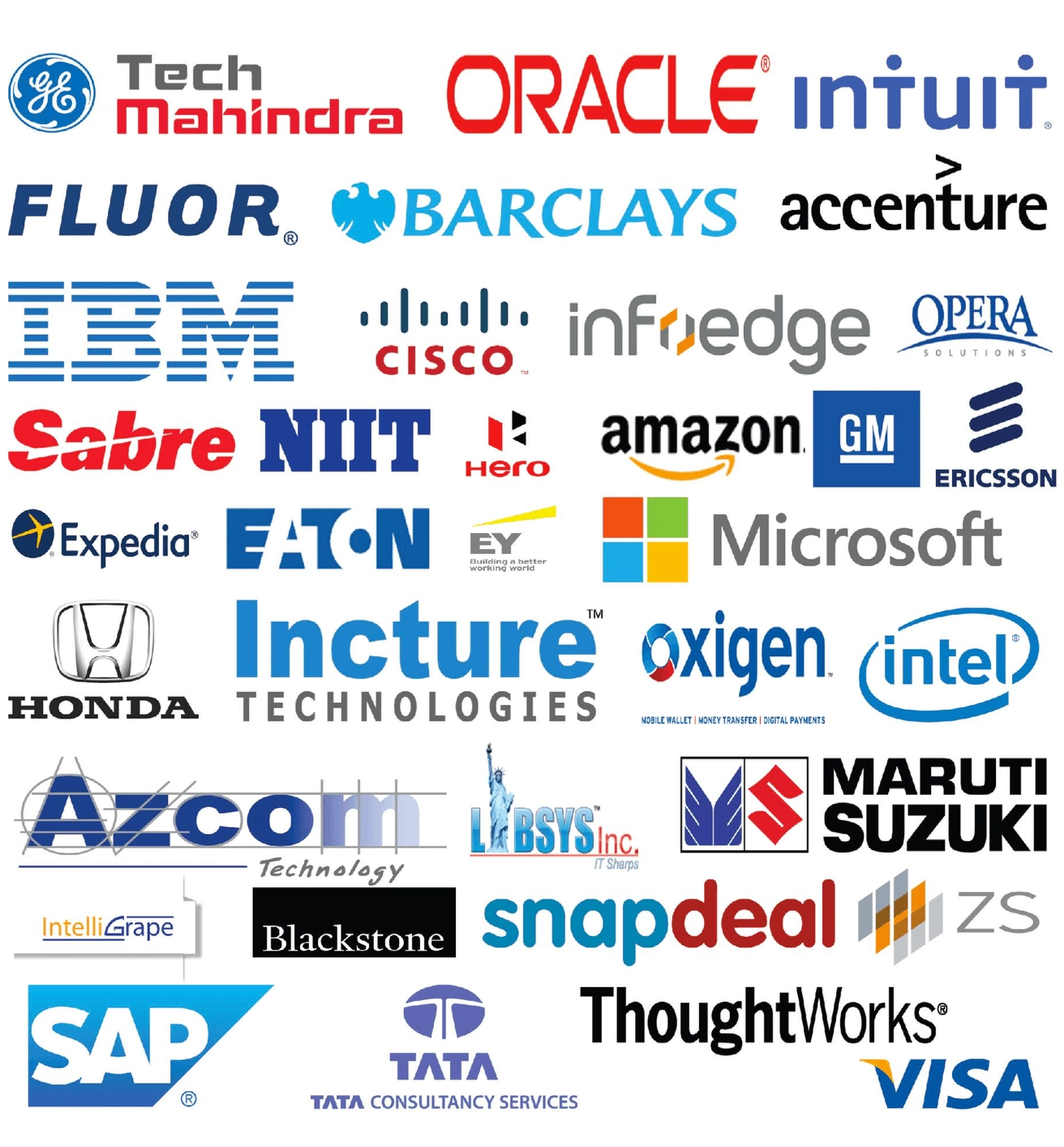 2018
| | |
| --- | --- |
| Company | No. of Offers |
| Accenture | 51 |
| Adobe | 2 |
| Amazon | 9 |
| Anand Automotive | 4 |
| Azcom Technology | 7 |
| Blackstone | 5 |
| Cisco | 9 |
| Coding Blocks | 1 |
| Dell | 11 |
| Deutsche Bank | 3 |
| Eaton | 16 |
| Expedia | 9 |
| ExxonMobil | 2 |
| Fluor Daniel | 11 |
| GE Digital | 9 |
| GE Edison | 3 |
| General Motors | 5 |
| Hero MotoCorp | 1 |
| Honda | 4 |
| HSBC | 5 |
| Hughes Communication | 1 |
| HUL | 4 |
| InfoEdge | 3 |
| Intuit | 7 |
| ION Trading | 7 |
| LIBSYS | 1 |
| Macquarie | 6 |
| Mahindra and Mahindra | 1 |
| Maruti Suzuki | 3 |
| Microsoft IDC | 8 |
| Nestle | 1 |
| NIIT Technologies | 1 |
| Oracle | 14 |
| Orange Business Services | 3 |
| Saint-Gobain | 4 |
| SAP Labs | 5 |
| Siemens | 2 |
| SUEZ Water Technologies & Solutions | 1 |
| Tata Communications | 5 |
| Tata Motors | 15 |
| TATA Power | 3 |
| TCS | 52 |
| Thoughtworks | 3 |
| Zillious | 1 |
| Zopper | 2 |
2017
| | |
| --- | --- |
| Range of CTC (in LPA) | Percentage of Offers |
| Above 15 | 10.00% |
| Between 10 to 15 | 11.00% |
| Between 5 to 10 | 48.00% |
| Less than 5 | 31.00% |
Accenture
Adobe
Amazon
Amazon (Non Tech)
Anand Group
ARM
Axtria
Azcom
Blackstone
BlueJay Finlease Ltd.
Cisco
Coviam
Denso
Dr Reddy
Eaton
Ernst and Young
Expedia
FICO
GE Aviation
General Motors
GreyOrange
HoneyWell
HUL
Intel
Intuit
Keysight Technologies
LeadSquared
Libsys
Mahindra and Mahindra
Microsoft GD
Mobiquel
Nestle
NetApp
NIIT Technologies
Opera Solutions
Oracle
Qualcomm
Sabre
SAP Labs
ShopClues
TAL Manufacturing
Tata Motors
TCS
ThoughtWorks
TrueChip
VISA
Yamaha
2016
Adobe
Amazon
Cisco
Expedia
Intel
Intuit
Microsoft GD
Microsoft IT
Oxigen
Snapdeal
Visa
Azcom
Barclays
Fluor Daniel
GE
GE Aviations
General Motors
Honda (RnD)
Honda Motors
Infoedge
Libsys
Maruti Suzuki
NIIT
Opera Solutions
Oracle
Oracle (Cloud and Infrastructure)
Sabre
SAP Labs
Tech Mahindra
Thoughtworks
ZS Associates
CTC Offered: Less than 5 LPA
Accenture
Blackstone
Bosch
Eaton
Ericsson
Ernst and Young
G4S
Hero Motorcorps
IBM
Incture
Intelligrape
Sun Core Micro Systems
TCS
2015
| | |
| --- | --- |
| Company Name | Students Selected |
| Accenture India | 39 |
| Amazon India Ltd. | 1 |
| Aricent India | 38 |
| Azcom Infosolutions | 5 |
| CISCO India | 6 |
| EATON Corporation | 5 |
| Ericsson India | 21 |
| Fluor Daniel Ltd. | 30 |
| General Motors | 6 |
| Honeywell India | 2 |
| IBM India | 31 |
| Infoedge Ltd. (Naukri.com) | 1 |
| Mahindra & Mahindra Ltd. | 1 |
| Maruti Suzuki Ltd. | 1 |
| McKinsey Digital Labs | 1 |
| Microsoft IT | 10 |
| Sabre Holdings | 2 |
| SAP Labs | 8 |
| Tata Consultancy Services | 159 |
| Tech Mahindra Ltd. | 2 |
| Thoughtworks | 2 |
| TVS Motors | 3 |
| Yamaha Motor Solutions Ltd. | 3 |
| | |
| --- | --- |
| Company Name | CTC (in Lacs) |
| Accenture India | 3.4 |
| Amazon India Ltd. | 30,000 per month |
| Aricent India | 3.5 |
| Azcom Infosolutions | 6 |
| CISCO India | 11 |
| EATON Corporation | 4.9 |
| Ericsson India | 3.5 |
| Fluor Daniel Ltd. | 5.5 |
| General Motors | 5 |
| Honeywell India | 5 |
| IBM India | 3.5 |
| Infoedge Ltd. (Naukri.com) | 5 |
| Mahindra & Mahindra Ltd. | 5.5 |
| Maruti Suzuki Ltd. | 5.5 |
| McKinsey Digital Labs | 11.5 |
| Microsoft IT | 11 |
| Sabre Holdings | 7 |
| SAP Labs | 8.5 |
| Tata Consultancy Services | 3.18 |
| Tech Mahindra Ltd. | 3.0 |
| Thoughtworks | 6 |
| TVS Motors | 4.5 |
| Yamaha Motor Solutions Ltd. | 3.2 |
Adobe
Aricent
Cisco
Cognizant
Fluor Daniel Oracle
GE Global Research
General Motors
Hindustan Unilever
IBM India
Mahindra & Mahindra
Maruti Suzuki
Microsoft
Qualcomm
Samsung
SAP Labs
Tata Consultancy Services
Yamaha Motors