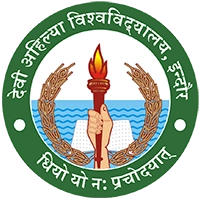 INSTITUTE OF ENGINEERING AND TECHNOLOGY DEVI AHILYA VISHAWVIDYALAYA, INDORE
Institute of Engineering and Technology Devi Ahilya Vishawvidyalaya, Khandwa Road, Devi Ahilya Vishwavidyalaya, Indore, Madhya Pradesh – 452017
Also known as Institute of Engineering and Technology Devi Ahilya Vishawvidyalaya, IET-DAVV Indore, Institute of Engineering and Technology DAVV Indore and IET DAVV Indore.
CONNECTIVITY (How To Reach)
Nearest Airport: Devi Ahilya Bai Holkar Airport, Indore
Distance from Airport: 14km
Nearest Railway Station: Indore Junction
Distance from Railway Station: 6.2km
By Edu Rand in 2015 : 276-300
One needs to take the JEE (Main) exam.
Admissions are done on the basis of rank in JEE Main through DTE MP Counselling.
Particulars
Amount
1st Semester Fees
₹50,211 (Boys),
₹49,833 (Girls)
2nd Semester Fees
₹32,000 (Boys),
₹32,000 (Girls)
Particulars
Amount
Hostel Fee (per Semester)
₹22,500
Note: Mess Charges extra.
Rs. 19 Lakhs per Annum offered by VMware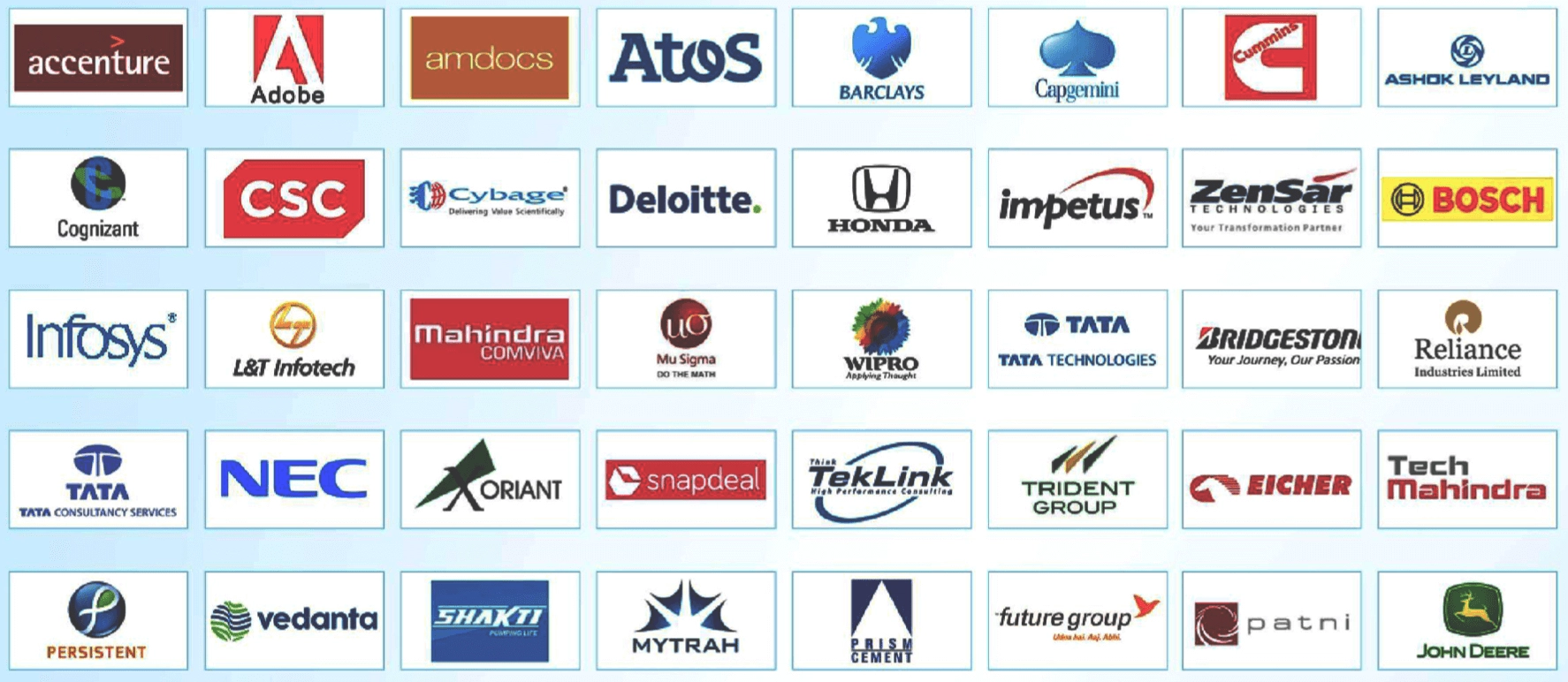 2017
Information currently unavailable.
2016
| | |
| --- | --- |
| Company | No. of Offers |
| Accenture | 78 |
| Adobe | 3 |
| Amdocs | 3 |
| Cognam | 3 |
| Cognizant | 2 |
| Cognizant | 48 |
| Confederation Of Indian Industry | 1 |
| CSC | 8 |
| Cybage | 5 |
| Deloitte | 12 |
| Ecopro Environmental Services | 1 |
| Energy Audit Services, Faridabad | 1 |
| Forbes Marshall | 1 |
| Genesis Technology | 1 |
| Grasim Industries Limited | 1 |
| Honda Cars | 6 |
| Impetus | 1 |
| Infogain | 1 |
| Infosys | 62 |
| L & T Infotech | 3 |
| Mahindra Comviva | 12 |
| Mu-Sigma | 17 |
| Mytrah Energy | 2 |
| Persistent | 1 |
| Persistent | 1 |
| Prism Cement | 3 |
| Security Weaver | 2 |
| Shri Vaishnav Vidypeeth Vishwavidyalay Indore | 1 |
| Tata Technologies | 2 |
| TCS | 45 |
| Trident | 10 |
| Ujaas Energy Limited | 1 |
| Wipro | 42 |
| Wipro Eco Energy | 1 |
| | |
| --- | --- |
| Company | CTC (in LPA) |
| Accenture | 3.5 |
| Adobe | 8 |
| Amdocs | 3.5 |
| Cognam | 3.5 |
| Cognizant | 3.5 |
| Cognizant | 3.5 |
| Confederation Of Indian Industry | 4.2 |
| CSC | 5 |
| Cybage | 6 |
| Deloitte | 4 |
| Ecopro Environmental Services | 1.2 |
| Energy Audit Services, Faridabad | 5.5 |
| Forbes Marshall | 2.64 |
| Genesis Technology | 3.5 |
| Grasim Industries Limited | 3.5 |
| Honda Cars | 8 |
| Impetus | 3.5 |
| Infogain | 3.5 |
| Infosys | 3.5 |
| L & T Infotech | 3.5 |
| Mahindra Comviva | 3 |
| Mu-Sigma | 7 |
| Mytrah Energy | 3.5 |
| Persistent | 3.5 |
| Persistent | 3.5 |
| Prism Cement | 3.5 |
| Security Weaver | 3.5 |
| Shri Vaishnav Vidypeeth Vishwavidyalay Indore | 2.6 |
| Tata Technologies | 6 |
| TCS | 3.5 |
| Trident | 6 |
| Ujaas Energy Limited | 4 |
| Wipro | 3.5 |
| Wipro Eco Energy | 3.5 |
2015
| | |
| --- | --- |
| Company | No. of Offers |
| Adobe | 1 |
| Amdocs | 4 |
| Atos | 5 |
| Barclays | 3 |
| Borm Bruckmeier Infotech | 1 |
| Bureau Of Energy Efficiency, New Delhi | 1 |
| Capgemini | 17 |
| Carpe | 4 |
| Cognam | 2 |
| Cognizant | 95 |
| Cognum | 1 |
| Confederation Of Indian Industry, Chandigarh | 2 |
| Csc | 14 |
| Cybage | 5 |
| Deloitte | 14 |
| Diaspark | 1 |
| Ecofav ,Indore | 1 |
| Energy Efficiency Services Limited,New Delhi | 1 |
| General Carbon | 1 |
| Genesis Technology | 1 |
| Honda Cars | 5 |
| India Post , Indore | 1 |
| Indian Railway | 1 |
| Infogain | 1 |
| Infogain | 3 |
| Infosys | 77 |
| Jindal Steel Works | 10 |
| Kamal Cogent Energy Pvt. Ltd. Jaipur | 1 |
| Lead Consultycy & Engineering Services India Pvt. Ltd.Bangalore | 1 |
| Mahindra Comviva | 8 |
| Ministry Of Enviornment,Forest And Limate Change, New Delhi | 1 |
| Mu-Sigma | 14 |
| National Solar Energy Center,Gurgaon | 1 |
| Persistent | 2 |
| Prism Cement | 2 |
| Shakti Pumps, Pithampur Indore | 1 |
| Snapdeal | 3 |
| Tata Technologies | 9 |
| Tek Link | 1 |
| Teklink | 1 |
| Vedanta | 7 |
| Wipro | 62 |
| Xoriant | 4 |
| | |
| --- | --- |
| Company | CTC (in LPA) |
| Adobe | 8 |
| Amdocs | 3.5 |
| Atos | 5 |
| Barclays | 8 |
| Borm Bruckmeier Infotech | 3.5 |
| Bureau Of Energy Efficiency, New Delhi | 4.2 |
| Capgemini | 3.5 |
| Carpe | 3.5 |
| Cognam | 3.5 |
| Cognizant | 3.5 |
| Cognum | 3.5 |
| Confederation Of Indian Industry, Chandigarh | 4.8 |
| Csc | 3.5 |
| Cybage | 8 |
| Deloitte | 3.5 |
| Diaspark | 3.5 |
| Ecofav ,Indore | 3.24 |
| Energy Efficiency Services Limited,New Delhi | 2.5 |
| General Carbon | 1.5 |
| Genesis Technology | 3.5 |
| Honda Cars | 8 |
| India Post , Indore | 3.5 |
| Indian Railway | 6 |
| Infogain | 3.5 |
| Infogain | 3.5 |
| Infosys | 3.5 |
| Jindal Steel Works | 3.5 |
| Kamal Cogent Energy Pvt. Ltd. Jaipur | 3.2 |
| Lead Consultycy & Engineering Services India Pvt. Ltd.Bangalore | 2.5 |
| Mahindra Comviva | 3.5 |
| Ministry Of Enviornment,Forest And Limate Change, New Delhi | 7.2 |
| Mu-Sigma | 7 |
| National Solar Energy Center,Gurgaon | 4.2 |
| Persistent | 6 |
| Prism Cement | 3.5 |
| Shakti Pumps, Pithampur Indore | 5 |
| Snapdeal | 8 |
| Tata Technologies | 6 |
| Tek Link | 3.5 |
| Teklink | 3.5 |
| Vedanta | 3.5 |
| Wipro | 3.5 |
| Xoriant | 3.5 |