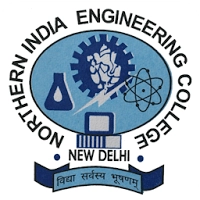 DR. AKHILESH DAS GUPTA INSTITUTE OF TECHNOLOGY AND MANAGEMENT, DELHI
| | |
| --- | --- |
| Institute Name | Dr. Akhilesh Das Gupta Institute of Technology and Management, Delhi |
| Also Known As | NIEC Delhi |
| Institute Type | Private |
| Established | 2003 |
| Location | New Delhi, Delhi |
ADGITM Delhi: Admission | Ranking | Fees
NEW: Applications for Phase I of B.Tech Admissions at Amrita Vishwa Vidyapeetham close on April 15. Ranked 4th best University by NIRF 2020. Click here to apply.
NEW: Last Date for Shiv Nadar University B.Tech. Admissions 2021 extended to April 25. Click here to apply.
NOTE: You can Subscribe to exam updates to receive all updates on your mobile for free.
Dr. Akhilesh Das Gupta Institute of Technology and Management (formerly Northern India Engineering College), FC-26, Shastri Park, New Delhi – 110053
Also known as ADGITM Delhi, Northern India Engineering College and NIEC Delhi.
CONNECTIVITY (How To Reach)
Indira Gandhi International Airport, Delhi
28 km
New Delhi Railway Station
10 km
Anand Vihar Terminal Railway Station
11 km
Hazrat Nizamuddin Railway Station
13.5 km
Information currently unavailable.
One needs to take the JEE (Main) exam and secure at least 55% marks in Physics, Chemistry and Mathematics in Class XII provided the candidate has passed in each subject separately.
Candidate must additionally have passed English as a subject of study in the qualifying examination.
Admissions are done on the basis of rank in JEE (Main) through GGSIPU Counselling.
Affiliated to Guru Gobind Singh Indraprastha University (GGSIPU), Delhi.
| | |
| --- | --- |
| Particulars | Amount |
| Caution Money (One Time, Refundable) | ₹5,000 |
| Tuition Fee (per Year) | ₹97,800 |
| University Fees (per Year) | ₹15,000 |
| Other Fees (per Year) | ₹1,000 |
| Total | ₹1,18,800 |
Rs. 33 lakhs per annum offered to 1 student by Shopee Singapore (Off-campus).
Aditya Birla Health Insurance
Agva Healthcare
Asahi India Glass
Avalon Information System
Bravura Solutions
CINIF Technologies
Canara HSBC
Capgemini
CapitalVia
Cognizant
Colorbar Cosmetic
Creditas Human Solution
Daffodil Software
Eashu Constructions
Escale Solution
Extramarks
Fedration of Indian Women Enterpreneur
Gemini Solutions
HackWithInfy
Hanu Software
Helper Edtech
Huplus Market Innovation
IBM
ISA Global
IndiaMart
Infosys
Jaro Education
Josh Technology
JustDial
Kotak Life Insurance
Lakshmikumaran and Sridharan
Myntra
NIIT Technologies
Newgen Software
Oppo Mobile
Samsung R&D
Shopee
Skillrock Technologies
Squareboat Solution
TCS
Wipro
Xceedance
2019
Rs. 18 lakhs per annum offered to 6 students by Amazon Web Services.
Airtel
All-E-Tech
Amazon Web Services
ANR Software
Aryacorp
Asahi India Glass
Avishkar
AVL
Azcom
Bajaj Finserv
Balj Technology
Bravura Solutions
Byju's
Capital Via
Cognizant
Collegedunia
Cvent
Cyber Group India
Daffodil Software
Dineout
Eashu Construction
edWisor
Effectual Services
Eleation
Escale Solutions
Extramarks
Gemini Solutions
Geo Informatics
Greatwits
HR Polycoats
Humidin Air Systems
ICICI Bank
Indiamart
Infosys
Jaro Education
Juspay
Lakshmikumaran & Sridharan
Launch India
Luminous Power Technologies
Lybrate
Micro Moulds
NetAmbit
NHT Technologies
NTT
Oodles
Oppo Mobile
Optimus Information
Optum – UnitedHealth Group
Pacific Cyber Technology
Panacea
QA InfoTech
Ranjack
Roop Automotives
Samsung R&D
SAN Dynamics
Savantis
Shatakshi
Sopra Steria
Spy Monk
StompMarket
Studio Graphene
Survey2Connect
TCS
Tech Mahindra
The Smart Cube
Travel Boutique
Trident
UrbanClap
Vertexo
Vivo Mobile
VVDN Technologies
Way Forward
Wipro
Xistence Jobs
Yash Group
Young Man India
Zia Semiconductor
2018
Rs. 9 lakhs per annum offered to 17 students by Byju's
Rs. 4.5 lakhs per annum offered to 6 students by Bravura Solutions
2015
Infosys
CSC
SGS Technomech
Capgemini
CSS Corporation
2014
Accenture
Agnitio Technologies
Aks Technomech
Anand Automative Ltd
Appstudio
Cognizant
Cvent
Daffodil
Dream IT Services
Dupont Miracle Of Science
East India Udyog
Favista
Fidelity Worlwide Investment
Futuronix Automation Pvt. Ltd
Genpact
Gold Vip
Harit Dhara
HCL
iACT Global
IBM India Pvt. Ltd
Com
Indian Navy
Infosys
Inter Globle
Jaro Education
JK Technolosoft
KMA Power Pvt Ltd
L&T Infotech
Lakshay Tech. Solutions
Mahindra Logistics
Nagarro
Com
NEC
Newgen Software Pvt. Ltd
NIIT Tech
Practo Technologies
Puri Telecom
QA Infotech
Smart Utility System
Swafe
TCS
Techahead
Torrid Network Pvt.Ltd
Way2sms
Woxa Technology