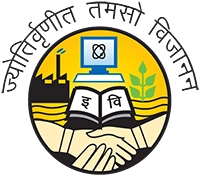 GGSIPU B.Tech Admissions 2022
Guru Gobind Singh Indraprastha University (GGSIPU) is a teaching and affiliating University located in Delhi, established in 1998. It offers various programmes and conducts self-counselling.
The counselling session for admission in B.Tech programmes (Code: 131) at GGSIPU and its affiliated institutes is done online. Candidates must apply for IPU CET application separately and submit their JEE Main details. Candidates must also apply for GGSIPU counselling to participate in the counselling.
NOTE: Candidates must note that it is mandatory to fill both the forms, namely IPU-CET Application and GGSIPU counselling registration along with their respective fees.
UPDATE (March 5, 2022): Registrations for IPU CET have started, check Application Procedure here. Admissions will be done on the basis of merit in JEE (Main) 2022.
GGSIPU Admissions 2022: Check Eligibility | Check Dates
Marks in Qualifying Examination
The candidate must have passed class 12th or equivalent examination with a minimum aggregate of 55% marks in Physics, Chemistry and Mathematics.
The candidate must have passed each subject in class 12th or equivalent examination.
Candidate must additionally have passed English as a subject of study (core/ elective/ functional) in the qualifying examination.
Candidates belonging to SC/ ST/ Widows or Wards of Defence Personnel/ Persons With Disability will be allowed 5% relaxation of marks.
All applicants are required to appear in Joint Entrance Exam (JEE) Main Paper 1 conducted by National Testing Agency (NTA). The University shall not conduct its own CET for admissions, but shall be utilizing the merit of JEE Main Paper 1 for its admissions.
As on August 1, 2022, candidate should not be beyond 21 years.
Admissions are based on the merit in JEE Main Paper 1.
Application Fee: ₹1200, Counselling Participation Fee: ₹1000
Visit IPU Admissions website and Click on "Counselling".
Click on "New Candidate Registration", fill your details and click on Submit.
Pay the participation fee using Net Banking/ Credit card/ Debit Card or generate challan for cash payment.
Fill your remaining details and Submit the form.
Take two print outs of the generated Registration Form.
Date of Receipt of Withdrawal Application
Refund Amount
15 days before the formally-notified date of admission
100% of the Total fees
Not more than 15 days after the formally-notified last date of admission
80% of the Total fees
More than 15 days but less than 30 days after formally notified last date of admission
50% of the Total fees
More than 30 days after formally-notified last date of admission
Nil of the Total fees
Note 1: Here Total Fees refers to the sum of Tuition Fee and Other Fees paid excluding the caution money.
Note 2: The Caution Money will be refunded to all the candidates.
Note 3: The formally-notified last date of admission is to be announced.
Activity
Date
Registration for Counselling
August 10 – August 21, 2022
Online Verification of Documents for reserved Category candidates
August 11 – August 25, 2022
Round 1 – Online
Choice Filling
August 22 – August 27, 2022
Seat Allotment (1st Round)
September 2, 2022
Fees Payment (1st Round)
September 2 – September 9, 2022
Freezing of allotment (1st Round)
September 2 – September 9, 2022
Withdrawal of Admission (1st Round)
September 2 – September 12, 2022
Round 2 – Online
Fresh Registrations for Counselling
September 13 – September 19, 2022
Online Verification of Documents for reserved Category candidates
September 13 – September 21, 2022
Choice Filling
September 21 – September 26, 2022
Seat Allotment (2nd Round)
September 28, 2022
Fees Payment (2nd Round)
September 28 – October 3, 2022
Freezing of allotment (2nd Round)
September 28 – October 3, 2022
Withdrawal of Admission (2nd Round)
September 28 – October 3, 2022
Round 3 – Online
Choice change after payment of fees of second round
TBA
Seat Allotment of reserved category with inter conversions (if any) (3rd Round)
TBA
Seat Allotment of open/general category with conversions (if any) (3rd Round)
TBA
Fees Payment (3rd Round)
TBA
Sliding Round
TBA
Printing of Provisional Seat Allotment Letter
TBA
Reporting to Alloted Institutions for joining
TBA
Display of Open House Counselling Schedule (if required)
TBA
Open House Counselling / Spot Counselling
TBA