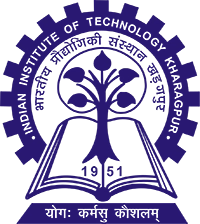 INDIAN INSTITUTE OF TECHNOLOGY, KHARAGPUR
IIT Kharagpur, Post Technology, Paschim Midnapur, Kharagpur, West Bengal – 721302
CONNECTIVITY (How To Reach)
Nearest Airport : Netaji Subhas Chandra Bose International Airport, Kolkata
Distance from Airport : 147km
Nearest Railway Station : Kharagpur Railway Station
Distance from Railway Station : 5km
In QS World University Rankings of 2015 : 286
In QS World University Rankings of 2014 : 324
In QS World University Rankings of 2012 : 349
In the QS Asian University Rankings of 2012 : 56
In the University Ranking by Academic Performance (URAP) : 439
By the Times Higher Education World University Rankings of 2013 : 1 (Best in India)
By Times Higher Education, Asia Rankings : 1 (Top in India)
By Outlook India in 2015 : 3
By India Today in 2014 : 3
By India Today in 2012 : 3
By Outlook India in 2012 : 2
By Dataquest in 2011 : 4
In the Mint Government Colleges survey of 2009 : 4
It is a two step process. One need to qualify JEE MAINS and then take JEE ADVANCED. Admissions are based on JEE(Advanced) rank.
CUTOFF RANKS (OPENING & CLOSING RANKS)
* Click on the respective round to view the cutoff.
* Click on the respective round to view the cutoff.
1.
One Time Payment
₹3,100
2.
Payable Each Semester
₹45,000 (₹3,650)
3.
Refundable Caution Deposit
₹6,000
4.
Medical Insurance Premium per Annum
₹649
5.
Others
₹4,000
Total Fees Payable at the time of Admission
₹58,749 (₹13,749)
Other Fees
HMC overhead & Mess Advance amounts to

₹19,250
Fees Payable by SC/ST students, where different from those payable by others, are shown in parantheses.
| | | |
| --- | --- | --- |
| Degree | Registered | Placed |
| B.Tech / B.Arch | 580 | 502 |
| 5-year MSc | 150 | 127 |
| Dual Degree | 494 | 425 |
Highest package Offered (International)
$250,000 (around Rs 1.54 crore) per annum
Highest package Offered (Domestic)
Auctus Advisors
Baker Hughes
BMGI
Capgemini
Cisco
Cognizant
Commonfloor
Credit Suisse
EXL Service Pvt Ltd
Facebook
Flipkart
Goldman Sachs
Google
Hindustan Unilever
Housing
ITC
Meru Cabs
Microsoft
Oracle
OYO Rooms
Robert Bosch
Schlumberger
Shell
Snapdeal
Stayzilla
The Parthenon Group
TSMC
Visa
ZS Associates
Past Recruiters
Past Recruiters
Mitsubishi Heavy Industries
Schlumberger Asia Serviced Limited
Sumito Chemicals
ITC Limited
Shell Technology India
Preditas Pvt. Ltd.
Al Futtaim Carllion
Securifi
Qualcomm India Pvt. Ltd.
Power Grid Corporation of India Ltd.
Oracle Inc. ( US Profile)
Google US
Microsoft
EPIC
SAP Lab
Works Applications
Samsung Research India
Amazon Development Centre (India) Pvt. Ltd.
Xerox
A Star Training
Essex Lake Group, LIc
JDA Software India Pvt. Ltd.
Irunway India Pvt. Ltd.
ABB LTD
Edudigm Education Services Pvt. Ltd.
Blueoceanmarket intelligence services Pvt ltd
Aditya Birla Science & Technology Company Ltd.
Educational Initiatives Pvt. Ltd
Deloitte
Goldman Sachs (Strategies Group)
Housing
American Express India Pvt. Ltd.
EXL Services
Opera Solutions
Goldman Sachs [ Technology Division ]
Citicorp Services India Ltd.
Accenture Services Pvt. Ltd.
SVKMs NMIMS
Rajiv Gandhi University of Knowledge Technology
DIT UNIVERSITY
Kalinga Institute of Industrial Technology (KIIT University)
Lovely Professional University
Indian School of Business
Parul Group of Institutes
Vignan University
R K University
DBS Bank Ltd (Singapore)
Worldquant Research Private Limited
Capital Dynamics Sdn.Bhd
Credit Suisse Business Analytics I Pvt. Ltd.
Capital One Financial Services (India)
Bharati Soft Bank ( Hike)
Nomura Services India Pvt. Limited
Edelwess
Futures First Info. Services Pvt. Ltd.
Barclays Capital
GPSK Capital Private Limited
HSBC Electronic Data Processing India Pvt. Ltd.
| | | |
| --- | --- | --- |
| Degree | Registered | Placed |
| B.Tech / B.Arch | 615 | 524 |
| 5-year MSc | 138 | 113 |
| Dual Degree | 387 | 329 |
Highest package Offered (International)
$1.25 lakh (around Rs 77 lakh) per annum
Highest package Offered (Domestic)
Abbott
Credit Suisse
Deutsche Bank
Epic
EXL
Flipkart
Goldman Sachs
Google
Housing
ITC
Microsoft
Opera Solutions
Oracle
Schlumberger Asia Services
Shell
2013
2013
₹80 Lakhs per Annum by Google
2012
2012
₹78 Lakhs per Annum by Facebook
2011
2011
₹1.7 Crores per Annum by Facebook